Belgian tennis star Zizou Berg's exit from the French Open 2023 in the second round of the qualifiers He was 21st seeded in the qualifiers. He won the first-round match against American Steve Johnson. But he met his match in the second round of the qualifiers against Portuguese player Frederico Ferreira Silva.
Belgian fans are a passionate bunch for tennis, as Belgium has produced some very big names in the sport. Justin Henin and Kim Clijsters are leading the pack. Justin Henin is by far the best player produced by the country, winning seven Grand Slam titles. Closely following in her shoes was Kim Clijsters, who won four Grand Slam titles. Evidently, Belgium is a passionate tennis nation, which sometimes culminates in hatred toward players if they don't perform well.
With that being said, there is no denying the fact that, cyberbullying can get very nasty for up-and-coming players. And this time, even a parent was not spared by the uncouth remark from a fan. Zizou Berg's father, Koen Berg, received a comment from a disgruntled fan when Zizou crashed out of the qualifiers. But his father handled the situation in a calm and eloquent manner rather than lashing back at the fan.
Koen Bergs replied to the entire fiasco by talking about how proud he is of his son. He noted, "He is a great young man who lives his dreams and works hard every day to realize his goals." Currently, David Goffin is the top Belgian active male tennis player with a rank of 113. Whereas Elise Mertens is the top tennis athlete among women with a singles ranking of 28. Zizou Bergs is currently ranked 131 and has a lot riding on the young man.
Keep Exploring: Mirra Andreeva recalls watching Rafael Nadal and Roger Federer play ahead of her Grand Slam debut at Roland Garros
Tennis is a sport with maximum involvement of parents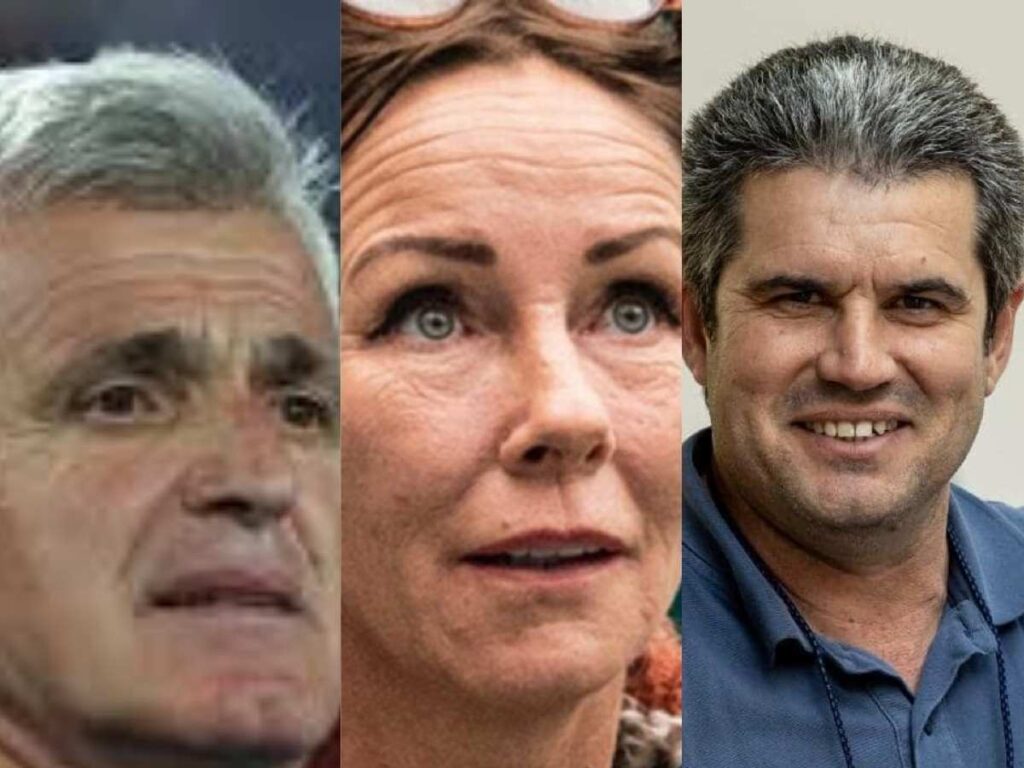 Tennis is a very lonely sport. Singles matches are long and tedious, and it's just the player who has to keep paddling and pushing to win matches. Therefore, tennis players need a strong team, and sometimes family members and parents form a part of the team. Though Zizou Bergs' father is a corporate professional, there are other parents who are on the team with their children and are very instrumental in their success.
Even if they are not on their team, they are a big force behind the players. For instance, power couple Andre Agassi and Steffi Graf were known to be highly influenced by their parents. Whether they liked it or not is another story.
In the current batch of players, Stefanos Tsitsipas is most famously coached by his father, Apostolos Tsitsipas. His father is seen coaching him constantly during matches, which is usually a big cause of talk for his fans and haters alike. Other players of this generation who are constantly overseen by their parents are young Carlos Alcaraz and Holger Rune.
Carlos Alcaraz's parents are usually silently supporting him from outside the player's box. But Holger Rune's mother plays a more active role, sitting right behind his coach, Patrick Mouratoglou. She cheers him on during all the matches and is a source of inspiration. It's good to see that even though social media is a very dark place, these upcoming players have their parents' vociferous support.
In case you missed it: