Tennis' hot couples Elina Svitolina and Gael Monfils finally tied the knot on July 16 at a private ceremony in Geneva, Switzerland. After dating each other for more almost two years, the tennis power couple got engaged in April 2021.
The couple even shared pictures of their private ceremony, which saw a few near and dear ones in attendance. While Svitolina posted random clicks of their wedding, Monfils shared a picture of French tennis players—Gilles Simon, Jo-Wilfried Tsonga and Richard Gasquet. It is widely known that the French bunch generally stick together at most tournaments.
In what was arguably the happiest moment of the Frenchman's life, Monfils couldn't expresses his emotions into words. He even joked, that winning the French Open would be easier winning than putting his emotions into words.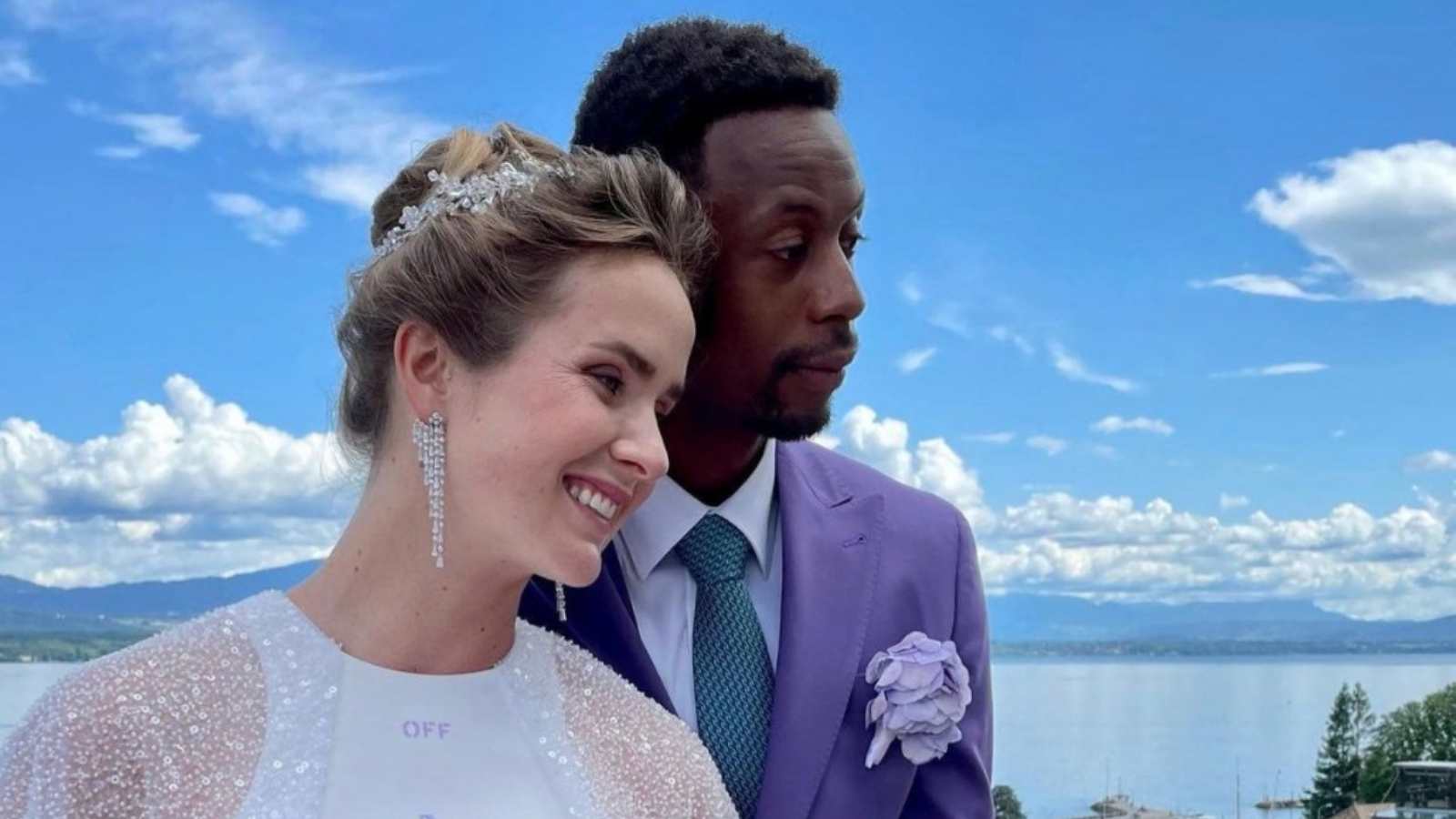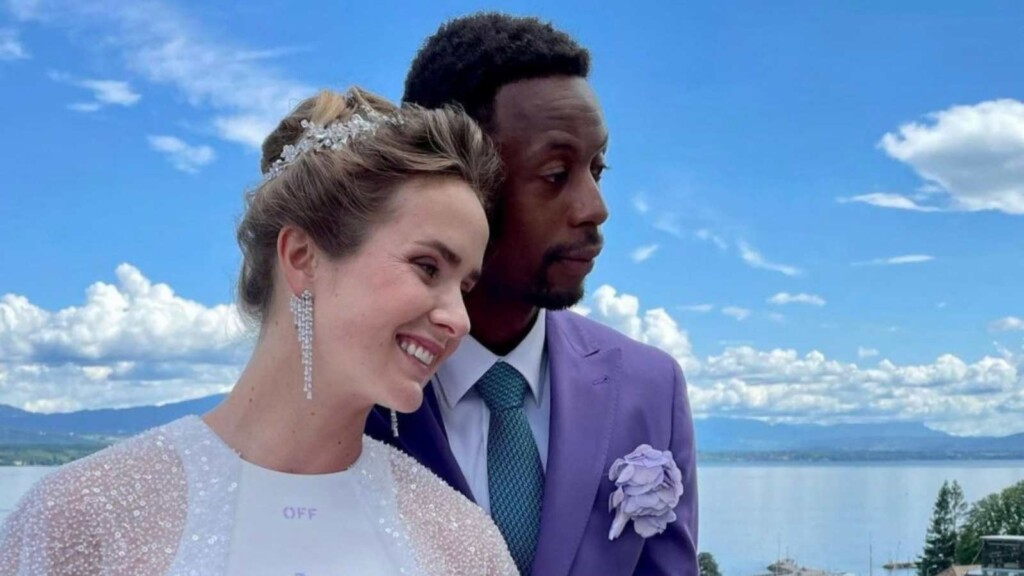 "Usually I'm very comfortable but. Pu **** I, I have a lot of emotions. It's a lot harder than I thought. Finally, winning Roland may be easier," said Monfils during his speech.
Elina wore a beautiful off-white gown with lavender linings, whereas Gael wore a lavender suit to coordinate with her. Immediately after the wedding, Svitolina even changed her Twitter and Instagram handle to Elina Monfils, which got some fans interested.
Both husband and wife haven't had the most successful time on the ATP and WTA tour for 2021. While Monfils has lost nine matches to three wins, Svitolina has won 23 matches and lost 13.
Newly Wed Couple to play Tokyo Olympics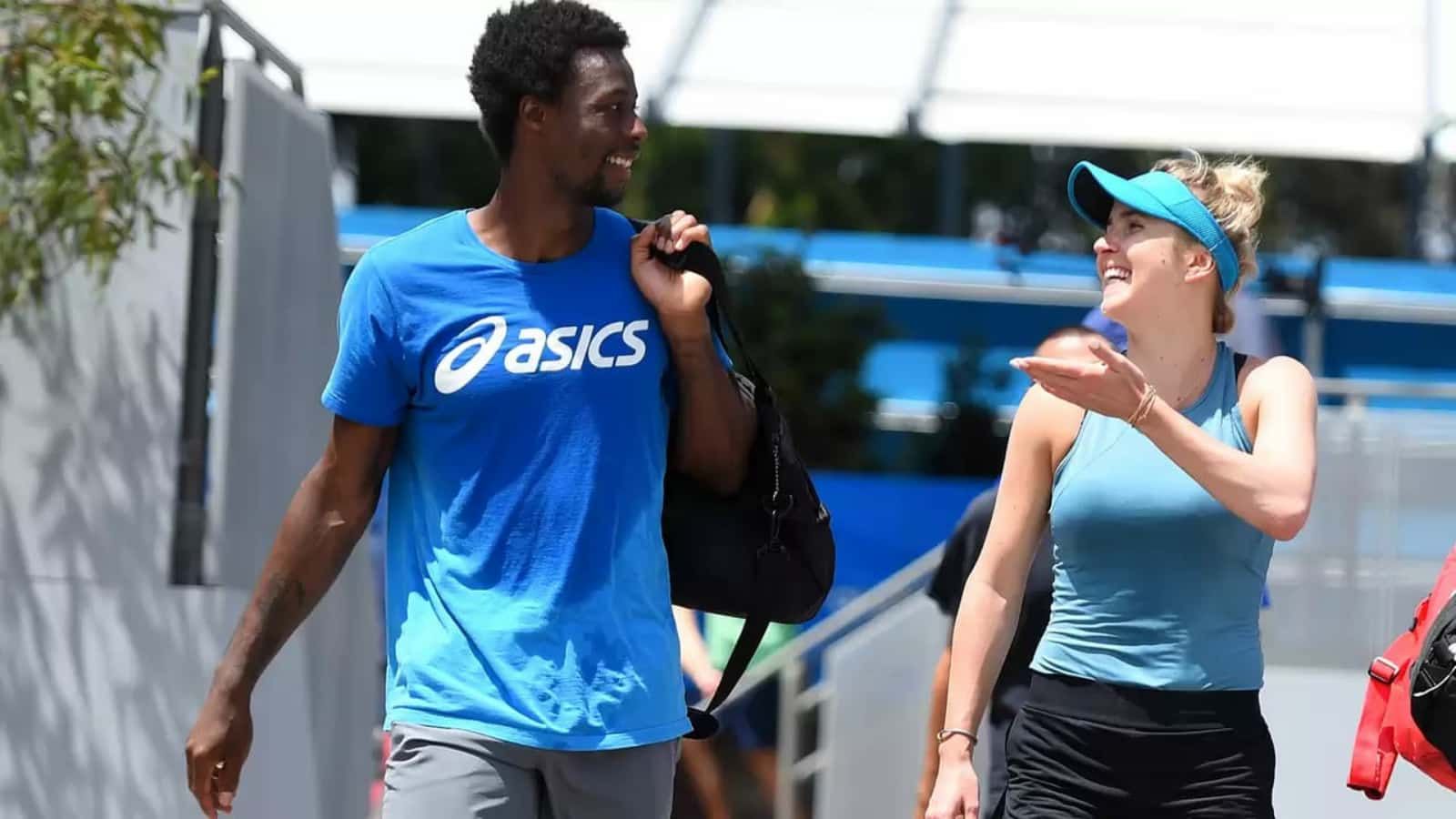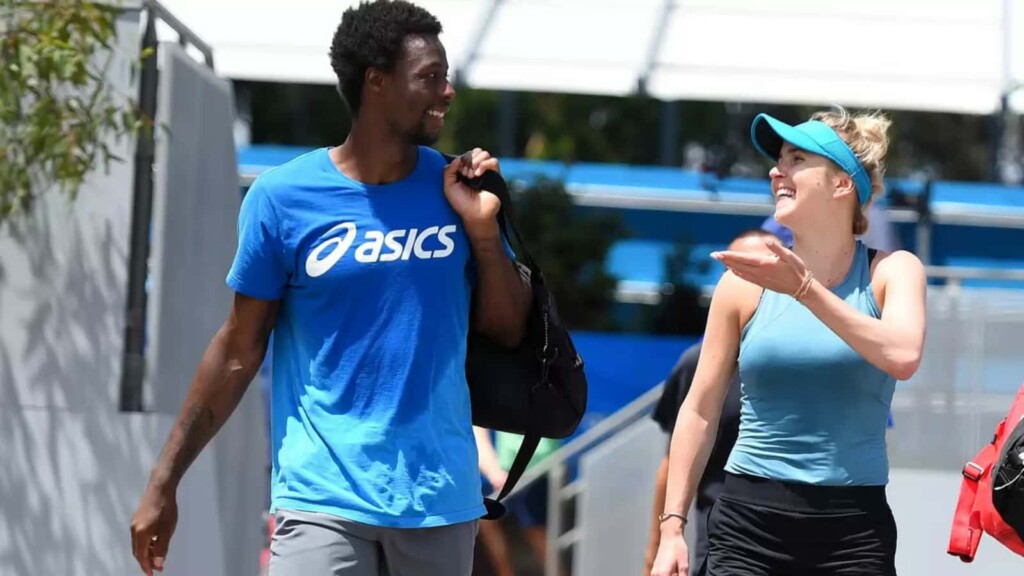 Meanwhile, the couple will now turn their attention towards the upcoming Tokyo games. While Svitolina will represent Ukraine in the singles and doubles event, Monfils too will fill in his duties for France. The mega event will get underway of July 24, while tennis is set to being on July 25.
The couple has never won an Olympic medal in their career and will be driven to get their hands on one of the most prestigious possessions in sports.
Also read: Nick Kyrgios and Stefanos Tsitsipas indulge in social media banter and debate