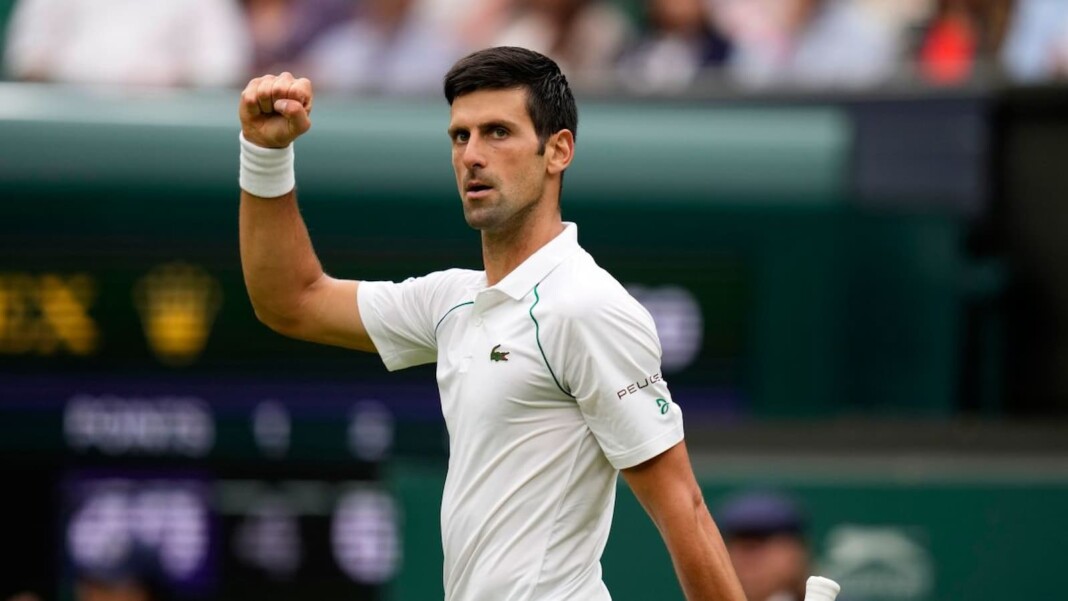 Novak Djokovic confirmed his qualification into his 41st Grand Slam semi-final with a win over Hungarian Marton Fucsovcis in the Wimbledon 2021. The World No. 1 went on to defeat Fucsovics 6-3, 6-4, 6-4 to make it into his 10th Wimbledon semi-final and win his 19th consecutive Wimbledon victory. This was also the 100th victory on Grass for the Serbian.
Djokovic talks about writing his own history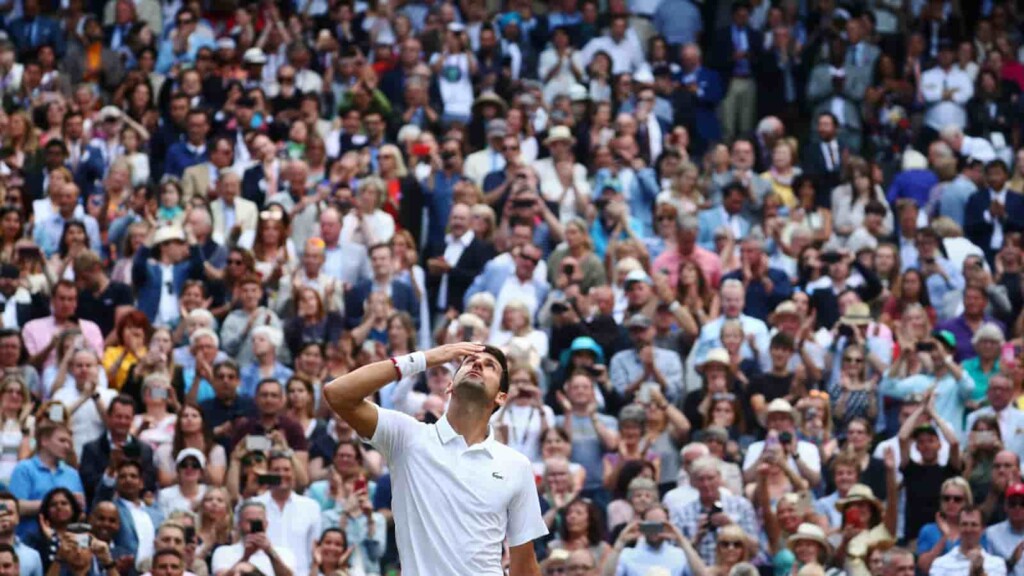 In his post-match press conference after his win over Fucsovics, answering a journalist who went on to call Novak a 'bad boy' chasing behind the records of Roger Federer and Rafael Nadal, Djokovic shut him up politely.
"I don't consider myself a bad guy. It's your opinion. I am not chasing anybody, I am making my own path, my own journey and my own history. I am privileged to be part of the history of the sport that I love, as I said on the court, I know about a lot of stats, I don't know all of them but they do motivate me, even more, to play my best tennis at the events that come in our sport." said Novak.
"I feel great, no discomfort. I slipped a few times but anything is possible on the court when it comes to hurting or not hurting yourself. Thankfully, I didn't hurt myself to an extent where I would cause a hindrance to my game and my performance.
"It was very windy, it was one of the windiest days I ever had here at Wimbledon, I don't recall it ever being so windy. You have to adapt to it, it's the same for both players," added Novak about the conditions at Wimbledon during his past few matches.
Novak Djokovic talks about Denis Shapovalov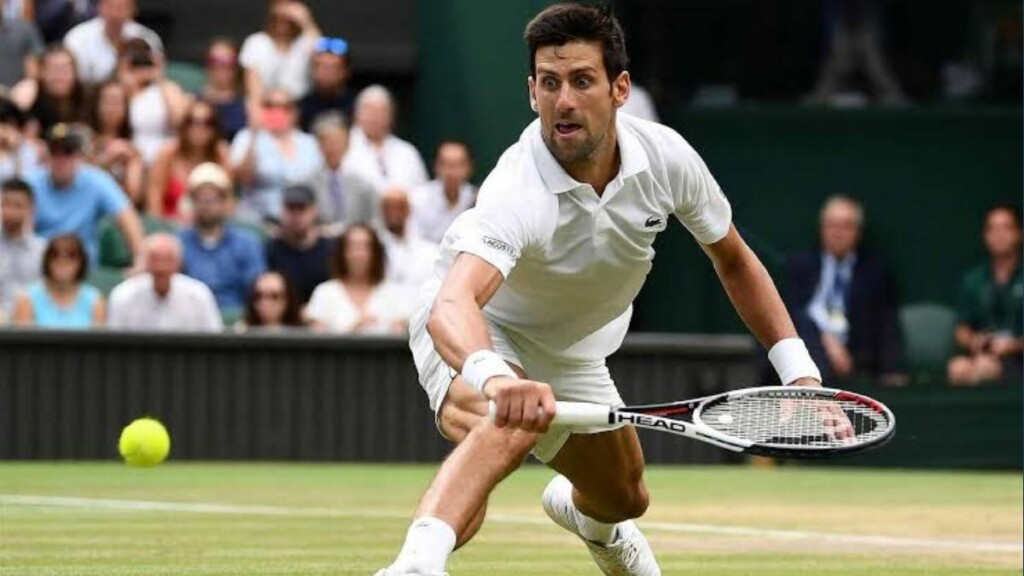 Novak will now be up against Denis Shapovalov who qualified for his first-ever Grand Slam semi-final after defeating Karen Khachanov in a nearly 3.5 hour 5-set thriller.
"I think he will answer better what kind of has affected positively his game and performance so that he goes deep in the tournament. He has been consistent with the success on the tour in the last couple of years, top-20, top-15 in the world, although people did expect him to probably go into top-10 or top-5, be the leader of the NextGen which he is.
"He was not winning the big matches in the last couple of years and it seems like that he is maturing which is also something normal and logical and you would expect that from a player like him. He has an all-around game, huge serve, left which is always tricky.
"To play someone who is left on quick surfaces, he is comfortable coming to the net and has improved in his movement which is helping him make fewer errors," said Novak about the improvement Denis has shown over the years as he continues rising in the ATP rankings.
Novak Djokovic and Denis Shapovalov will meet in the semi-finals of the Wimbledon 2021 on the 9th of July in their 7th career meeting and 2nd of the year while being their first-ever Grass match.
Also Read: Naomi Osaka busts theories about her being shy on the tennis front