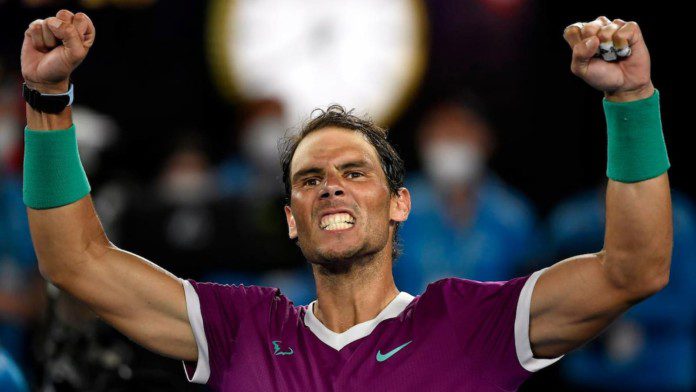 World No. 6 Rafael Nadal is into his 29th career Grand Slam final after the Spaniard defeated Matteo Berrettini 6-3, 6-2, 3-6, 6-3 in 2 hours and 55 minutes in the semi-finals of the 2022 Australian Open. In a spirited and disciplined performance by Nadal, the former World No. 1 capitalised on the mistakes of the Italian to move into the finals.
Nadal hit 5 aces, 28 winners, 19 unforced errors and had 2 double faults as he won 108 points in the match converting 4 of the 8 breakpoint opportunities he had. Berrettini from the other side of the net slapped 14 aces, 38 winners, 39 unforced errors and could convert only 1 of his 2 breakpoint opportunities to finish with 96 points and go down fighting against the 20-time Grand Slam champion.
"Being honest, everything (has been surprising). The people from outside, it is difficult to believe me but the people who are next to me have watched me and my condition for the last 6 months, it is difficult to understand that I was able to play at this level right now. So difficult to explain honestly but I feel lucky that I am playing tennis and playing with a great attitude and positive feelings just being a little bit alive again in terms of competitive spirit.
"I missed this feeling and I am enjoying it now. I know the pressure is not much for me now, I never believe they will have a chance to be where I am today so I am just enjoying every single moment and trying my best," said Nadal speaking with Mats Wilander on Eurosport as he now takes time to recover and be ready for Sunday's finals.
Rafael Nadal break downs in tears after the win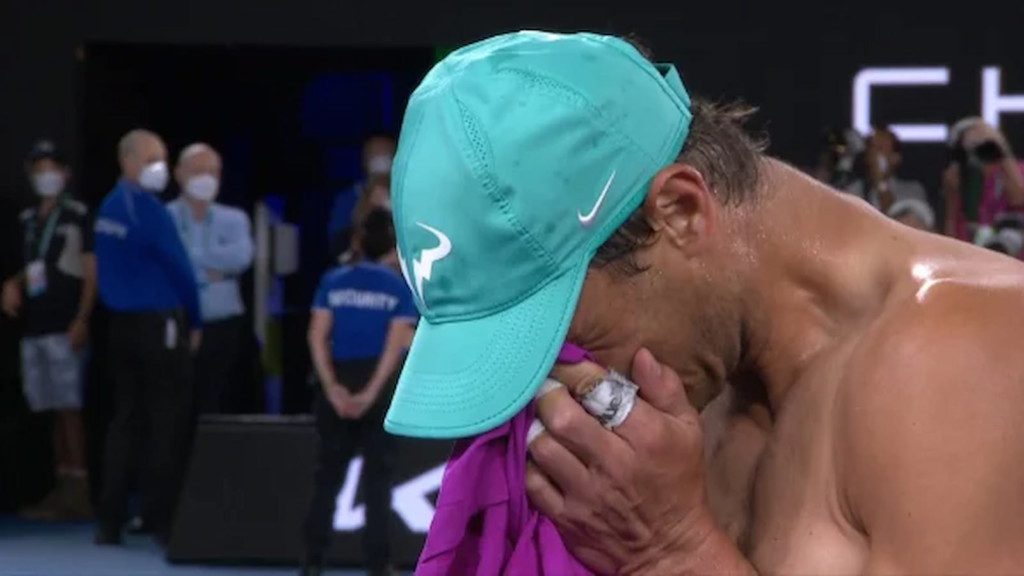 Given that he was almost doubting whether he will play tennis again and then reach the finals of a rand Slam where not many gave him the chance, it was an emotional win for Nadal who reaches his first Grand Slam final since he won the 2020 French Open and is now 1 win away from claiming his 21st career Grand Slam title.
After the match point when Nadal returned to his bench for a change of shirt before going for the on-court interview, the player was seen covering his tears in the shirt. It was also his 500th win on hardcourts comfortably silencing the critics who have called him 'Clay court bully'.
Also Read: "We need to suffer and then we fight!" Rafael Nadal HAMMERS Matteo Berrettini to reach his 6th Australian Open