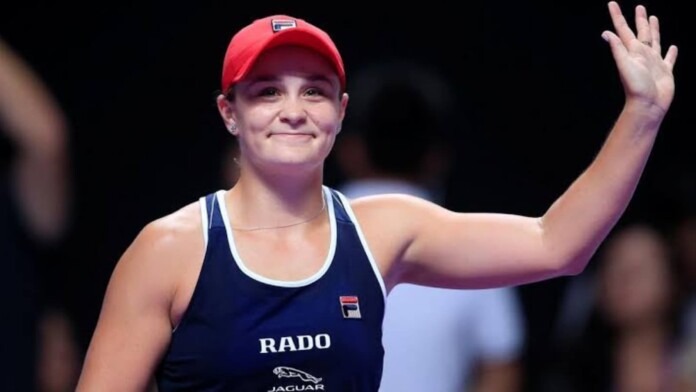 Ashleigh Barty, top seed at Australian Open 2022 started her tournament on the right note, as she stormed past Lesia Tsurenko in the first round. The top seed defeated the Ukrainian in straight sets, winning 6-0, 6-1.
The world number one ranked player is termed as Australia's sweetheart, and fans are eager to see Barty lift her maiden Australian Open title. The 25-year-old ran riot on Monday at the Rod Laver Arena, serving up six aces, and holding her serve throughout the game. Meanwhile, she broke her opponent's serve on 5 occasions out of 8 break point opportunities.
Ashleigh Barty reflected on the beautiful feeling after storming past Lesia Tsurenko in the first round. The Australian stated that it feels like an eternity since she has been on court. Barty ended her 2021 season with a third round loss at US Open, as she struggled with an injury. She made her comeback only at the Adelaide Open, where she claimed the title, both in singles and doubles.
"This is beautiful. I've said it a few times, it feels like an eternity since I've been on this court. Wimbledon was a dream of mine and it was extremely fortunate it came true. I'm glad I was able to enjoy it with my team," Barty said.
Also Read: Australian Open 2022 Day 2: Order of Play for Tuesday, 18th January 2022
Ashleigh Barty reflects on sensational performance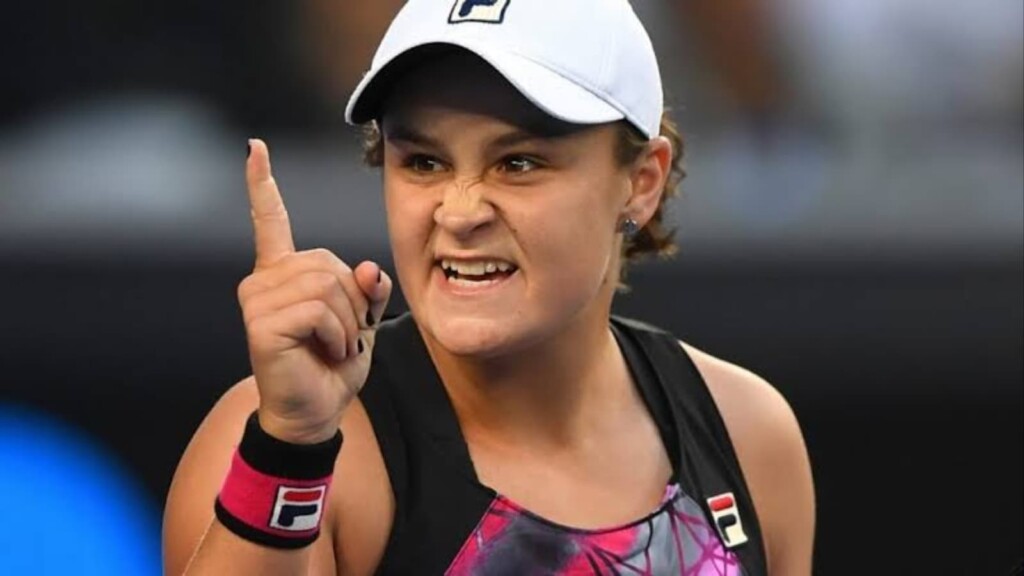 Ashleigh Barty, two time Grandslam champion opined that she played a clean game, despite having tough service games towards the end of the second set.
"I felt like [my performance tonight] was nice and clean…I thought I did a good job, tough service games down that end. I felt like today it was solid to play this match, I enjoyed it, that's the most important thing," she added.
Ashleigh Barty also reflected on the horrific feeling of staying away from home for extended periods because of being on the WTA Tour. She spoke about the reaction of her nephews and nieces, when she returned back home.
"I was terrified that being away for such an extended period my two nieces and my nephew would be standoffish…[but] the kids were all over me like a rash – Auntie Ash was home!," Barty added.
Pictures of Ashleigh Barty appearing on the cover page of Vogue Australia appeared on the big screen. The Wimbledon champion stated that she feels most comfortable, when she is out on court, and that she is deeply connected to her homeland, Australia. "I'm my most comfortable self when I'm out on court. I'm a proud indigenous woman. I love my heritage. It's what connects me to all of you, it's what connects me to the land," she concluded.
Also Read: 'I really like hot conditions!' Naomi Osaka cruises past Camila Osorio in the first round of 2022 Australian Open