Prior to the 2022 Australian Open, defending champion Novak Djokovic was the tournament favorite but his absence due to his vaccination issues has spread the field wide open. The top half of the draw has already seen many upsets amongst which, Alexander Zverev's fourth round loss is the biggest.
Amidst all this, according to Boris Becker, Rafael Nadal has emerged out as the biggest beneficiary. The Spaniard got a very tough draw but all his opponents who could've been a threat to him were knocked out before meeting him- be it Thanasi Kokkinakis, Aslan Karatsev, Hubert Hurkacz or Alexander Zverev.
Becker, in Daily Mail said that Nadal winning a major this weekend will be good for the tournament as it has already had a negative buildup. He also said that anyone wouldn't have believed that Nadal would first win 21 slams and take the lead amongst the Big 3 given Djokovic's recent form.
"Nadal claiming another Grand Slam title, what a finish that would be next weekend — and it might happen," he said. "Who would have thought a month ago that the Spaniard might emerge from this ahead of Djokovic and Roger Federer on 21 Grand Slam titles with the French Open to come?"
'Rafa's decision to play the small 250-level event in Melbourne at the start was a smart move': Becker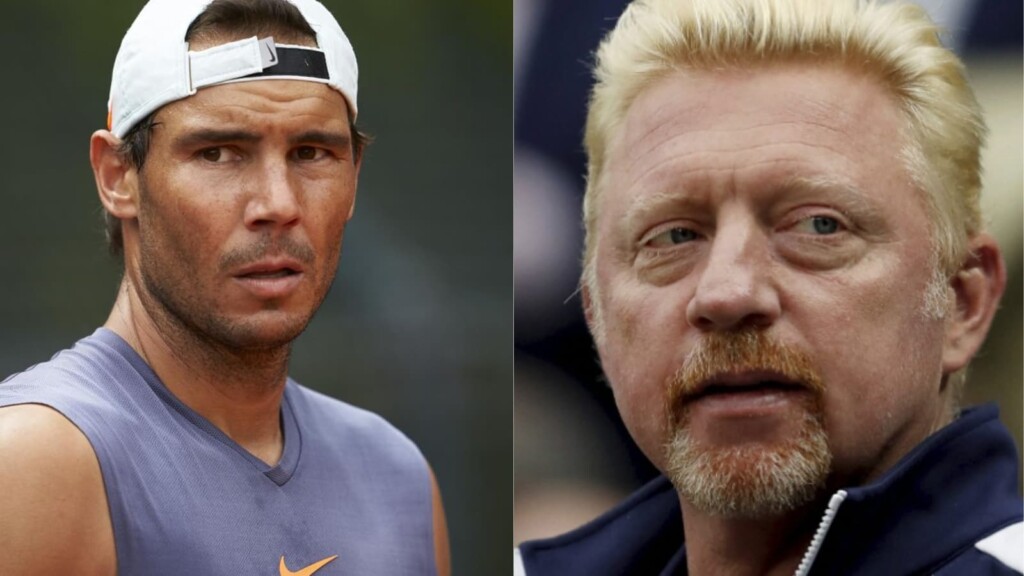 Becker said that if you consider the hardships Nadal had to go through physically for the last few months, he has been nothing but impressive. "As for Nadal, he has been hugely impressive in getting to the last eight, considering the setbacks of recent months," he said.
He added that Nadal is a great example for budding players on how to approach a grand slam fortnight. He also said that the smaller tune up event in Melbourne ahead of the megaevent really helped Nadal.
"It is a reminder that, above all, he is a great tournament player who knows how to approach a big fortnight and handle the pressures you face over that time span — bringing yourself to the boil at the right time. Rafa's decision to play the relatively small 250-level event in Melbourne at the start of January was a typically smart move," Becker said.
Having said that, Becker still believed that we will see an unexpected winner this time. He further pointed out that Zverev did a lot of unnecessary talking ahead of the tournament which eventually cost him in the Round of 16.
"While I still think there could be an unexpected winner of the men's event, Nadal's experience will help him. Zverev made a big mistake when talking before the tournament about how winning it could move him to world No 1. I think that got to him in his defeat by Denis Shapovalov," he said.
Also read: "I don't care much" Rafael Nadal not bothered about winning the 21st Grand Slam title