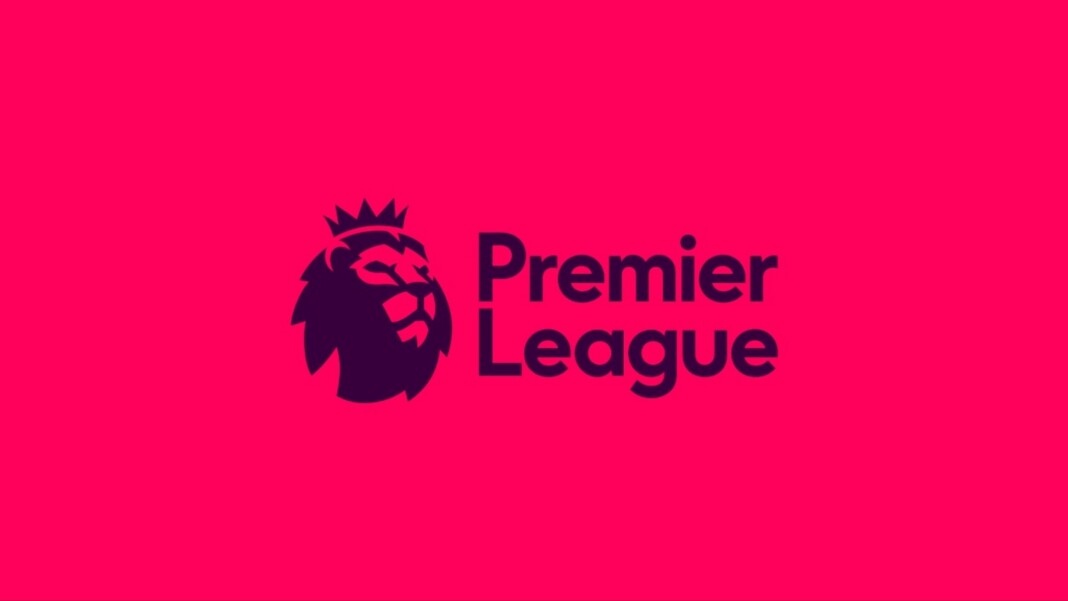 The wait is finally over as all Premier League fixtures for the upcoming season have now been released. The Premier League campaign of 2021/22 promises to be a year of scintillating football as it is known to be for all the past editions. The fans have now got access to watch the matches from the stadium which made the wait for the fixtures to be released, crazier.
The 380 matches should be one beautiful watch for the fans as teams like West Ham United, Leicester City and Aston Villa have shown their abilities to fight for the top four spots. The elite league is now not only about the big six as teams like Arsenal and Tottenham have gone down drastically as far as their status is concerned while teams who have struggled to battle their way out of relegation in the past years have made their way into the viewers' minds. The likes of Chelsea, Manchester City, Manchester United, and Liverpool, however, are the teams to be termed as favorites to win the trophy next term.
Opening Day Fixtures of the 2021/22 Campaign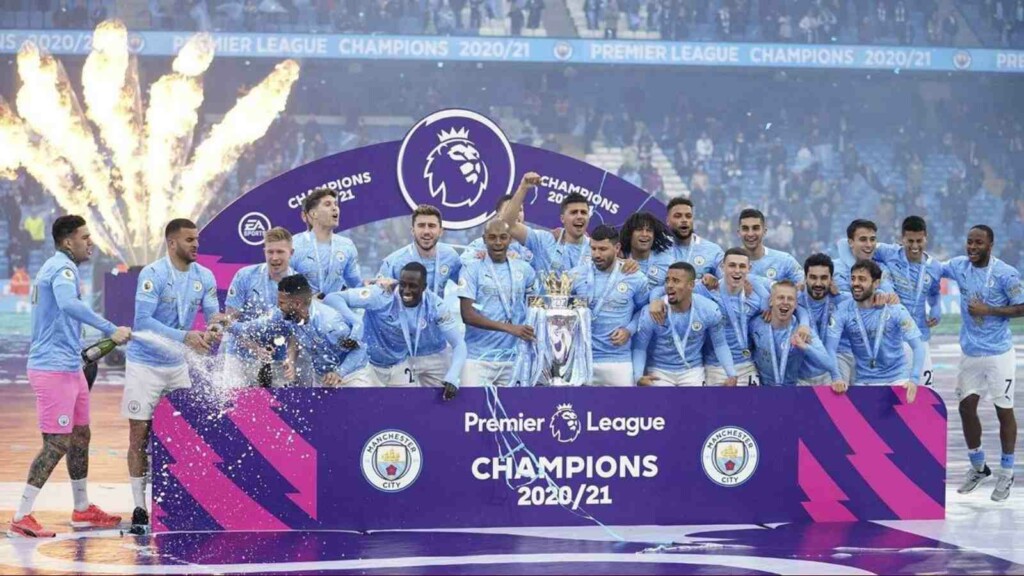 The opening day of The Premier League, which is scheduled to get underway on the 14th of August, should be something to look forward to as there are two matches that catch the eye of the fans. The first one among those two are Manchester United vs Leeds United which will see Marcelo Bielsa's side travel to Old Trafford in search of a win. The second one is even more attractive as Manchester City will defend their title race against Tottenham Hostpur who are yet to find their permanent coach after parting ways with Jose Mourinho.
Here are the opening day fixtures:
Brentford v Arsenal
Burnley v Brighton
Chelsea v Crystal Palace
Everton v Southampton
Leicester v Wolves
Man Utd v Leeds
Newcastle v West Ham
Norwich v Liverpool
Spurs v Man City
Watford v Aston Villa
Full Schedule of the 2021/22 Premier League Season
Saturday 14 August
Brentford v Arsenal
Burnley v Brighton
Chelsea v Crystal Palace
Everton v Southampton
Leicester v Wolves
Man Utd v Leeds
Newcastle v West Ham
Norwich v Liverpool
Spurs v Man City
Watford v Aston Villa
Saturday 21 August
Arsenal v Chelsea
Aston Villa v Newcastle
Brighton v Watford
Crystal Palace v Brentford
Leeds v Everton
Liverpool v Burnley
Man City v Norwich
Southampton v Man Utd
West Ham v Leicester
Wolves v Spurs
Saturday 28 August
Aston Villa v Brentford
Brighton v Everton
Burnley v Leeds
Liverpool v Chelsea
Man City v Arsenal
Newcastle v Southampton
Norwich v Leicester
Spurs v Watford
West Ham v Crystal Palace
Wolves v Man Utd
Saturday 11 September
Arsenal v Norwich
Brentford v Brighton
Chelsea v Aston Villa
Crystal Palace v Spurs
Everton v Burnley
Leeds v Liverpool
Leicester v Man City
Man Utd v Newcastle
Southampton v West Ham
Watford v Wolves
Saturday 18 September
Aston Villa v Everton
Brighton v Leicester
Burnley v Arsenal
Liverpool v Crystal Palace
Man City v Southampton
Newcastle v Leeds
Norwich v Watford
Spurs v Chelsea
West Ham v Man Utd
Wolves v Brentford
Saturday 25 September
Arsenal v Spurs
Brentford v Liverpool
Chelsea v Man City
Crystal Palace v Brighton
Everton v Norwich
Leeds v West Ham
Leicester v Burnley
Man Utd v Aston Villa
Southampton v Wolves
Watford v Newcastle
Saturday 2 October
Brighton v Arsenal
Burnley v Norwich
Chelsea v Southampton
Crystal Palace v Leicester
Leeds v Watford
Liverpool v Man City
Man Utd v Everton
Spurs v Aston Villa
West Ham v Brentford
Wolves v Newcastle
Saturday 16 October
Arsenal v Crystal Palace
Aston Villa v Wolves
Brentford v Chelsea
Everton v West Ham
Leicester v Man Utd
Man City v Burnley
Newcastle v Spurs
Norwich v Brighton
Southampton v Leeds
Watford v Liverpool
Saturday 23 October
Arsenal v Aston Villa
Brentford v Leicester
Brighton v Man City
Chelsea v Norwich
Crystal Palace v Newcastle
Everton v Watford
Leeds v Wolves
Man Utd v Liverpool
Southampton v Burnley
West Ham v Spurs
Saturday 30 October
Aston Villa v West Ham
Burnley v Brentford
Leicester v Arsenal
Liverpool v Brighton
Man City v Crystal Palace
Newcastle v Chelsea
Norwich v Leeds
Spurs v Man Utd
Watford v Southampton
Wolves v Everton
Saturday 6 November
Arsenal v Watford
Brentford v Norwich
Brighton v Newcastle
Chelsea v Burnley
Crystal Palace v Wolves
Everton v Spurs
Leeds v Leicester
Man Utd v Man City
Southampton v Aston Villa
West Ham v Liverpool
Saturday 20 November
Aston Villa v Brighton
Burnley v Crystal Palace
Leicester v Chelsea
Liverpool v Arsenal
Man City v Everton
Newcastle v Brentford
Norwich v Southampton
Spurs v Leeds
Watford v Man Utd
Wolves v West Ham
Saturday 27 November
Arsenal v Newcastle
Brentford v Everton
Brighton v Leeds
Burnley v Spurs
Chelsea v Man Utd
Crystal Palace v Aston Villa
Leicester v Watford
Liverpool v Southampton
Man City v West Ham
Norwich v Wolves
Tuesday 30 November
19:45 Aston Villa v Man City
19:45 Everton v Liverpool
19:45 Leeds v Crystal Palace
19:45 Watford v Chelsea
19:45 West Ham v Brighton
19:45 Wolves v Burnley
20:00 Man Utd v Arsenal
Wednesday 1 December
19:45 Newcastle v Norwich
19:45 Southampton v Leicester
19:45 Spurs v Brentford
Saturday 4 December
Aston Villa v Leicester
Everton v Arsenal
Leeds v Brentford
Man Utd v Crystal Palace
Newcastle v Burnley
Southampton v Brighton
Spurs v Norwich
Watford v Man City
West Ham v Chelsea
Wolves v Liverpool
Saturday 11 December
Arsenal v Southampton
Brentford v Watford
Brighton v Spurs
Burnley v West Ham
Chelsea v Leeds
Crystal Palace v Everton
Leicester v Newcastle
Liverpool v Aston Villa
Man City v Wolves
Norwich v Man Utd
Tuesday 14 December
19:45 Arsenal v West Ham
19:45 Brentford v Man Utd
19:45 Brighton v Wolves
19:45 Burnley v Watford
19:45 Leicester v Spurs
19:45 Norwich v Aston Villa
20:00 Crystal Palace v Southampton
Wednesday 15 December
20:00 Chelsea v Everton
20:00 Liverpool v Newcastle
20:00 Man City v Leeds
Saturday 18 December
Aston Villa v Burnley
Everton v Leicester
Leeds v Arsenal
Man Utd v Brighton
Newcastle v Man City
Southampton v Brentford
Spurs v Liverpool
Watford v Crystal Palace
West Ham v Norwich
Wolves v Chelsea
Saturday 26 December
Aston Villa v Chelsea
Brighton v Brentford
Burnley v Everton
Liverpool v Leeds
Man City v Leicester
Newcastle v Man Utd
Norwich v Arsenal
Spurs v Crystal Palace
West Ham v Southampton
Wolves v Watford
Tuesday 28 December
Arsenal v Wolves
Brentford v Man City
Chelsea v Brighton
Crystal Palace v Norwich
Everton v Newcastle
Leeds v Aston Villa
Leicester v Liverpool
Man Utd v Burnley
Southampton v Spurs
Watford v West Ham
Saturday 1 January
Arsenal v Man City
Brentford v Aston Villa
Chelsea v Liverpool
Crystal Palace v West Ham
Everton v Brighton
Leeds v Burnley
Leicester v Norwich
Man Utd v Wolves
Southampton v Newcastle
Watford v Spurs
Saturday 15 January
Aston Villa v Man Utd
Brighton v Crystal Palace
Burnley v Leicester
Liverpool v Brentford
Man City v Chelsea
Newcastle v Watford
Norwich v Everton
Spurs v Arsenal
West Ham v Leeds
Wolves v Southampton
Saturday 22 January
Arsenal v Burnley
Brentford v Wolves
Chelsea v Spurs
Crystal Palace v Liverpool
Everton v Aston Villa
Leeds v Newcastle
Leicester v Brighton
Man Utd v West Ham
Southampton v Man City
Watford v Norwich
Tuesday 8 February
19:45 Aston Villa v Leeds
19:45 Brighton v Chelsea
19:45 Burnley v Man Utd
19:45 Norwich v Crystal Palace
19:45 West Ham v Watford
19:45 Wolves v Arsenal
Wednesday 9 February
19:45 Newcastle v Everton
19:45 Spurs v Southampton
20:00 Liverpool v Leicester
20:00 Man City v Brentford
Saturday 12 February
Brentford v Crystal Palace
Burnley v Liverpool
Chelsea v Arsenal
Everton v Leeds
Leicester v West Ham
Man Utd v Southampton
Newcastle v Aston Villa
Norwich v Man City
Spurs v Wolves
Watford v Brighton
Saturday 19 February
Arsenal v Brentford
Aston Villa v Watford
Brighton v Burnley
Crystal Palace v Chelsea
Leeds v Man Utd
Liverpool v Norwich
Man City v Spurs
Southampton v Everton
West Ham v Newcastle
Wolves v Leicester
Saturday 26 February
Arsenal v Liverpool
Brentford v Newcastle
Brighton v Aston Villa
Chelsea v Leicester
Crystal Palace v Burnley
Everton v Man City
Leeds v Spurs
Man Utd v Watford
Southampton v Norwich
West Ham v Wolves
Saturday 5 March
Aston Villa v Southampton
Burnley v Chelsea
Leicester v Leeds
Liverpool v West Ham
Man City v Man Utd
Newcastle v Brighton
Norwich v Brentford
Spurs v Everton
Watford v Arsenal
Wolves v Crystal Palace
Saturday 12 March
Arsenal v Leicester
Brentford v Burnley
Brighton v Liverpool
Chelsea v Newcastle
Crystal Palace v Man City
Everton v Wolves
Leeds v Norwich
Man Utd v Spurs
Southampton v Watford
West Ham v Aston Villa
Saturday 19 March
Aston Villa v Arsenal
Burnley v Southampton
Leicester v Brentford
Liverpool v Man Utd
Man City v Brighton
Newcastle v Crystal Palace
Norwich v Chelsea
Spurs v West Ham
Watford v Everton
Wolves v Leeds
Saturday 2 April
Brighton v Norwich
Burnley v Man City
Chelsea v Brentford
Crystal Palace v Arsenal
Leeds v Southampton
Liverpool v Watford
Man Utd v Leicester
Spurs v Newcastle
West Ham v Everton
Wolves v Aston Villa
Saturday 9 April
Arsenal v Brighton
Aston Villa v Spurs
Brentford v West Ham
Everton v Man Utd
Leicester v Crystal Palace
Man City v Liverpool
Newcastle v Wolves
Norwich v Burnley
Southampton v Chelsea
Watford v Leeds
Saturday 16 April
Aston Villa v Liverpool
Everton v Crystal Palace
Leeds v Chelsea
Man Utd v Norwich
Newcastle v Leicester
Southampton v Arsenal
Spurs v Brighton
Watford v Brentford
West Ham v Burnley
Wolves v Man City
Saturday 23 April
Arsenal v Man Utd
Brentford v Spurs
Brighton v Southampton
Burnley v Wolves
Chelsea v West Ham
Crystal Palace v Leeds
Leicester v Aston Villa
Liverpool v Everton
Man City v Watford
Norwich v Newcastle
Saturday 30 April
Aston Villa v Norwich
Everton v Chelsea
Leeds v Man City
Man Utd v Brentford
Newcastle v Liverpool
Southampton v Crystal Palace
Spurs v Leicester
Watford v Burnley
West Ham v Arsenal
Wolves v Brighton
Saturday 7 May
Arsenal v Leeds
Brentford v Southampton
Brighton v Man Utd
Burnley v Aston Villa
Chelsea v Wolves
Crystal Palace v Watford
Leicester v Everton
Liverpool v Spurs
Man City v Newcastle
Norwich v West Ham
Sunday 15 May*
Aston Villa v Crystal Palace
Everton v Brentford
Leeds v Brighton
Man Utd v Chelsea
Newcastle v Arsenal
Southampton v Liverpool
Spurs v Burnley
Watford v Leicester
West Ham v Man City
Wolves v Norwich
* to avoid a clash with the FA Cup Final on 14 May
Sunday 22 May
16:00 Arsenal v Everton
16:00 Brentford v Leeds
16:00 Brighton v West Ham
16:00 Burnley v Newcastle
16:00 Chelsea v Watford
16:00 Crystal Palace v Man Utd
16:00 Leicester v Southampton
16:00 Liverpool v Wolves
16:00 Man City v Aston Villa
16:00 Norwich v Spurs
Also Read: PFA announce the Premier League Team of the Year; Manchester City players flood the list