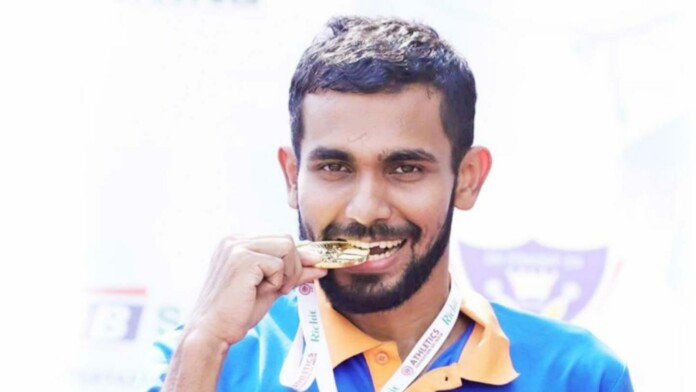 Name
Irfan Kolothum Thodi
Date of Birth
February 8, 1990
Birth Place
Malappuram, Kerala
Sport/Event(s)
Racewalking
World Ranking
75
Major achievements
2017 Asian Race Walking Championship Bronze medal
National record holder in 20km racewalking
Fondly dubbed as "Malappuram Express", racewalker KT Irfan had a great interest in every sport since his childhood days. Growing up, Irfan used to serve refreshments to a walker named Ribas who was deemed as the best in the village. Over time his interest in race walking grew and went on to represent the nation.
Irfan clinched the gold medal at the 2012 Federation Cup Senior Athletics Championship as he clocked a personal best of 1:22:09. The event saw him establish himself as a force to be reckoned with in Indian sports. The very next year, he finished fifth in the World Racewalking Challenge in Taicang, China as he displayed his steely determination. His impressive showing at the 2012 Olympics led IAAF to extend him an invitation to the event.
The fact that Irfan won prize money of $700 despite reaching the event only 10 hours prior and makes it a remarkable feat. He then went on to make the nation proud as he bagged a bronze in the Asian Racewalking Championship in 2017. The 'Malappuram Express' finished his race and had a timing of 1:20:59 only 11 second behind the silver medalist.
KT Irfan: First Indian athlete to qualify for Tokyo Olympics
KT Irfan scripted history in 2019 as he qualified for this third straight Olympics on the trot. He finished fourth at the Asian Racewalking Championship to become the first Indian athlete to qualify for the Tokyo Olympics. He had also successfully qualified for the London and Rio Olympics in 2012 and 2016 respectively. Irfan finished 10th overall in London as he set the national record.
But the national record holder's journey has not been smooth sailing all along. At the 2018 Gold Coast Commonwealth Games, Irfan was one of the two Indian athletes who were expelled for not adhering to the 'no needle policy' of the Games. He was disqualified in the 20 km race walk event later that year at the 2018 Asian Games after receiving his third warning for "loss of contact."
Also Read | Know your Olympian – Neeraj Chopra
"I want to be the first Olympic medallist in race walking for my country," KT Irfan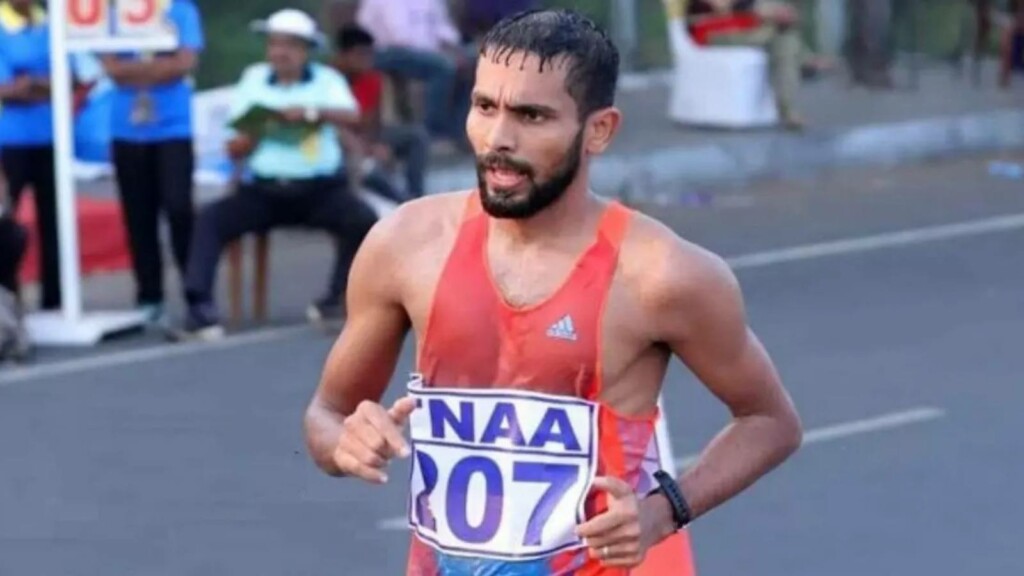 KT Irfan shares that his dream is to become the first Indian to bag a medal in event. While he missed the Rio Games due to an injury, he came agonisingly close to a podium finish at London. The 30-year-old shares that he is looking to breach the 1:19 mark and it should be good enough to win an Olympic medal.
"I recorded 01:20:21 in London. The bronze medallist China's Wang Zhen in the London Olympics recorded 1:19:25. The medal was not that far from me. I lacked technique, but this time I have experience and improved my technique. My target is to touch 1:19 and I am sure I will do that. I want to be the first Olympic medallist in race walking for my country," Irfan told TOI.
The Kerala lad feels that he lacked in technique at the London Games but is confident of making it up this time around. Hailing the 2012 Olympics as a learning curve, Irfan is confident of making a mark this time around. He adds that is going to Tokyo with a "positive mind" and eyes set on on the target.
"When I went to the London Olympics, I was ranking between 4th and 5th till 15 kilometers, but lacked (technique) in the last 5 kilometers. In the last 5 kilometers, you need technique and super fitness. I think that's where we lack. I had a good learning experience in London and I have prepared myself in this period and learnt from my mistakes. I will go in with a positive mind in Tokyo," Irfan feels.
If Irfan can show the kind of consistency that has stood in good stead since 2013 and does not get bogged down by nerves, he has a good chance of making it to the finals at the very least. Fans of course would be hoping to see him sport that infectious grin on top of the podium.
Also Read | Countdown to Tokyo Olympics: Know your Olympian – Bajrang Punia