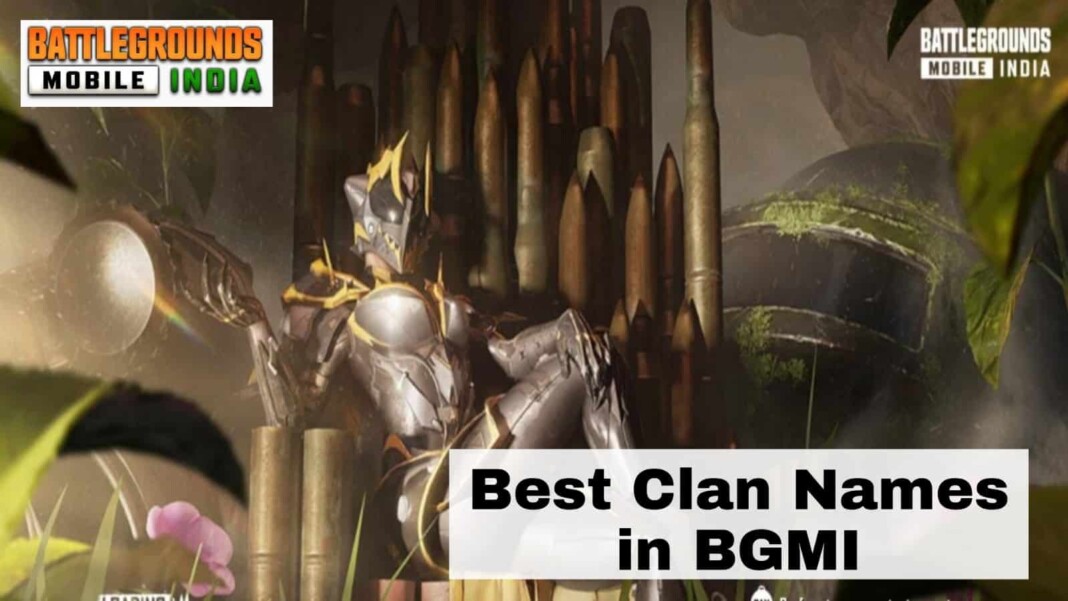 Krafton has rolled out early access of Battlegrounds Mobile India on June 17, 2021 and it has hit 5 million download mark in just one day. The game has officially made a comeback in the country after facing many confrontations from the Indian Government and authorities.
The battlegrounds Mobile India does not have any special changes when it comes to the game's UI/HUD and it all resembles PUBG Mobile. Players are so acquainted with all things featured in BGMI as they are well familiar with them in PUBG Mobile.
BGMI allows its players to form a clan by a BGMI user. About 50 members can join a clan in Battlegrounds Mobile India under a leader and one or several co-leaders. There are several perks for players being active in a clan which will get them several rewards and EXP points.
This article will list top 50 best stylish Clan names for a clan in BGMI.
Read More: Best BGMI Emulators for PC: Play Battlegrounds Mobile India on PC
Top 50 stylish and unique clan names in Battlegrounds Mobile India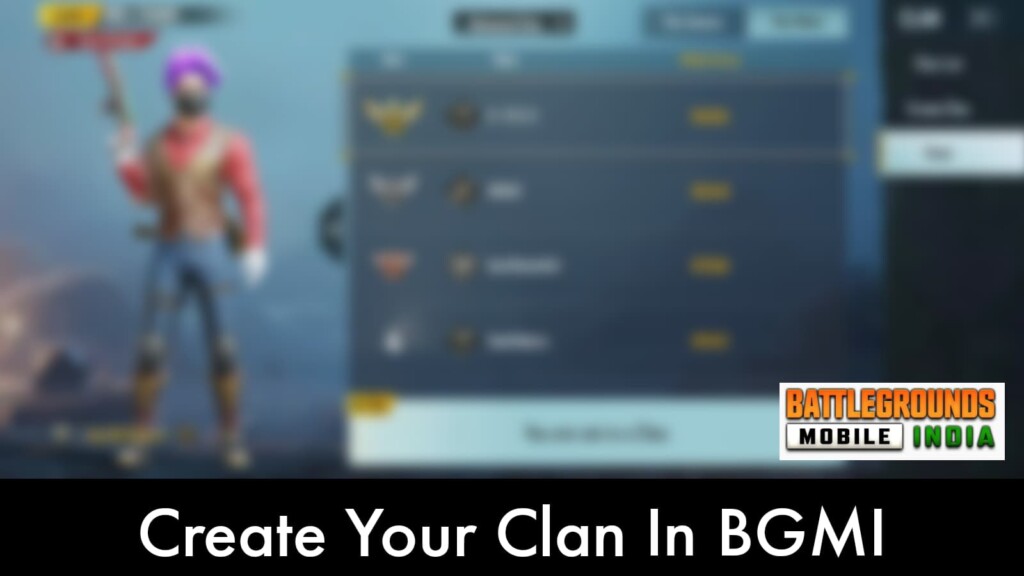 A clan represents a group of skilled players and their performance. Clan names make players stand out from the crowd such as Soul, 8 Bit, Team IND, OR and many more. But if you want unique and stylish clan names for your clan, don't worry we got you covered. If you have a name in your mind, you can head to nickfinder.com or other name generator tools to get a name with stylish names. Make sure you check out the names we list in this article which might change your mind!
Choose any one of the names for you clan in the listed names down below:
Fɪɴᴀʟ乂Sᴛʀɪᴋᴇ
꧁༺महाकाल༻꧂
♨ØBŇØXİØŰ$♨
【Lѳʀɗ】
꧁༒☬𝕸𝕺𝕹𝕾𝕿𝕰𝕽❃☬༒꧂
ʀ ᴀ ɢ ɴ ᴀ ʀ
ꗃ𝕮𝖔𝖇𝖗𝖆
꧁༺༒Ǥ۝Đ༒༻꧂
₠S𝔞v🅸๏ur
§ķůℓℓ☠
⫷𝓥𝓪𝓶𝓹𝓲𝓻𝓮 ⫸
ℜιvαℓ۝
Ꮮ Ꮎ Ꮢ Ꭰ
Gⱥℓⱥメy♛
༺Vΐctorץ༻
𝖔𝖒𝖓𝖎𝖕𝖔𝖙𝖊𝖓𝖙
Stʳคngeʳs
bΣΛƧƬ
R̵e̶s̸t̸l̴e̷s̵s̵
𝑀𝑒𝓇𝒸𝓎
𝓭єѵ𝖎ɭ
𝓣𝓲𝓽𝓪𝓷𝓼
𝕽𝖆𝖓𝖌𝖊𝖗
𝕰𝖑𝖊𝖌𝖆𝖓𝖙
꧁Chaos꧂
χмєη
𝔹𝕝𝕠𝕠𝕕𝕤𝕙𝕖𝕕
亗Ꭲᴇʀᴍɪɴᴀᴛᴏʀ亗
. CØᴍᴍⱥndØ$
ᴱᵀᴱᴿᴺᴬᴸ
Ex𝓉ermina𝓉or
♣•ƒoxy•♣
•ғєαʀʟєss
𝐔ɴɪᴛᴇᴅ
𝓣𝓱𝓮𝓡𝓮𝓿𝓸𝓵𝓾𝓽𝓲𝓸𝓷
Huήtᴍeή
~⛧~~⸸Mⱥψheᴍ⸸~~⛧~
IŁŁuSioN
༒☬dangerous☬༒
ᖘhe๏nix
꧁༒Ɩɛɠɛŋɖʂ༒꧂
༺MบTคNT༻
༒ξℜίᏦ֟༒
༄ᶦᶰᵈ᭄☯νєиσм࿐
๖ۣۜℜⱥƤtor
꧁༺₳ssassin༻꧂
෴✿ẂᎯᏒᏒᎥỢᏒᏕ✿࿐
Sнαdσω
𒆜Dreสϻerร𒆜
Veภgeคภce
Players can also make their own names by considering the above-listed names. They can add Team before any name listed above or add eSports as a suffix. They can also make shortcuts and make the unique text on nickfinder.com, fornite.freefire-name.com and other name generator tools. If you want to know how to create a clan in BGMI, consider checking the below-mentioned article link.
Read More: How to create your own clan in Battlegrounds Mobile India (BGMI)?
How to change a Clan Name in Battlegrounds Mobile India (BGMI)?
Launch Battlegrounds Mobile India on your device and head to the clan sections under the settings.
To change a clan name, one must possess a clan rename card which you can easily get from the Clan store.
Go to Inventory, and search for the rename card and click on 'Use' once you find it.
Copy any name of your choice and paste in the dialogue box and click 'OK' to change the clan name in BGMI
Note: Clan rename cards are only available to Clan leaders and they can buy as many as they want from the store. Moreover, Clan leader can only change the clan name.
Follow our Instagram handle to participate in huge DJ Aloks Giveaway and to stay updated with every latest news of gaming and eSports scene
Also Read: Fix 'Server Busy restrict area' error code in BGMI Easily (Battlegrounds Mobile India)