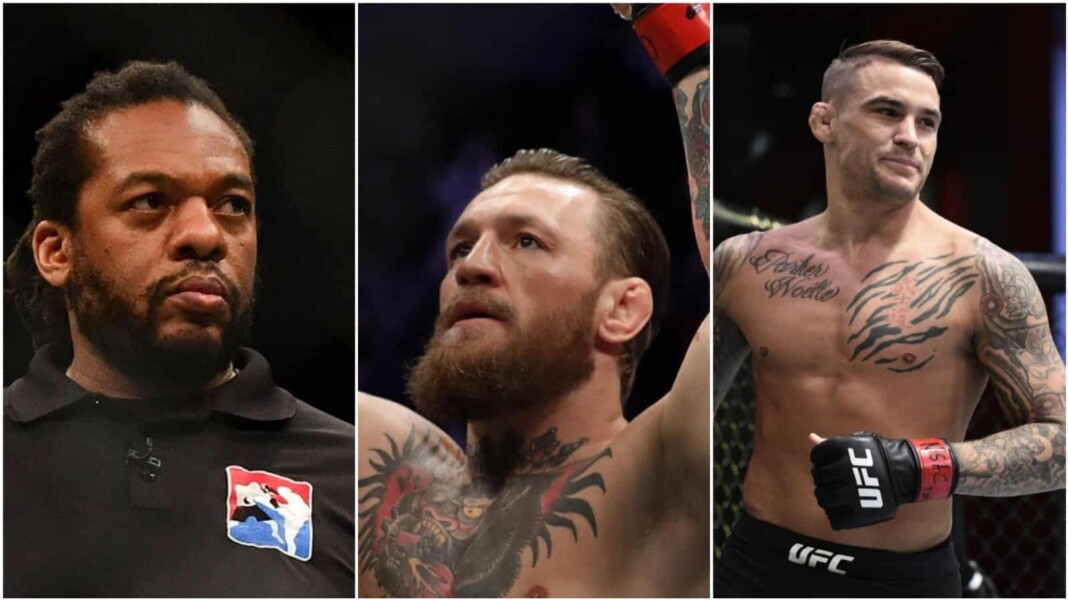 The most anticipated event of this year takes place on Saturday at T-Mobile arena Las Vegas, Nevada when Conor McGregor faces Dustin Poirier in a rubber match at UFC 264, the stakes are very high for this one, and there is no room for error in any department.
The judges' panel and the referee for this fight have been assigned, NSAC (Nevada State Athletic Commission) assigned "Big Daddy" Herb Dean as the official referee for this one, Herb was assigned after the recommendation of Bob Bennett. The judge's panel includes Sal D'Amato, Derek Cleary, and Junichiro Kumijo.
Both of them have a lot on the line with this one, Conor McGregor is the number 11th ranked lightweight and he won the first fight against Dustin at 178 via the first-round TKO. Dustin is the number 1 ranked lightweight and he avenged his first loss at UFC 257 when he knocked Conor out in the second round, and both of them are ready to settle the score once and for all.
There has been a lot of trash talk during the build-up to this fight, Conor behaved incredible polite towards Dustin during their rematch, but he dropped the "nice guy" persona as soon as he lost that one, Conor was asked about this in the press conference, but before Conor could answer the question, Dustin grabbed the mic, and said, "Cause he got knocked the fu*k out."
Conor McGregor shoots an incredibly insulting comment towards Dustin Poirier's wife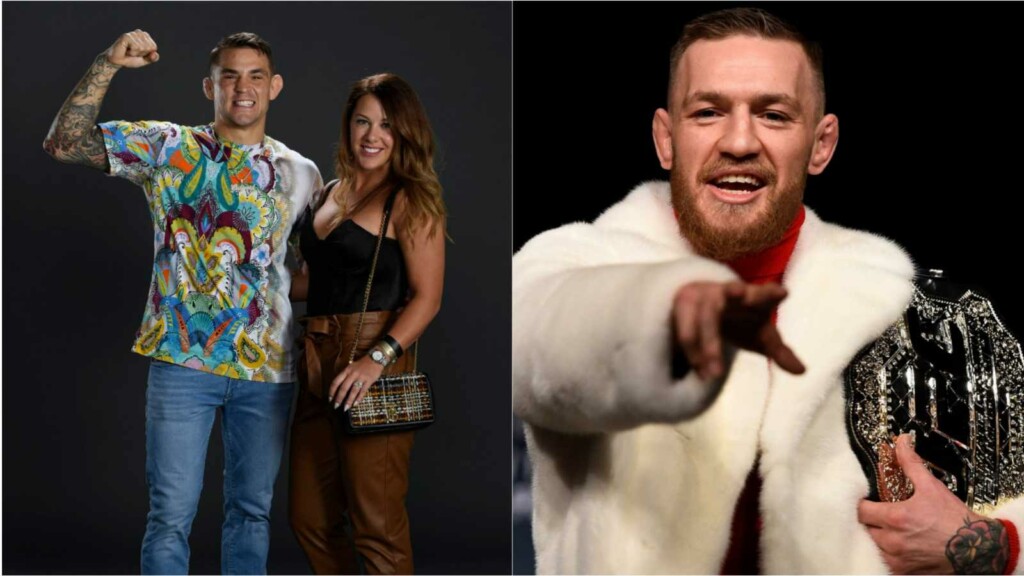 Conor recently posted a video, that showed the DM request of Dustin Poirier's wife Julie Poirier on Conor's Instagram account, Dustin, however, doesn't believe that it was real, during his interview with Michael Bisping Dustin said that it would have affected him if it was real but it was fabricated. According to him, his wife and he talked about this and had a great laugh.
Conor however wasn't letting it go, he then posted an incredibly disrespectful Tweet, he wrote, "Your wife wants to see the hair around my d**k and balls bro. See what that's like. It's real the message request mate, no trash talk. Man to man, it's fucked up! I seen your interview with Mike you think it was fake. It's not. Have a think on it in the sauna anyway."
Also read: "There's no-holds-barred in the sh*t-talking," Dustin Poirier responds to Conor McGregor's tale of his wife DM'ing him