As the days go by, the tension for Jorge Masvidal vs Leon Edwards at UFC 269 keeps rising.
Leon Edwards is looking to avenge the infamous Jorge Masvidal "two-piece and a soda" incident in London, 2019. As far as Masvidal is concerned, no fight is ever personal for the Florida fighter and he couldn't care less if Leon looks at this fight with a grudge. The answer to all this drama will be settled at UFC 269 on December 11th.
Recently Jorge made an appearance on MMA Fighting's MMA Hour show hosted by Ariel Helwani to promote his upcoming big pay-per-view fight. "Nothing is personal. It's all business in this game. I don't like the dude and I could care less for him. It doesn't matter if he gets rich or not. He is just another guy in the way of achieving my goals and dreams," said Masvidal to Edwards making this fight personal.
"He is an idiot," says Jorge Masvidal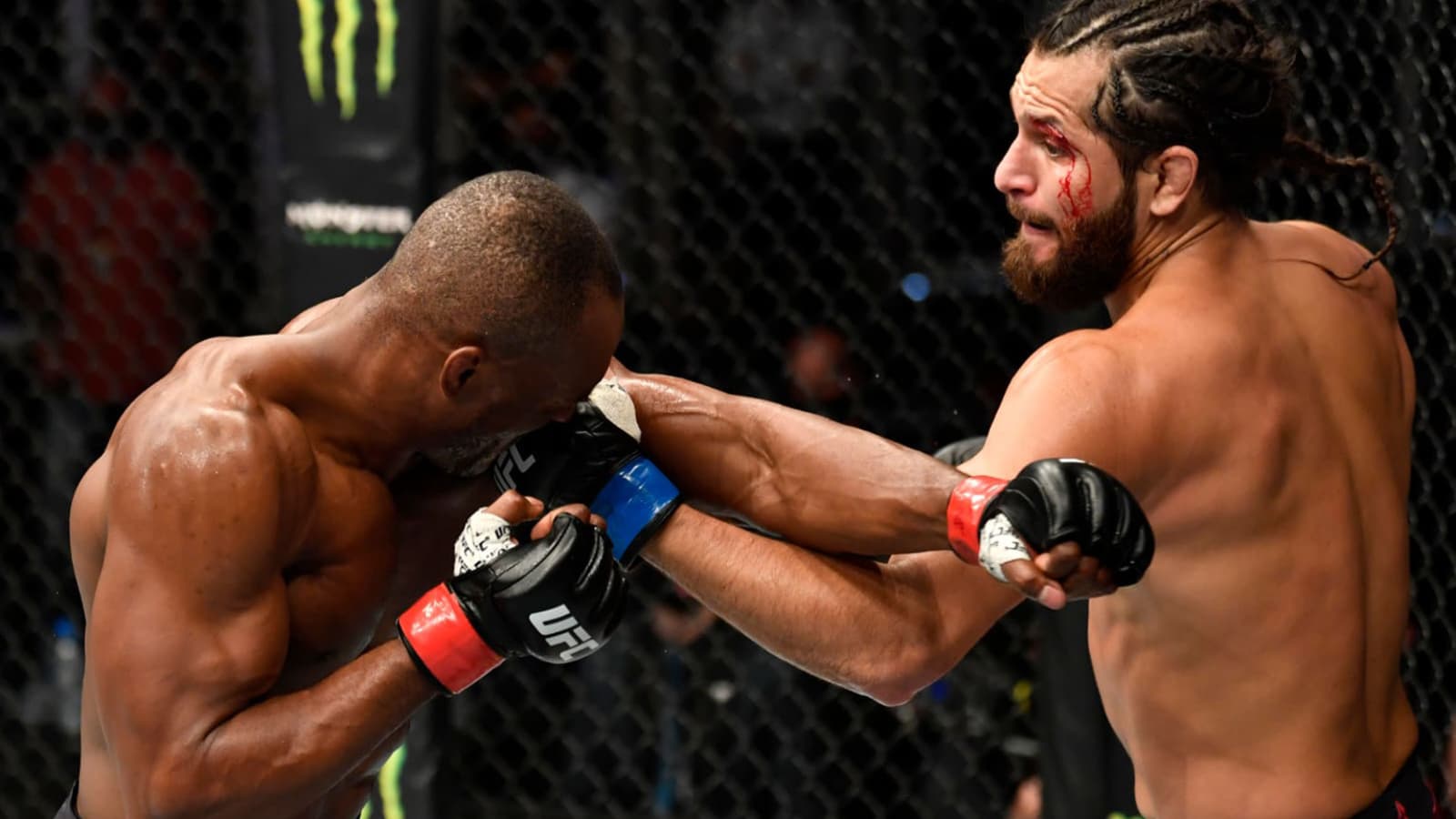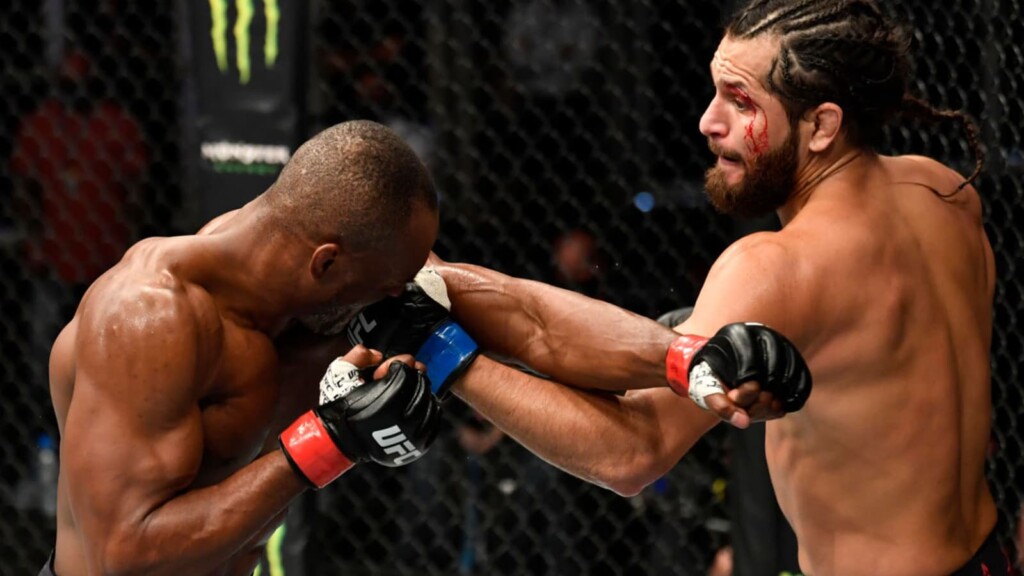 Ariel asked Masvidal why he believes Leon is making this fight personal and Jorge gave the most Jorge response. "He is an idiot. I'm going to slap him up, beat him up, and upset him the whole damn time we're fighting…I don't give a f**k why it's personal for him," said Masvidal.
Jorge also disagrees with the fact that Leon is being stripped of an undeserved title shot. Masvidal clarified by saying Edwards was offered the title shot at UFC 251 in 6 days' notice but neither Leon nor anyone took the fight. Masvidal took on Kamaru Usman on short notice and lost the fight via decision in 2020. Both Leon and Masvidal will be fighting for a shot at the belt at UFC 269.
Also read: UFC superstar Nate Diaz gets fight advice from British political strategist Dominic Cummings
"I told you you could be my co-captain," Kayla Harrison pulls on teammate Jorge Masvidal in a friendly beef