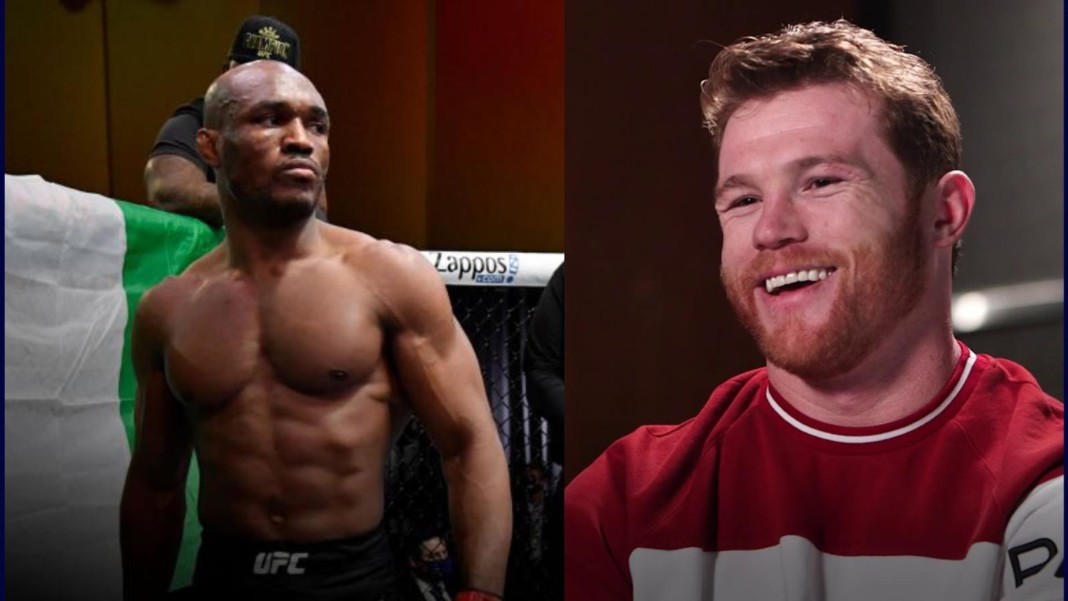 Kamaru Usman and manager Ali Abdelaziz won't stop pushing for the cross-promotional Canelo Alvarez boxing match. The MMA star's manager believes the fight is a possibility.
Ali Abdelaziz, the manager of 'The Nigerian Nightmare' Kamaru Usman believes that his fighter might be the biggest opponent in legendary boxer Canelo Alvarez's career. The Dominance MMA founder does not see a reason why Alvarez would want to turn down an opportunity to fight against the #1 pound-for-pound fighter in MMA.
Kamaru is pushing 35 and believes he doesn't have a lot of time left in the field of combat sports. The welterweight champion is strongly pushing for a cross-promotional boxing match between him and the #1 pound-for-pound boxer, Canelo. Usman is coming off a stunning win against Colby Covington at UFC 268 in the Madison Square Garden that clocked amazing PPV numbers.
In a recent talk with TMZ Sports, Ali shot a message at the boxer saying, "Canelo, you're fighting a guy with 7000 Instagram followers. My grandmother has more followers. He [Usman] just sold 1 million pay-per-view buys and you [Alvarez] sold 800,000. What do you want to do? You're going to fight the same guys?"
Ali Abdelaziz believes Dana White will help make the Kamaru Usman vs Canelo Alvarez fight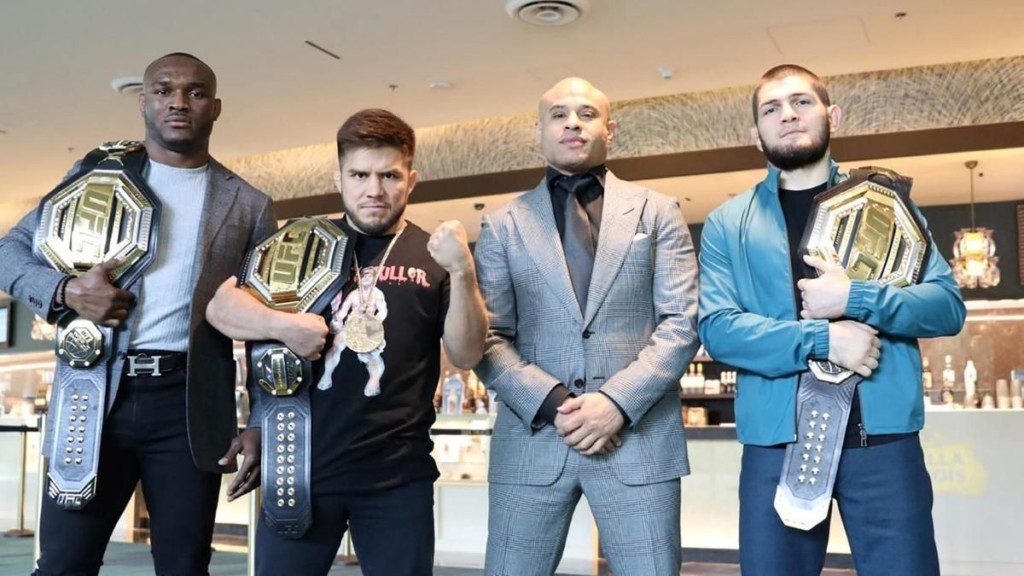 When the TMZ reporter asked how the fight would be possible between the two superstars, Ali replied saying, "Dana White will help us to make this fight," and walked off in a hurry. However, the UFC President has previously told the press in public that Usman does not want to step in the ring with Alvarez.
Usman on the other hand is very determined to get his super fight and earn himself a truckload of money. The Mexican boxer on the other hand has revealed that he sees no reason why he would want to fight Usman in a boxing match.
Canelo Alvarez is coming off a win against Caleb Plant and became the first-ever undisputed super middleweight champion. White, after watching the Mexican's last fight said Usman would not stand a chance against Canelo in a boxing ring. The President, instead jokingly said he would be okay if Canelo wanted to step into the MMA octagon against the Nigerian Nightmare.
Also read Jon Jones wrongly boasts "60 days" of sobriety; Daniel Cormier reacts to his rival's celebration