Amanda Nunes is the most successful female MMA fighter in the history of the UFC and has a huge fan base. The Brazilian has been around in the UFC for 10 years now and has achieved everything that a fighter can dream of. Nunes has an impeccable record of 22-5 and has dominated most of his opponents inside the octagon.
Notably, Nunes stands among the select group of UFC fighters who have held two belts in different weight divisions, resulting in substantial wealth. Presently, she holds both the UFC Women's Bantamweight and Featherweight championships, solidifying her position as the top-ranked fighter in the UFC Women's pound-for-pound rankings.
Related: "Everything changed to Julianna," Amanda Nunes surprised by 'Trilogy Fight' instead expected fight with Irene Aldana
Amanda Nunes wife was her training partner
Nunes was born on May 30, 1988, in Bahia, Brazil, along with her two older sisters. Their childhood was harsh, as after Nunes' parents split, her mother used to sell hot dogs to earn money. Nunes got into sports at a very young age, and eventually, through his uncle, she got into capoeira and karate. At the age of 16, she took up BJJ training and later shifted to mixed martial arts.
Nunes first professional fight was in 2008 in a local MMA promotion, and did well. She later got opportunities to fight for Strikeforce and Invicta FC before joining UFC in 2013. From Nunes was ruthless, finished most of her rivals, and rose through the ranks.
Nunes is the first female UFC champion who has openly expressed being a lesbian and interestingly she is married to former UFC fighter Nina Ansaroff. Both fighters used to train at American Top Team and immediately had great chemistry. In 2014, the pair even signed up for the UFC together, and in 2018, the couple got engaged.
Related: Jon Jones' children: Does the controversial UFC legend have any kids?
Amanda Nunes and Nina Nunes children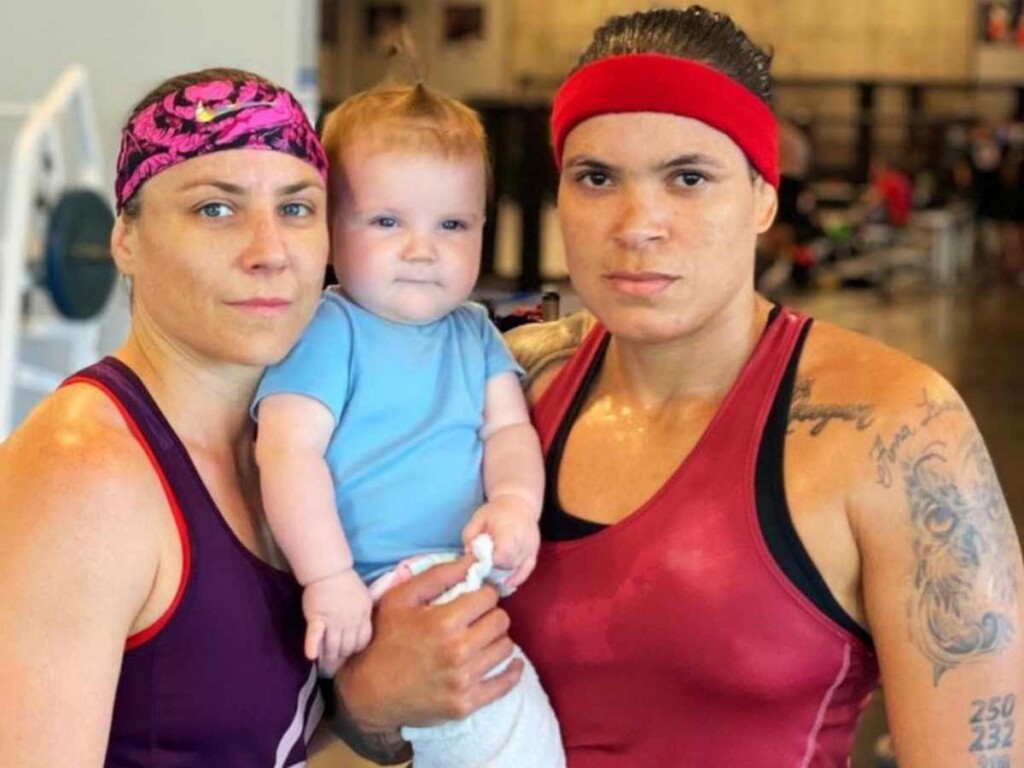 The couple has been together for years now and has a great family. The couple has a daughter named Raegan Ann Nunes, who was born on September 24, 2020. While talking about her daughter and motherhood, Nunes said in an interview:
"Being a part of everything, you know. Like the first time she looked at her hand, she's interested about everything. Actually everything about being a mother, honestly. Like I cannot say only one thing… It was the best decision I ever made." Nunes and Nina have been a huge inspiration for the LGBTQ+ community all over the world.
Continue Reading: