Beneil Dariush is one of the most well-rounded fighters in the UFC. Although Dariush has a black belt in Brazilian Jiu-Jitsu, he has time and again proved himself as an elite striker. Accumulating a record of 22 wins, 4 losses and 1 draw, Beneil will fight former lightweight champion, Charles Oliveira. With the winner of this bout to get a shot at UFC gold, Beneil will look forward to securing a win and extending his 8-fight win streak.
Throughout his career, Beneil Dariush has faced some fierce opponents. He started his martial arts journey at the age of 18 with Jiu Jitsu and Muay Thai. He displayed great potential by winning several Jiu-Jitsu tournaments and winning his first 6 MMA fights as a professional.
While Dariush was among the elites in the lightweight division, he is only now getting to fight for the title. His persistence over the years is finally paying off and is very close to fighting for the title.
Related : Why is Khamzat Chimaev known as the 'evil' Khabib Nurmagomedov?
What is Beneil Dariush's nationality?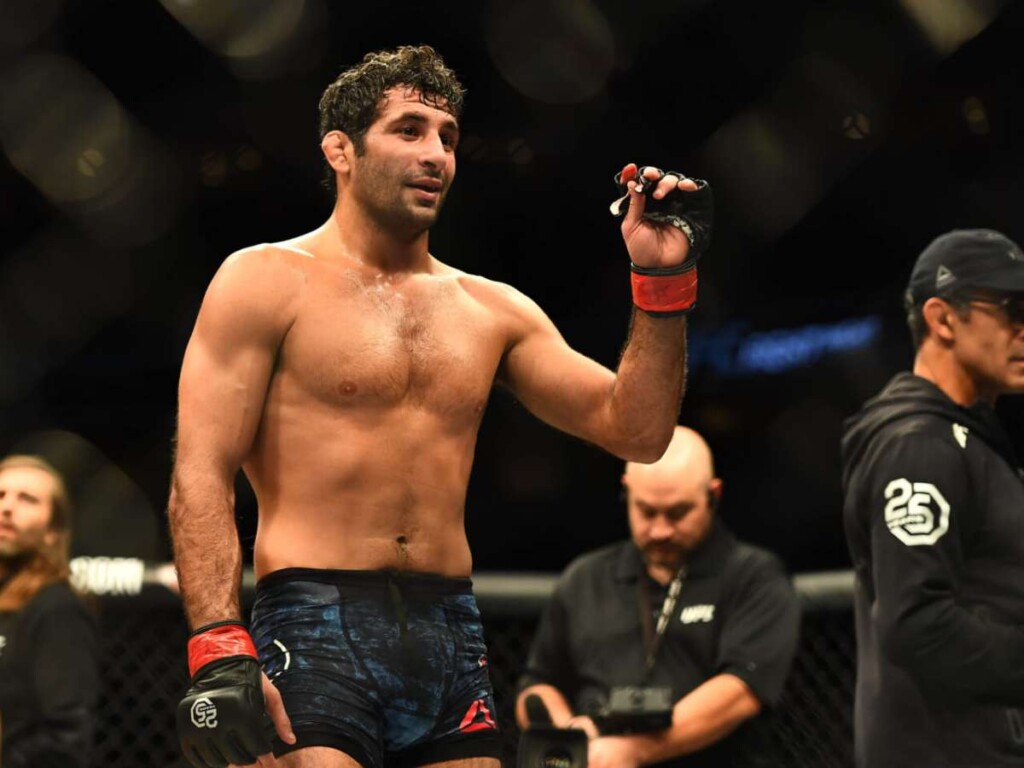 Beneil Dariush is an Iranian fighter with Assyrian roots born on May 6, 1989, in Goltappeh, Iran. He had a massive joint family with 20 other cousins and a sister who moved to the U.S.A when he was nine. While his parents wanted a better life for the family, none of them could communicate in English.
Dariush was not very excited when his family made the move to the USA. Due to the language barrier, he was not able to socialize with other kids and usually found it hard to make friends. This, however, did not stop him from pursuing his love for mixed martial arts.
As of now Beneil is married to his wife Victoria Vu and has two daughters. Dariush is a devout Christian and currently stays in California, USA. The lightweight fighter has publicly talked about his religious beliefs and believes his faith in God has transformed his UFC career. He will be fighting against former lightweight champion Charles Oliveira at UFC 289, to secure a shot against the champion Islam Makhachev.
Why was Beneil Dariush not allowed to walk out with Assyrian flag at UFC Vegas 18?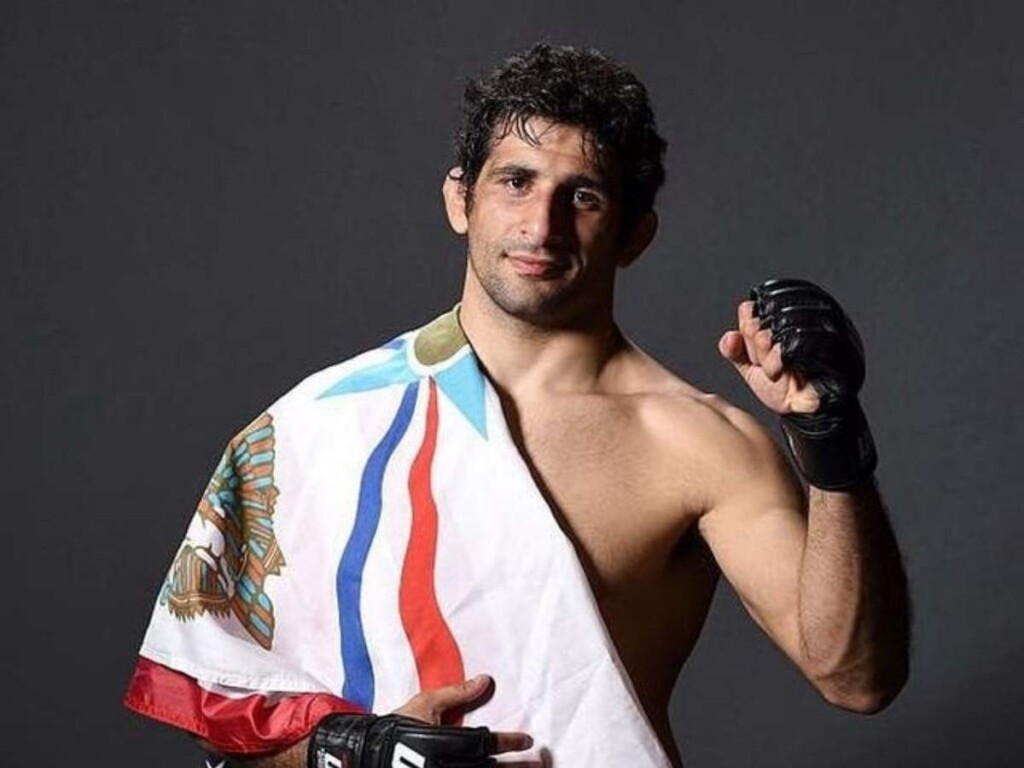 Beneil Dariush is widely considered one of the best lightweights in the UFC. The Iranian-born fighter holds a lot of respect for his Assyrian roots and has many times talked about it. However, Dariush was once stopped in his tracks by the UFC from displaying the Assyrian flag at his walkout.
Beneil Dariush managed to score a split decision win against Diego Ferreira at UFC Vegas 18. Despite the win the lightweight fighter was disappointed that he was not permitted to walk out with the Assyrian flag. During their partnership with Reebok, UFC had a strict policy that fighters only carry internationally recognized flags. Since Assyria is not a country of the current world, Dariush was stopped from carrying it to his walkout.
The lightweight fighter took to his social media handle and made a post regarding the situation as well. That said Beneil's dream to carry his Assyrian flag might remain a dream due to UFC's recent actions. The organization has banned carrying national flags inside the octagon. While Dana White has not disclosed the reason, the ongoing war between Russia and Ukraine seems to have played a huge part in the ban.
Q. At what age did Beneil Dariush move to U.S.A ?
Beneil Dariush moved to the U.S.A with his big joint family when he was nine years old.
Q. What religion does Beneil Dariush follow?
Beneil Dariush is a devoted Christian and is often seen publicly talking about his religious beliefs.
Q. Who is Beneil Dariush fighting next?
Beneil Dariush will soon be fighting former UFC lightweight champion Charles Oliveira at UFC 289.
In case you missed :