| | |
| --- | --- |
| Name | Beneil Dariush |
| Nationality | American |
| Age | 34 |
| Net worth | 1.5 Million |
| Source of Income | MMA Fights, Boxing |
| Sponsors | Alienware, Hayabusa MMA, Auto Shopper,Sevjet |
| Salary | $216,000 |
| Residence | Yorba Linda, California |
| Updated | November 2023 |
Beneil Dariush is one of the top fighters of all time in the UFC. Dariush is a fan-favorite and is unmatchable regarding Brazilian Jiu-Jitsu in the lightweight division. He is a black-belt Muay Thai practitioner and a top-ranked fighter in the division. Beneil Dariush has amassed a considerable net worth from his fighting career.
Beneil Dariush was born on a farm near Urmia in Iran on May 6, 1989. Dariush stands tall at 5 ft 10 in (178 cm) and weighs 155 lb (70 kg). He was nine years old when his family emigrated to the US and has been active ever since 2009. He has an impressive record of 22-5-1 in his professional MMA career.
Beneil Dariush Net Worth 2023
Beneil Dariush's net worth is supposedly around a whopping $1.5 million. A veteran of the sport and a long-time elite fighter, "Benny" has undoubtedly contributed to his rising net worth. The combatant wants to reach the summit and compete for the lightweight championship.
Throughout his MMA career, Dariush has received support from several well-known companies. Some well-known businesses include Auto Shopper, Sevjet, Hayabusa MMA, and Alienware.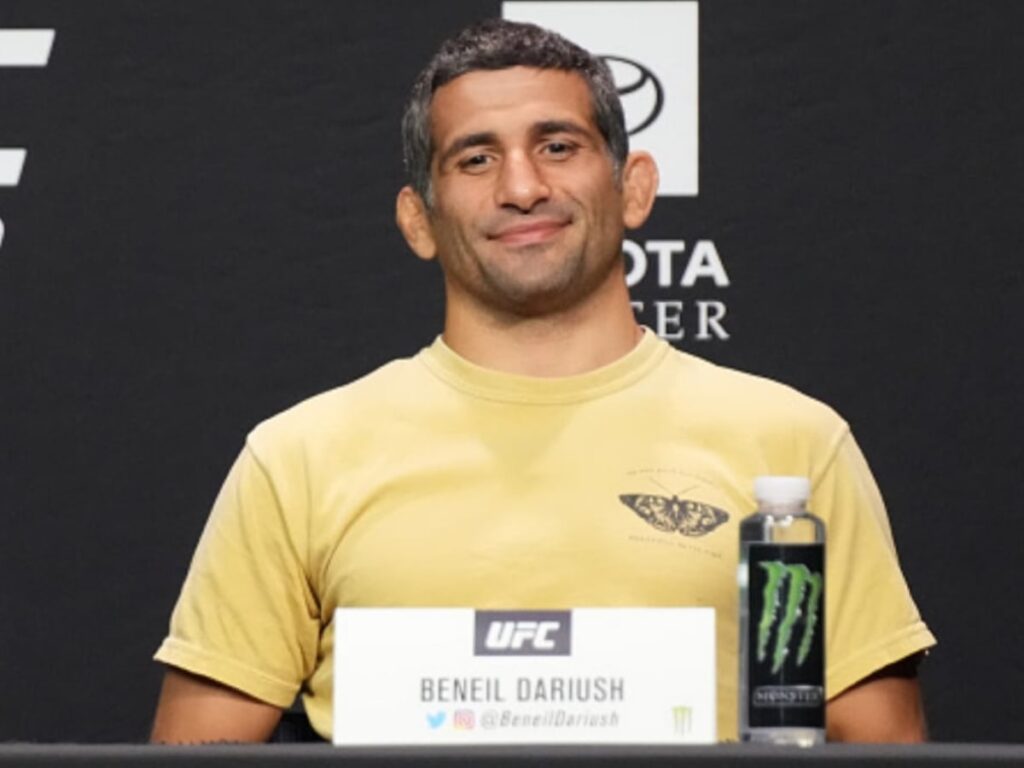 For his spectacular fight at UFC 248 against Drakkar Klose, Dariush earned a whopping $205,000. He earned around $225,000 for his fight against Carlos Diego Ferreira. Dariush defeated Tony Ferguson at UFC 262 and earned around $216,000.
Benny fought Mateusz Gamrot at UFC 280. He earned a hard-fought unanimous decision win and grabbed around $220,000 in salary. At UFC 289, Benny fought former champion Charles Oliveira. He earned the biggest paycheck of his career fighting Oliveira. It is estimated that he around $300,000 on the fight.
Beneil Dariush Fighting Career
Benny entered the UFC in 2014 after amassing a record of 7-0. He went 6-1 in the first two years of his UFC career. His notable wins came against Carlos Diego Ferreira, Jim Miller, and Michael Johnson. However, early 2016 and early 2018 became the toughest phase of his career.
During this time, he went 2-3-1 in the UFC. He lost to Michael Chiesa, Edson Barboza, and Alexander Hernandez in devastating fashion. Chiesa submitted him whereas Barboza and Hernandez knocked him out cold.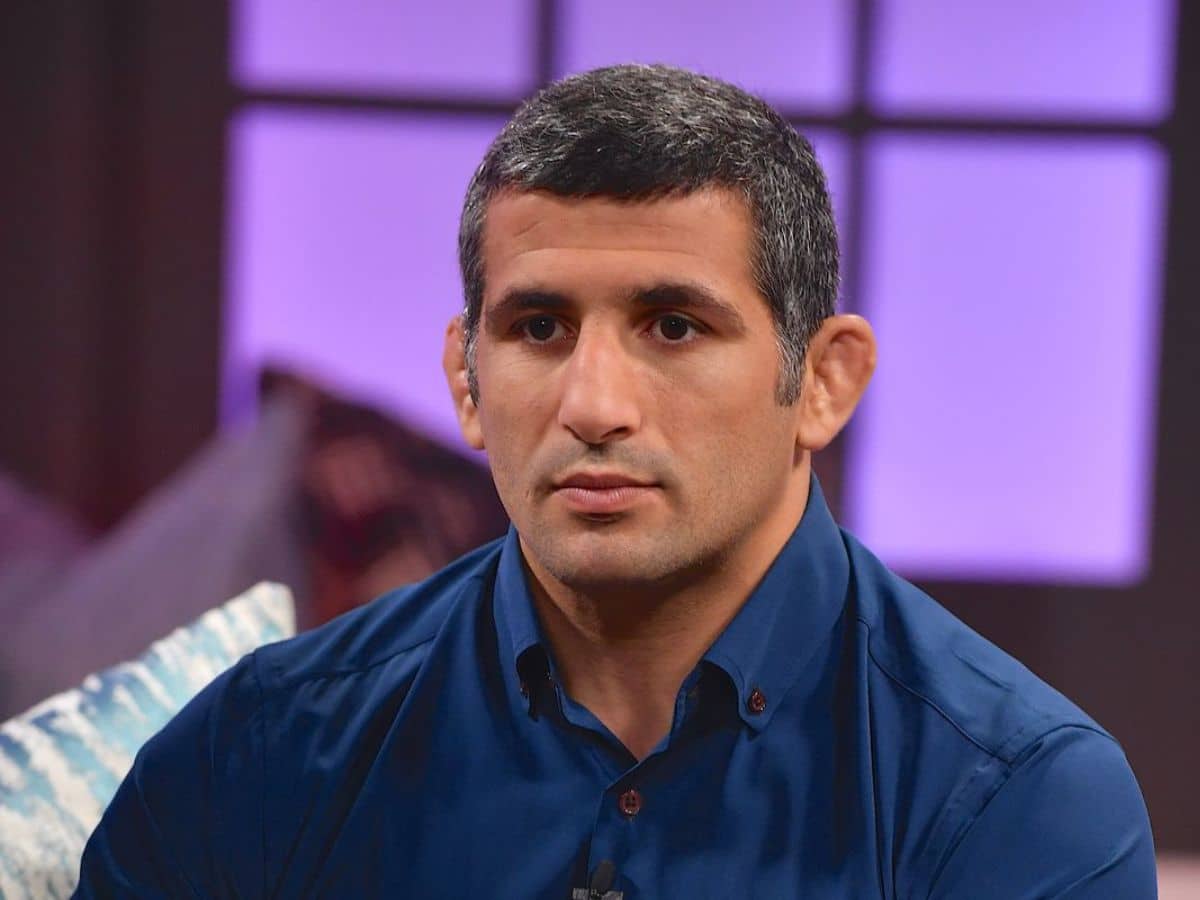 The loss against Hernandez became the turning point of his career. He came back with a vengeance and amassed an eight-fight win streak. Drew Dober, Tony Ferguson, and Mateusz Gamrot were some of the notable wins of this win streak.
Benny gained a title eliminator bout at UFC 289 against Charles Oliveira. However, he lost the fight via KO in the first round. Despite the loss, Dariush remains one or two wins away from a title shot.
Beneil Dariush Personal Life
Beneil Dariush is married to Victoria Vu Dariush. The couple is the parents of two girls. Victoria oversees operations at the Kings MMA facility in Anaheim, where Dariush works out— the residence and operational hub of Dariush in Yorba Linda, California.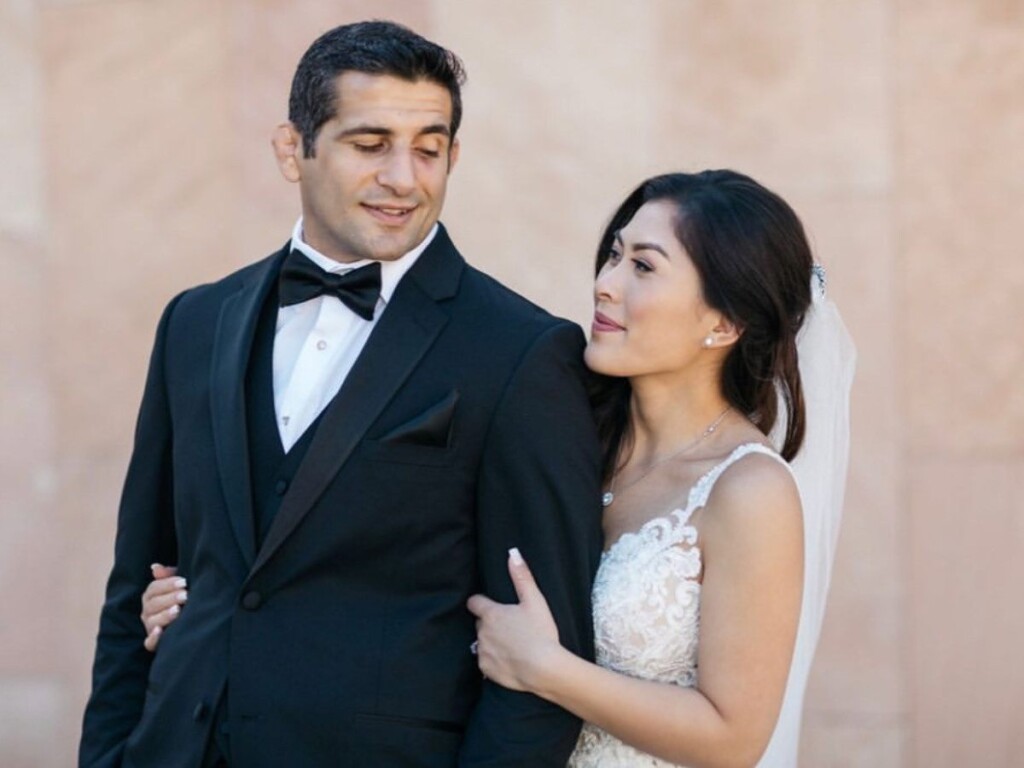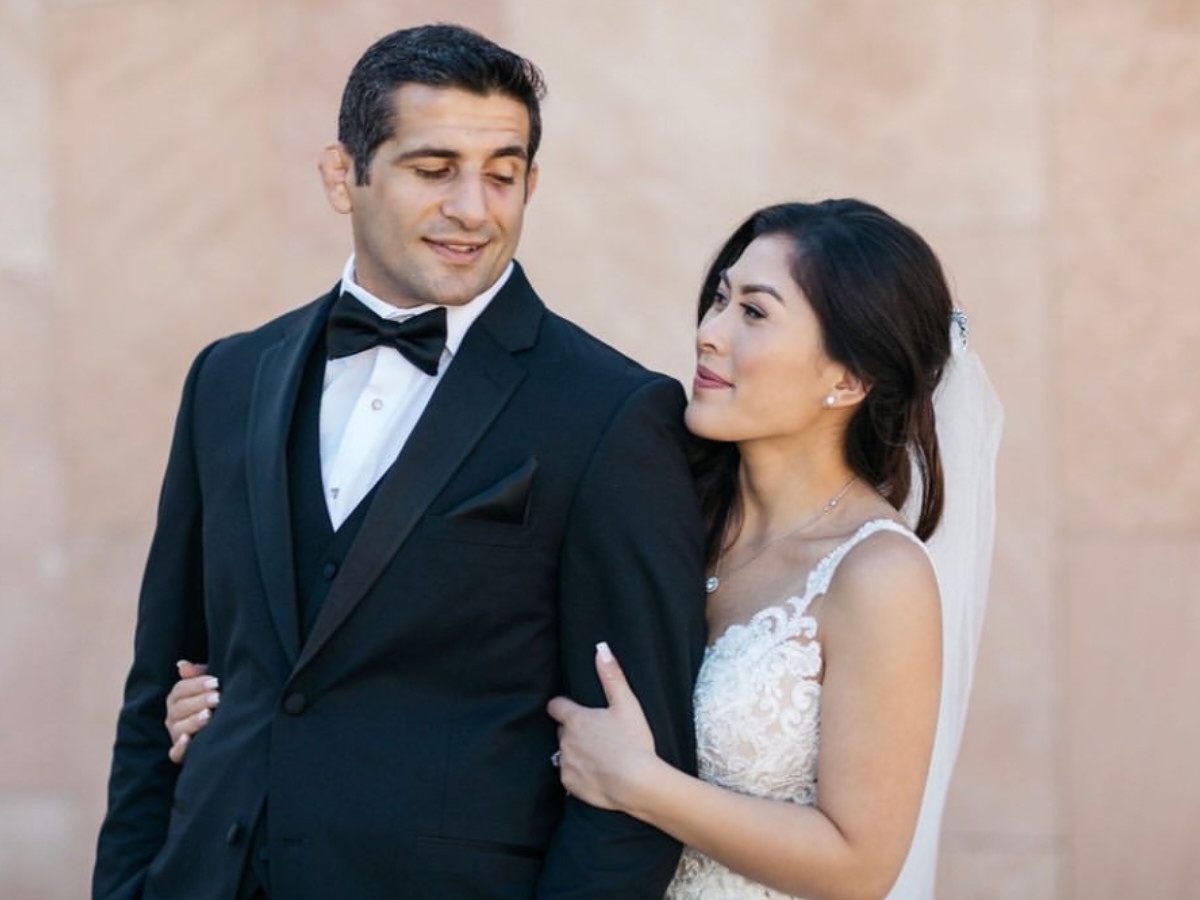 In response to the boxer making fun of him in his post-fight interview, Elon Musk sent him a Tesla Model X, which he now owns. Dariush has shown a strong commitment to supporting people and speaking up for causes that are significant to him. One of his most significant charitable activities has been sponsoring a Christian school and an orphanage. Benny is a firm believer in Jesus Christ and brings up his faith in various interviews.
FAQs
What is Beneil Dariush's net worth?
Beneil Dariush has a net worth of approximately $1.5 million.
What is Beneil Dariush's age?
Beneil Dariush is 34 years old.
Is Beneil Dariush a married man?
Beneil Dariush is married to Victoria Vu.
In case you missed it!