| | |
| --- | --- |
| Name | Brock Lesnar |
| Age | 43 |
| Occupation | Professional Wrestler |
| Other sources of income | Brand deals |
| Net worth | $28 million |
| Salary | $20 million |
| Residence | Canada |
| Marital Status | Married |
| No of children | 4 |
| Profession record (MMA) | 5-3-0 |
| Last Updated | 2021 |
Being the star he is people often wonder about Brock Lesnar net worth, today we will talk about this and everything else related to him. Brock Edward Lesnar born on July 12, 1977, is an American Canadian professional wrestler, mixed martial artist, and football player. He is one of the biggest superstars in combat sports history, he is extremely popular and he is a physical specimen and he's known to bring this insane physicality everywhere he goes.
He is the only person to win both the UFC world title and WWE world title, he also won the NJPW and IGF world titles, all these achievements have cemented him as one of the best combat sports athletes of all time, Lesnar started out as a wrestler and soon made the transition to WWE, he tore through the circuit and made a big name for himself. A 2015 ESPN.com article announced Lesnar as "the most accomplished athlete in professional wrestling history."
Brock Lesnar's career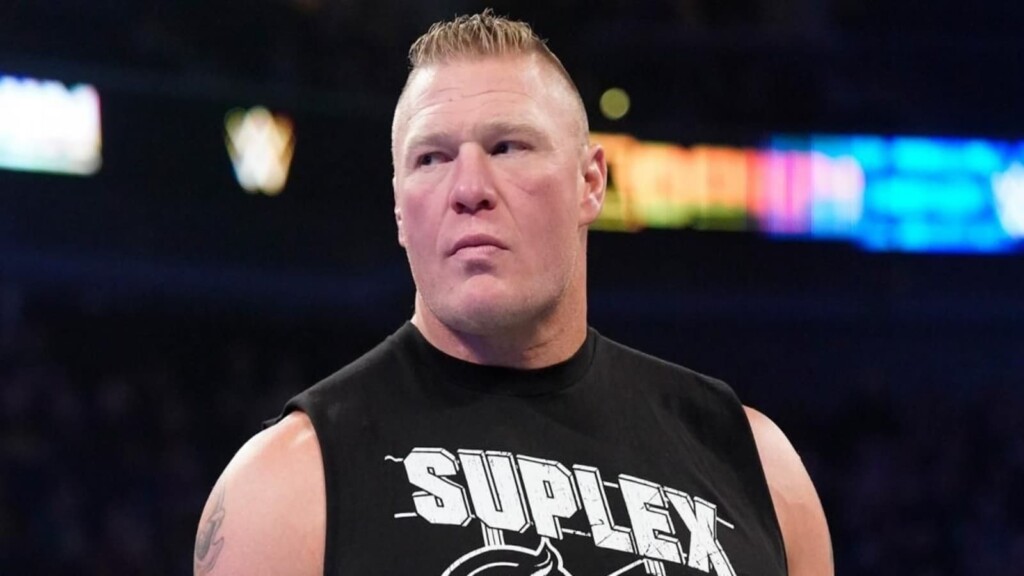 Lesnar started out as an amateur wrestler at Bismarck State College and the University of Minnesota, he signed with the WWE in 2000 and made his roster debut in 2002, he won the WWE championship five months after his debut and went on to become the youngest WWE champion, he lost his title to Eddie Guerrero which was followed by a loss against Goldberg at WrestleMania, after this he signed up with National Football League, but he was cut before the start of 2004 season.
Lesnar then returned to wrestling and competed in New Japan Pro-Wrestling (NJPW), and won the IWGP heavyweight championship in his very first match, a contractual dispute happened between him and NJPW, he wrestled as IWGP heavyweight champion in the Inoki Genome Federation (IGF).
In 2006, Brock made his MMA debut and signed with the UFC in October 2007, he lost his debut fight but went on to become the UFC heavyweight champion, he is considered to be the biggest superstar to ever compete in UFC's heavyweight division, he lost his title against Cain Velasquez at UFC 121, and after his loss against Alistair Overeem at UFC 141 he said goodbye to the world of MMA and joined WWE in 2012, where he achieved many incredible feats, Brock once again joined the UFC and won the fight against Mark Hunt at UFC 200 but he was suspended after he was tested positive for a banned substance.
Brock Lesnar Net Worth 2021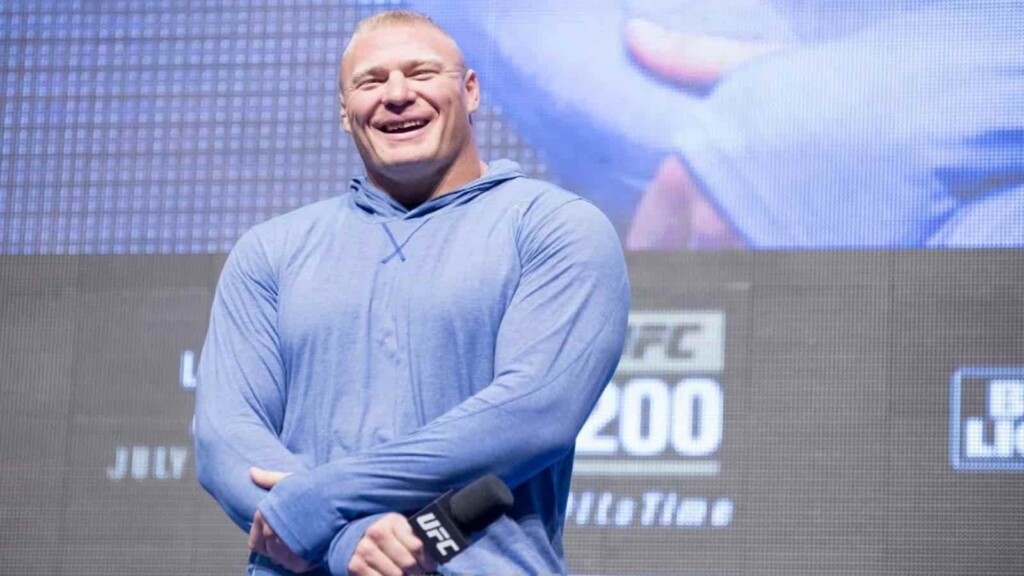 As mentioned before Brock is one of the biggest super-star in combat sports history, during his time with the UFC and WWE he made some pretty good money for himself, as of 2021 Lesnar's net worth is supposed to be around $28 million.
His reported salary is around $20 million and that makes him the highest-paid superstar in the history of WWE. The majority of his income comes from the contracts, although he is extremely famous he doesn't do as many brand deals as his other colleagues.
Brock Lesnar's brand deals, endorsements and charities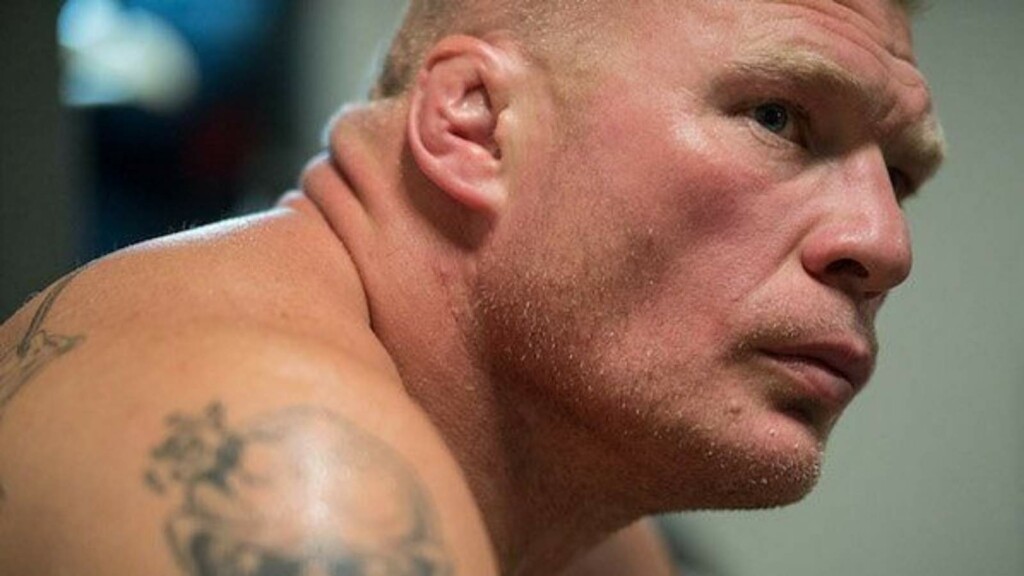 Although Lesnar is a scary individual on-screen and looks like someone you don't want to mess with, in real life he has a fun personality and is connected with a number of charities, through which he tries to give back to society.
Brock has made a number of trips to the Make-a-Wish foundation just like his colleague John Cena.
Brock's leading endorsement partner is Dymatize nutrition, and their partnership goes way back to his days in the UFC, Brock is also sponsored by the popular 'freaky fast sandwich chain, Jimmy John's.
Brock Lesnar's personal life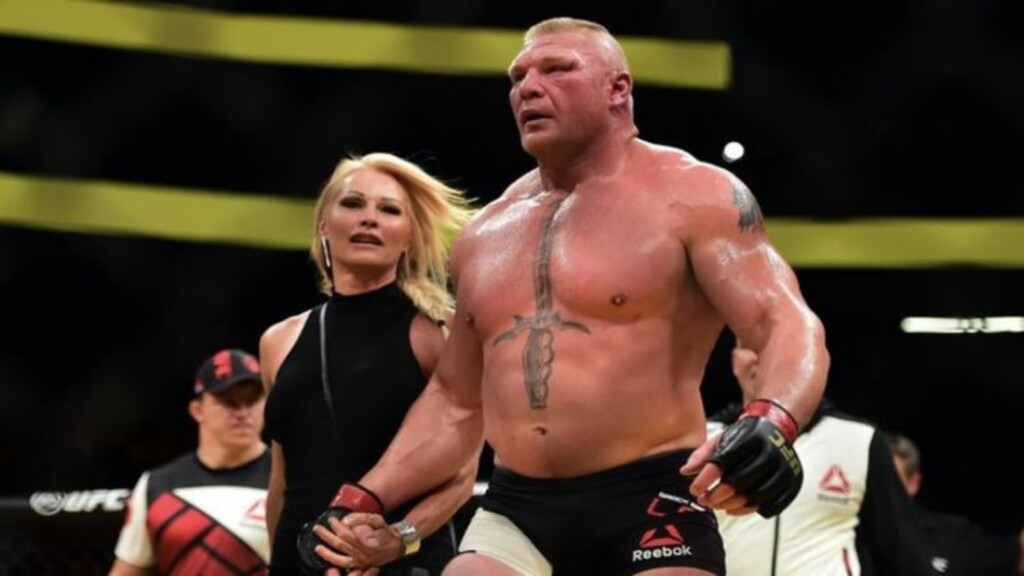 Brock Lesnar is married to a former WWE diva Sable, and they spend their married days in a nice house in Maryfield, Saskatchewan, Canada. The first engagement between these two broke off, but now they have worked things out and are married for over 10 years.
He has 4 children, May Lynn, Luke, Duke, and Turk. Luke Lesnar is following his father's footsteps and she is already a three-time Minnesota State Champion.
Q. What is Brock Lesnar's salary?
Brock Lesnar's salary is around $20 million which makes him the highest paid WWE superstar.
Q. How much money does Brock Lesnar have?
Brock Lesnar's net worth as per 2021 is around $28 million.
Q. Is Brock Lesnar married? What is his wife's name?
Brock Lesnar is married to a former WWE diva Sable.
Q. Who sponsors Brock Lesnar
For years Brock is sponsored by a nutrition company Dymatize, he is also sponsored by Jimmy Johns.
Also read: Brock Lesnar and Roman Reigns are the best wrestlers in the world, feels a Wrestling legend