Charles Oliveira is one of the elite Brazilian fighters in the UFC. He had a challenging journey to title contention unlike any other. Fellow fighters, fans, and analysts considered Oliveira as a "quitter." He will compete in the co-main event of UFC 289 in Canada. However, fans of Charles Oliveira fear the worst for the Brazilian fighter as Oliveria has never won a fight in Canada.
Oliveira has the unique distinction of being a Brazilian fighter to compete multiple times in front of a Canadian audience. He has competed only six times in his home nation of Brazil as a UFC fighter. Oliveira has fought four times in Canada despite having no association with the country. He will compete for the fifth time in Canada against Beneil Dariush at UFC 289. Oliveira remains among the most popular UFC fighters on the roster.
Oliveira lost a title bout against Islam Makhachev last year in Abu Dhabi. He will look to recapture the title but has to challenge Dariush successfully. Oliveira has a dangerous skillset in the lightweight division. He has notable wins over Dustin Poirier, Tony Ferguson, Justin Gaethje, and Michael Chandler. Find out more details about Oliveira's fights in Canada and their results.
Related: Charles Oliveira religion: Why does Brazilian fighter claim to be 'Illuminated by God'?
Who did Charles Oliveira compete against in UFC Canada fight cards?
Charles Oliveira made his UFC debut on a California fight card in 2010. He first appeared in a Canadian fight card at UFC 124 in Montreal. He fought current wins record holder Jim Miller at that time. At UFC 152, he returned to Canada to fight Cub Swanson.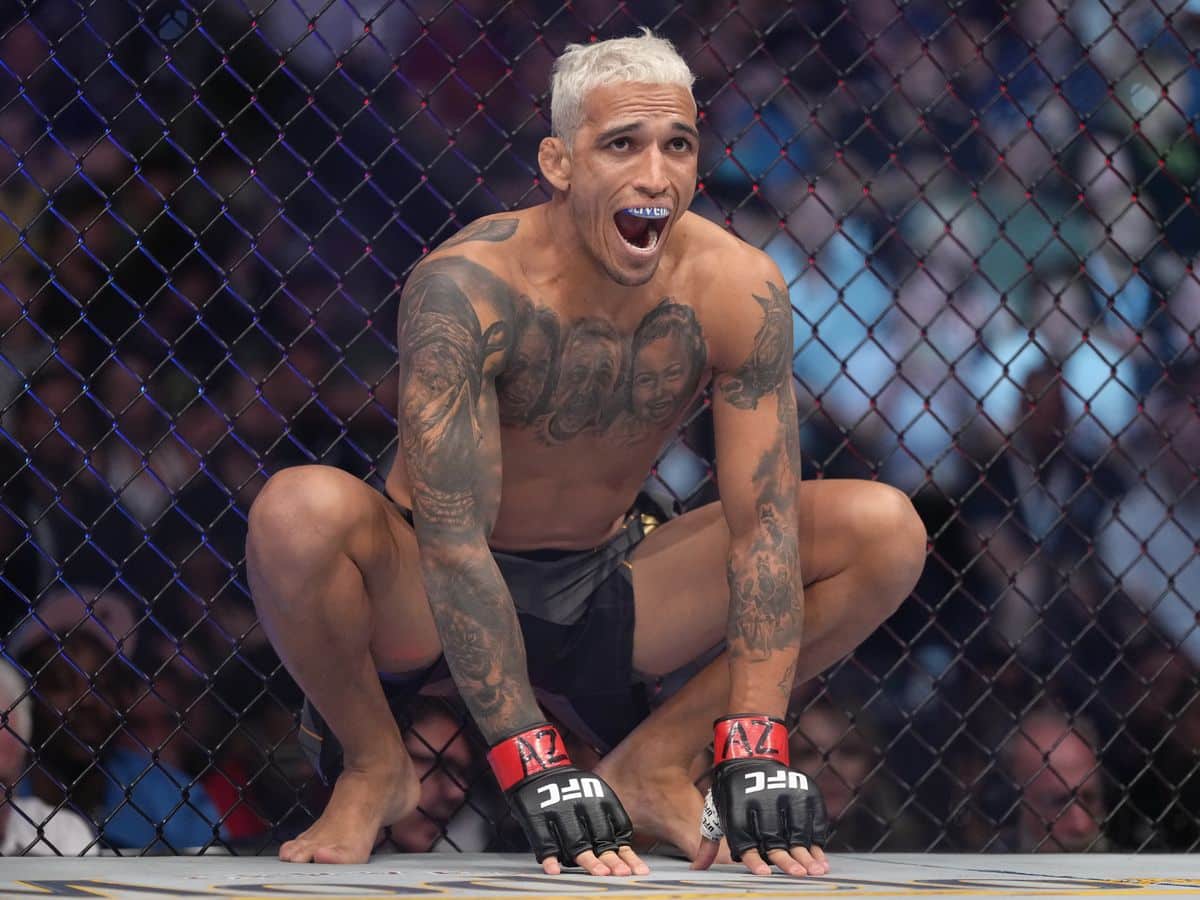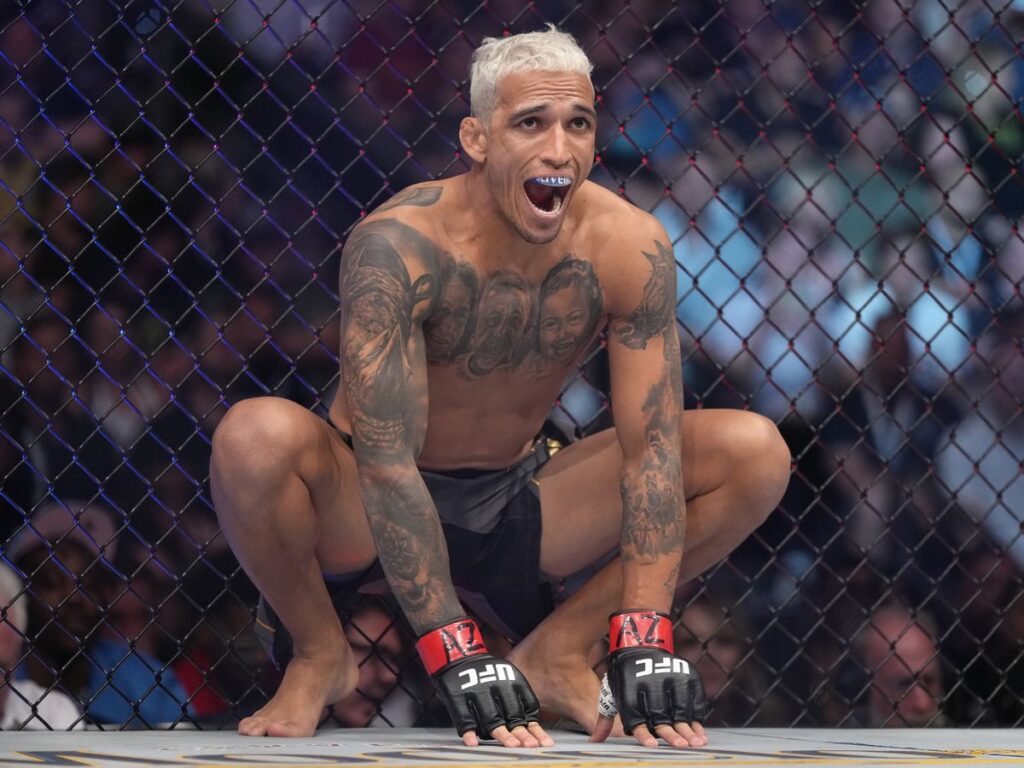 Two years later 2015, Oliveira headlined his first Fight Night card in Canada against Max Holloway. It was the first time Oliveira became a main-event fighter. However, he dislocated his shoulder in the bout and lost the bout. He fought one more time in Canada against Anthony Pettis. He will compete against Beneil Dariush at UFC 289 in June 2023.
How many times did Charles Oliveira win in Canada?
Unfortunately for "Do Bronx," he has not won a bout in Canada. Jim Miller submitted Oliveira in his first bout in the country. Jim Miller is now a veteran fighter competing in the UFC. Cub Swanson knocked him out at UFC 152 in his second bout in Canada. In his third fight in the country, Oliveira dislocated his shoulder in a five-round matchup against Max Holloway.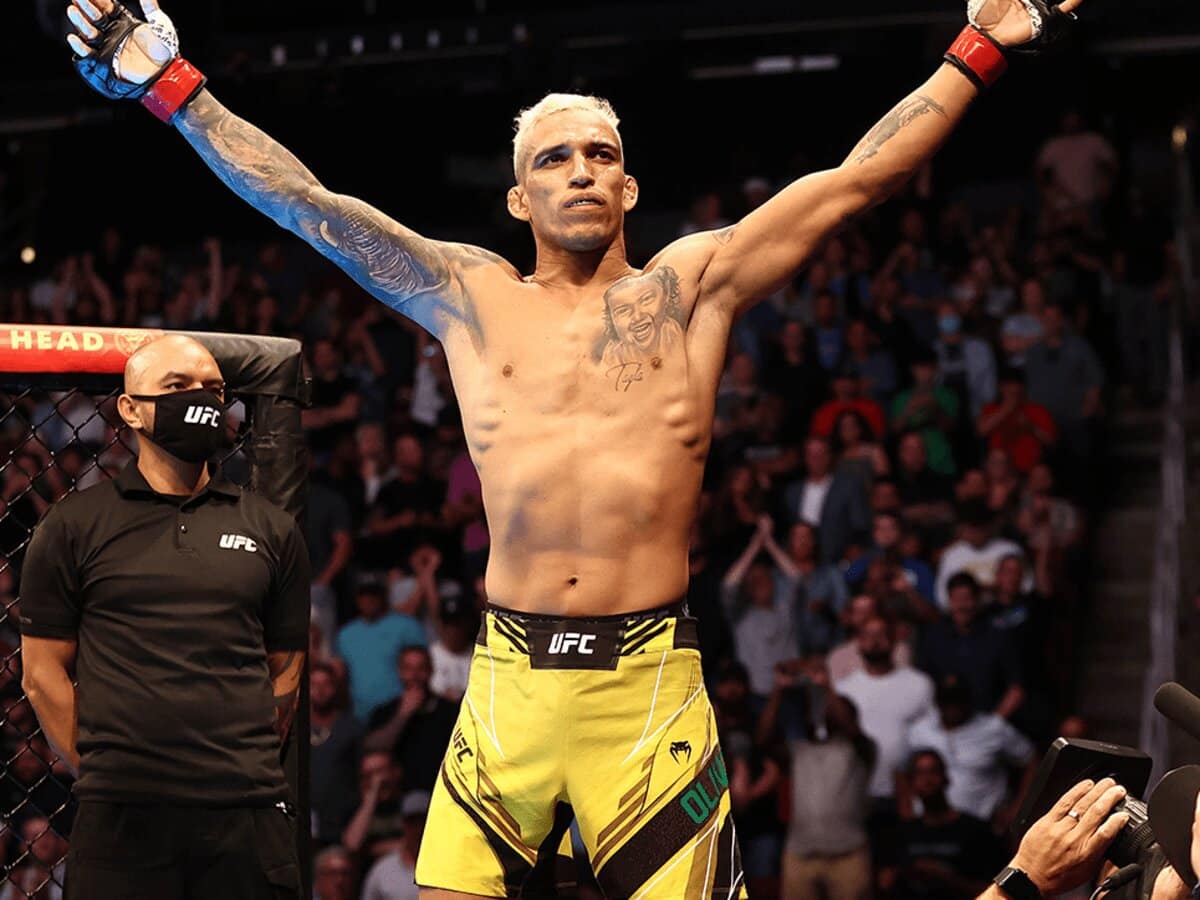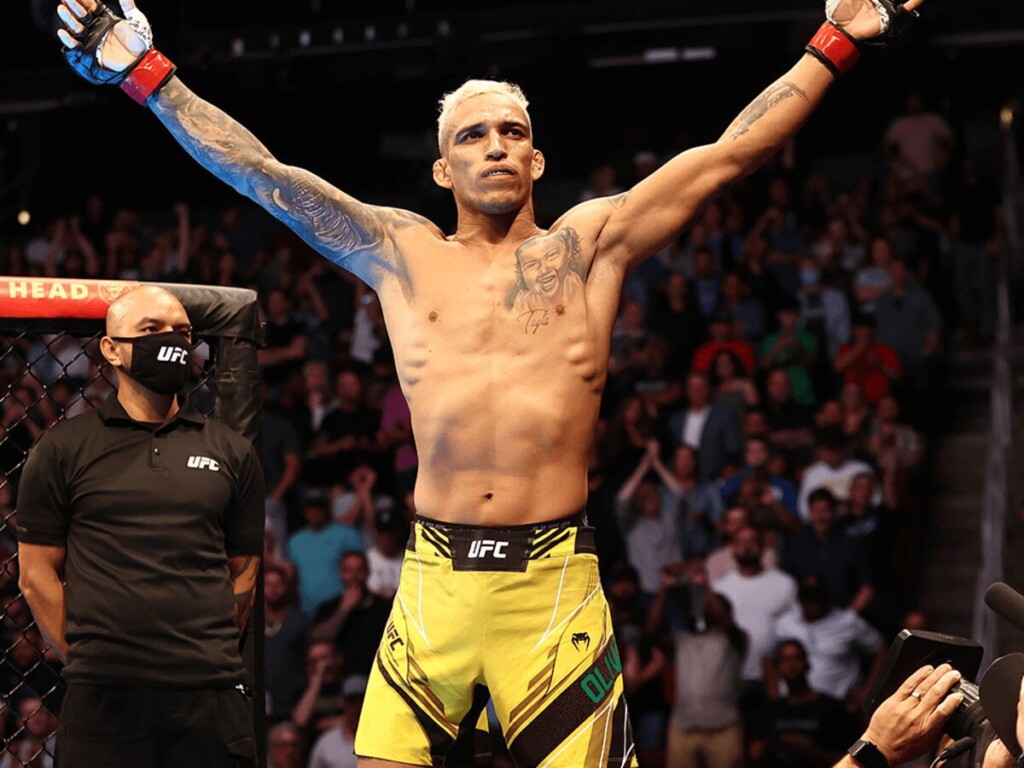 The last time he fought in Canada, he lost to Pettis via submission. Oliveira was winning the fight until Pettis submitted the Brazilian. He has not fought in Canada since 2016. He will return in front of a Canadian venue at UFC 289. Only time will tell if Oliveira can finally win a bout in Canada.
How many times did Charles Oliveira fight in Canada?
Charles Oliveira has fought four times.
How many victories does Charles Oliveria have in Canada?
Charles Oliveira has never won a bout in Canada.
Was Charles Oliveira finished in all his fights in Canada?
Yes, he lost all his bouts via stoppage.
In Case You Missed It!