Dustin Poirier got choked out by Charles Oliveira at the main event of UFC 269. It was Dustin's second chance at the undisputed title and he lost this by a rear-naked choke as well. Dustin worked really hard for this one, and he was really heartbroken after the loss.
Dustin had all the reasons to be rude with the champ that night but he decided to donate $20,000 to any of his Oliveira's choice of foundation that works towards the favelas of Brazil, all that in grace despite losing to the latter.
Recently, it was brought to notice by Oliveira in his interview with Sherdog that Poirier has not subscribed to the promise of the donation yet and the work is on presenting the transparency to Poirier about any local project that Oliveira is still thinking about choosing in Brazil.
However, Poirier wanted to let it be known to the fans around the world about the progress of the fulfillment of the promise and therefore let the fans know via Twitter, "For anyone asking about the $20k donation I promised, of course, I'm going to honour it! We have been in contact with Charles and his team. We are waiting for them to figure out what project they want it donated to."
Charles Oliveira is thankful to Dustin Poirier for staying true to his words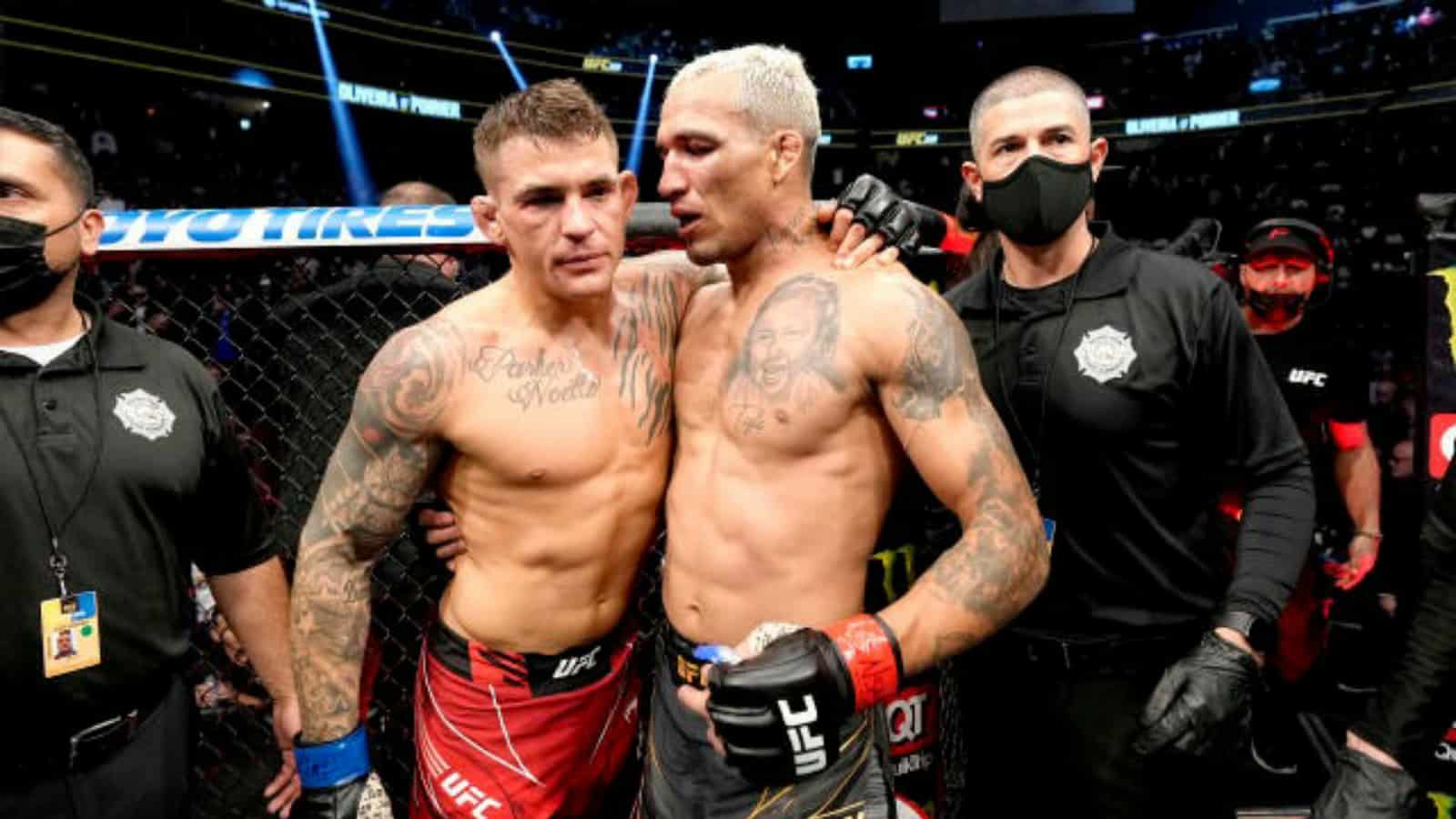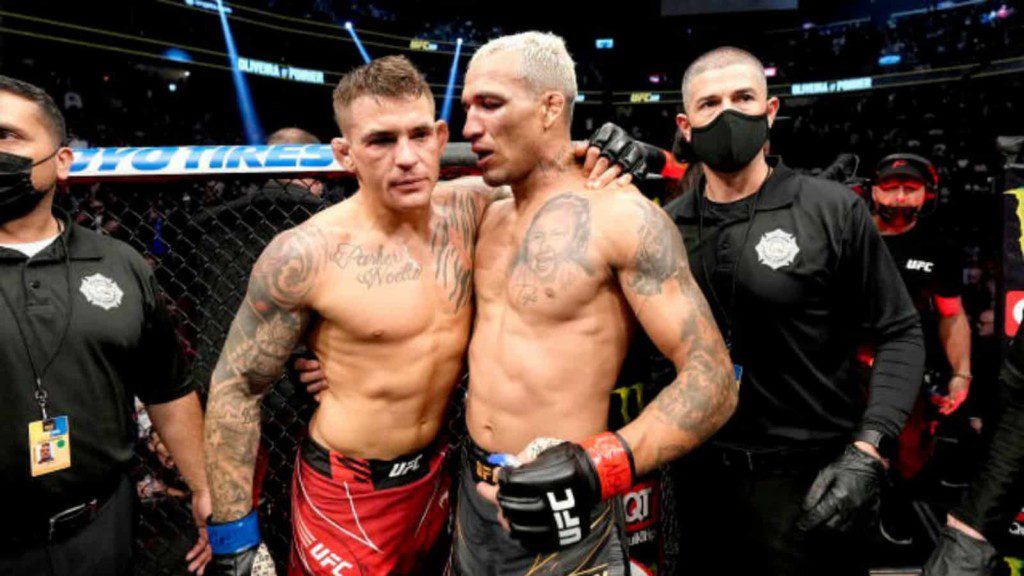 Oliveira received a word of confirmation from Dustin, and he took to social media to announce this. He wrote, "Hi! All good! The Diamond and I texted each other today to be in same page. Thanks Dustin Poirier More new to come…"
In a follow-up Tweet, he thanked Dustin for staying true to his words and called him a true champ. "Solid like a Diamond! Dustin is the ma'. A true champion in the life and in sports," Oliveira wrote.
Solid like a Diamond! Dustin is the ma'. A true champion in the life and in sports.

— Charles 'DoBronxs' Oliveira (@CharlesDoBronxs) January 5, 2022
Also read – "If I made it you can"- Charles Oliveira sends cheerful New Year's wishes to his fans ahead of an action packed 2022