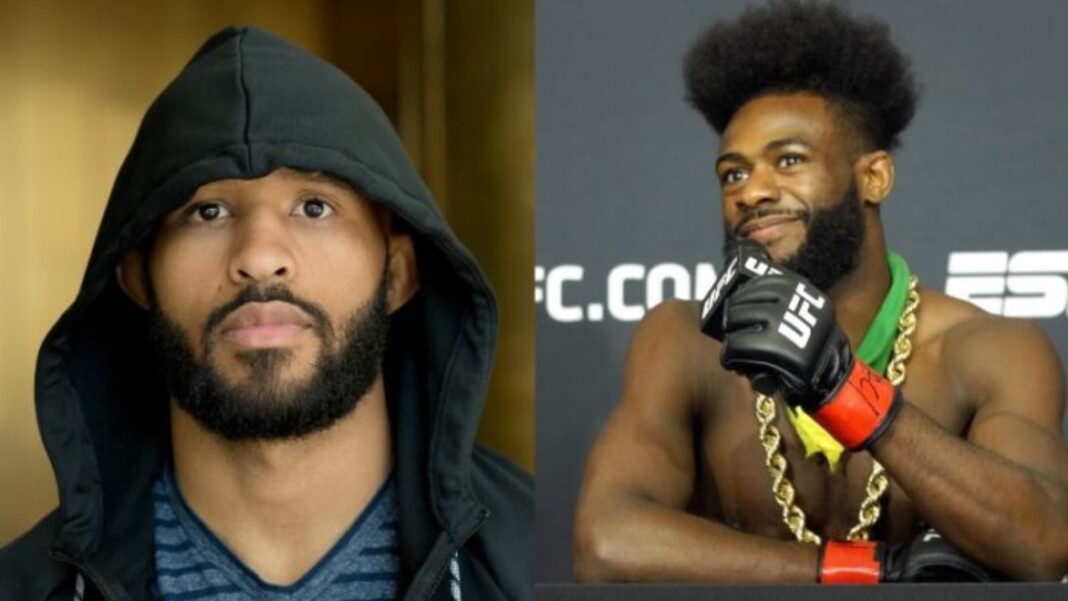 One Championship Fighter and UFC legend "Mighty Mouse" Demetrious Johnson had some direct yet useful critique-cum-advice for "Funk Master" Aljamain Sterling. This comes from Sterling's situation with him being the UFC bantamweight champion and under the circumstances, he was crowned for the same.
While Sterling is yet to fight anytime soon due to his recovery process associated with his neck surgery, Johnson is going to have a Muay Thai-cum-MMA bout with Muay Thai legend Rodtang Jitmuangnon on December 5 at ONE: X, Singapore. Demetrious Johnson is a former UFC flyweight champion with the most title defenses in UFC history i.e. 11. Irrespective of his recent KO loss to fellow ONE flyweight Adrian Moraes, Johnson is still considered one of the greatest mixed martial artists to ever walk on Earth.
Here's what Demetrious Johnson added to his claims and reacting to Aljamain Sterling's comments
Johnson's legacy makes his take on situations much more valuable and he is somewhat a calculated person in his assessments. So in an interview with "MMA Mania," Johnson first reacts to Aljamain Sterling's claims that he was knocked out because of karma, the initial act being that Johnson always vouched for a knee to a grounded opponent be legalized in UFC and months after he becomes the one to get knocked out by the same by Adrian Moraes under ONE's banner.
"I don't think it was karma," says Johnson. "I think if I hadn't said anything, to begin with, I think the same thing probably would have still happened. The biggest thing is I'm always very unbiased. I like Aljamain Sterling. I think he's a great athlete, a great fighter. When I sat there and watched the fight, I'm like- and he can probably vouch for this too- any wrestling coach when you get pinned or stacked or anything like that, they'll say, 'You shouldn't have been there in the first place.'"
Johnson is talking about the position in which Petr Yan illegally (under the UFC) knocked out Aljamain Sterling in the same fashion Johnson himself was knocked out legally (under ONE), a knee to your head/face when grounded.
"He [Sterling] said he was in a safe place," continues Johnson. "If I was coaching him I would tell him, 'Dog we don't rely on you to be there for a safe spot. You get back to your feet, you pull guard, you have a great grappling. Let's put ourselves somewhere else.'… All my talking comes from my coach. He always said that…If a person puts his hands on the ground and stops the momentum of the way the fight's going, that doesn't make sense to me."
This is a critical debate in the first place because though the promotions vary, there are still some unified rules that need to be revised and maybe the commissions that make knees to grounded opponents illegal, need some advisory for it, probably the professionals and qualified judges.
Also Read: UFC Vegas 39: James Krause comes to the rescue, offers himself as replacement 24 hours before the fight