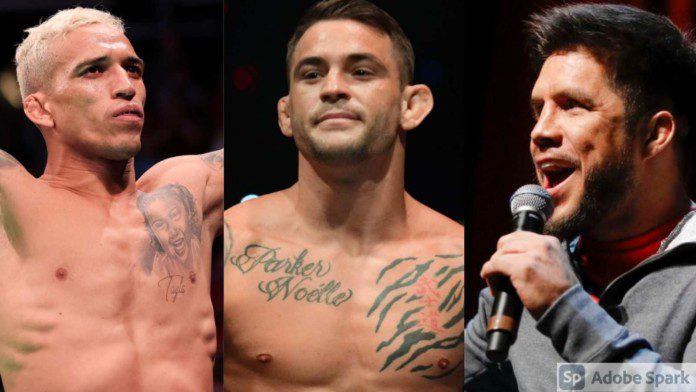 UFC Legend Henry Cejudo picks Dustin Poirier over Charles Oliveira in the upcoming UFC 269 showdown.
UFC is bringing their fans a stunning pay-per-view event to finish off the year 2021. UFC 269 takes place on December 12th at the T-Mobile Arena in Las Vegas, Nevada. The PPV blockbuster will be headlined by Dustin Poirier vs Charles Oliveira. The hype is going through the roof as we get close to seeing two of the best UFC fighters face each other in the octagon.
Henry Cejudo, the former flyweight champion and bantamweight in the UFC, could not help but chime in on this incredible fight on the latest episode of his show, "The Triple C & Schmo Show". The UFC legend believes this fight could be a very close one but he has the fighter from Louisiana taking the win this weekend.
"The further this fight goes, the more it is going to go towards Dustin Poirier," said Cejudo in the preview. Cejudo believes 'Do Bronx' has shown he has a breaking point to him when it comes to fighting in the deep waters, unlike Poirier who thrives on situations like those. "We saw that in some of his fights…we saw that against his fight with Michael Chandler where he wanted a way out."
Henry Cejudo wants Charles Oliveira to win against Dustin Poirier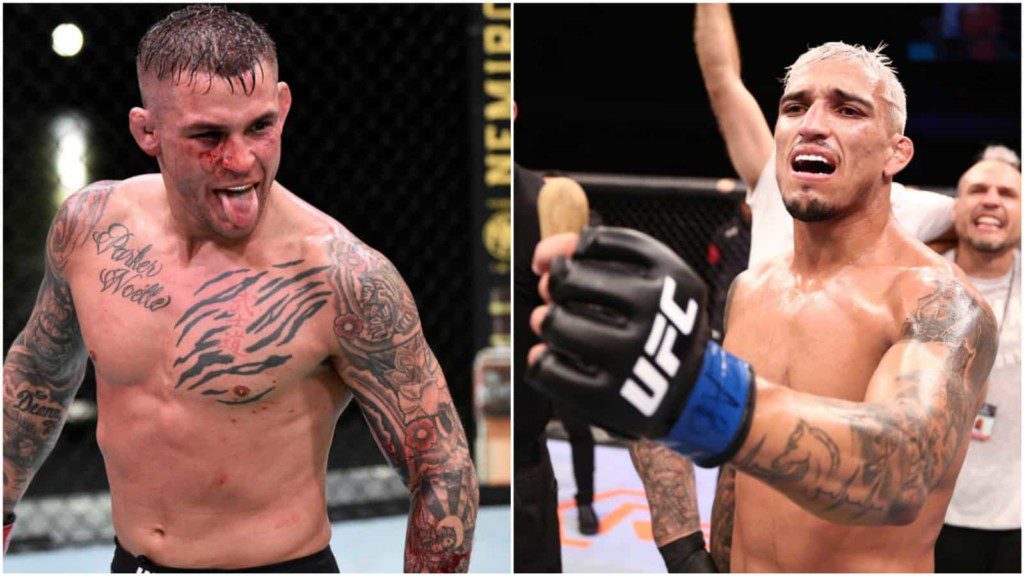 Even though, Henry believes Dustin has the edge over "Do Bronx", the former two-division champion is rooting for the Brazilian to make his first-ever title defense in the UFC lightweight division. "Even though I am a big fan, even though I am cheering for him…those are the things that give me the hiccups for me," said Cejudo on the Brazilian.
"I am cheering for him, I want him to win but I just believe that, man, Dustin Poirier has been more bulletproof. He has been through more wars and his threshold for going through pain is a lot higher," said Triple-C on Poirier's ability to take on wars. Henry believes the only possibility for Oliveira is to finish his opponent in the early rounds.
"The only reason I think Oliveira could win is if he knocks him out early. But the further this fight goes on, Poirier is going to strike." Cejudo is confident that we won't see Poirier risking to battle Charles on the ground. How do you think this fight plays out?
Also read "I have to defend the belt," Dustin Poirier picks a title defense over a move up to 170lbs