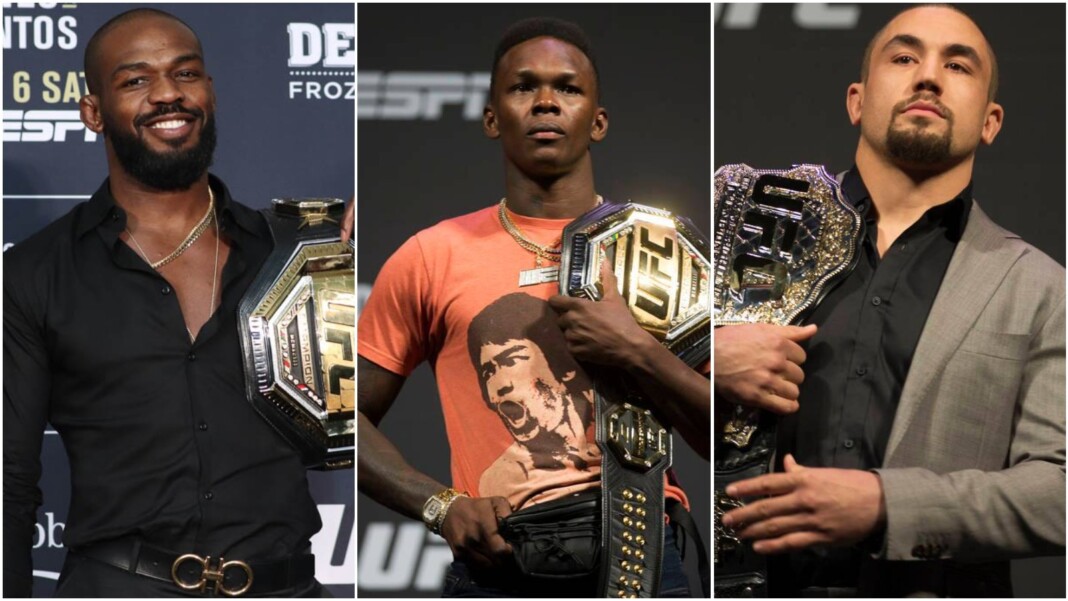 Israel Adesanya has been untouchable in the middleweight division. The Last Stylebender won the middleweight belt just one year into his UFC debut, after he defeated Robert Whittaker at UFC 243 in 2019. He has now 3 title defenses to his name, and has not been beaten in the middleweight division.
In the latest episode of MMA Hour featuring Ariel Helwani of MMA Fighting, Israel Adesanya sounded excited about lapping the UFC's middleweight division. Having cleaned out the middleweight division to the fullest (almost), Adesanya is set to take on Robert Whittaker in a rematch. The venue and date for the same are yet to be announced.
Adesanya also discussed a future fight with his nemesis Jon Jones. Although, he wasn't sure about the timeline he would be fighting the light-heavyweight GOAT, he did say that the fight was bound to happen in the future.
"Robert Whittaker's beating some tough guys" – Israel Adesanya
Adesanya was quoted as saying, "The idea of lapping the division is what excites me. I want to do that. It's not about Robert Whittaker. It's about overlapping everyone. But he's also been on a run. He's beating some tough guys."
About Jon Jones, he said, "I see the Jon Jones Fight 100 Percent. The song is not over yet. So stay tuned. We'll fight one day. I don't know where or how it's going to happen…Stay tuned."
Jon Jones' future itself looks uncertain as of now. He himself revealed a while ago that he wouldn't be competing until 2022. He is currently in the heavyweight division, after moving to the same back in August 2020. 'Bones' is expected to face Francis Ngannou, or probably even Ciryl Gane.
Adesanya, on the other hand, is coming off a victory against Marvin Vettori at UFC 263. Prior to that he aimed to become a two-division champion, but failed at the hands of Jan Blachowicz at UFC 259. Currently, two divisions separate Jones and Adesanya. However, the Nigerian has indeed said that he would face Jones someday. So, it is another fight waiting to happen.
Also Read: Who holds the record for most wins in UFC history?
Also Read: Ciryl Gane MMA Record: What is the French champion's mixed martial record?