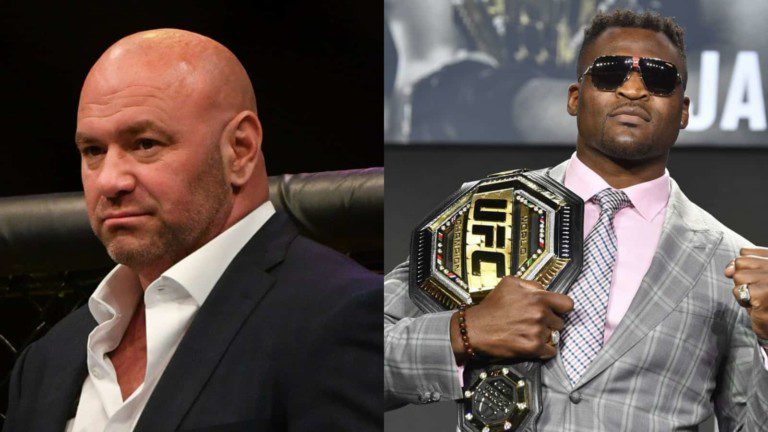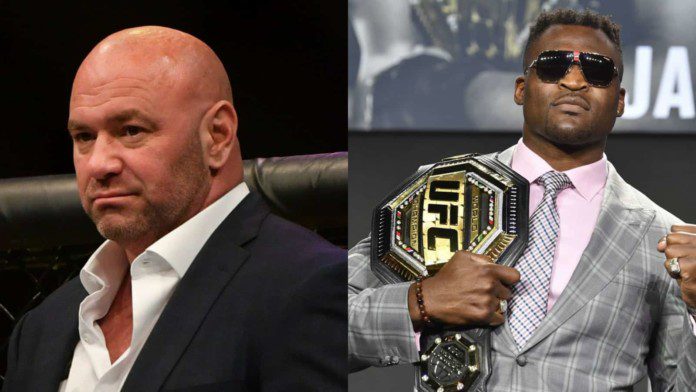 Francis Ngannou is the scariest man on the planet right now. The UFC heavyweight champion is however in a very tricky situation with his promotion. Disputes over paychecks and freedom in his contract are pushing Ngannou to contemplate staying in the UFC. The fighter is already making moves to fight in a mega boxing match against the heavyweight champion, Tyson Fury.
Both Fury and Ngannou have been going back and forth for quite some time now. The UFC champion has openly expressed his interest in fighting the Gypsy King. Fury too has said he would want to take on Ngannou in Las Vegas and make it the biggest fight in history.
Related – Francis Ngannou wouldn't fight under the current deal, wants boxing fights to be added to his contract to fight Tyson Fury
Joe Rogan came in support of Ngannou, and he wants him to earn a big chunk of money. "Part of me wants to see him box. I don't want to see him box because I don't love to see him fight in MMA," said Joe on his podcast. "I want to see him because I want to see him get a giant chunk of money. Like Conor McGregor-Floyd Mayweather type of money. When Conor McGregor fought Floyd Mayweather, he made $100 million dollars."
"Deontay Wilder had that one-punch power too"- Dana White predicts the outcome of Francis Ngannou vs Tyson Fury
UFC president, Dana White talked about the prospect of Ngannou competing in a boxing match. He believes it's a terrible idea. In an interview with Barstool Sports, he said, "It's a really bad idea for Francis – a really bad idea."
The interviewer compared Fury to former boxing heavyweight champion, Deontay Wilder. Wilder is coming off from two back to back losses against Fury, and Dana believes fighting Fury would be too much for Ngannou, especially considering, he's never been in an actual boxing match before, "So did Deontay Wilder, he had that one-punch power, too," Dana concluded.
Also read – "It's all about this," Francis Ngannou reveals shocking details of current UFC contract, prioritizes boxing clause for future deals in 2022