Francis Ngannou and the UFC have not been on the best of terms. Both the parties have given each other hard times recently. Ngannou has clearly stated that he would not fight under his current deal anymore, he would not fight for six-figure paydays. Ngannou has also shown interest in boxing Tyson Fury under the UFC umbrella. Ngannou wants a new UFC deal where he could be able to box Tyson Fury.
Ngannou in an interview with ESPN's Brett Okamoto, when asked if he would fight under his new UFC contract again, said, "No, I would not fight for five-six hundred thousand anymore. I mean it's over, I just did this, I took this fight just for personal reasons and because I want to make sure that regardless, even it's unfair, I've been wrongly treated I can make my case of saying I've accomplished the eight-fight"
The best scenario according to Francis would be for the UFC to promote the Fury fight. He wants to fight for the UFC but he is also interested in doing boxing matches and getting bigger cheques.
Watch the full interview here:
"I think of the clash of the titans, Fury vs Ngannou", Tyson Fury has a message for Francis Ngannou, UFC, ESPN, and Top Rank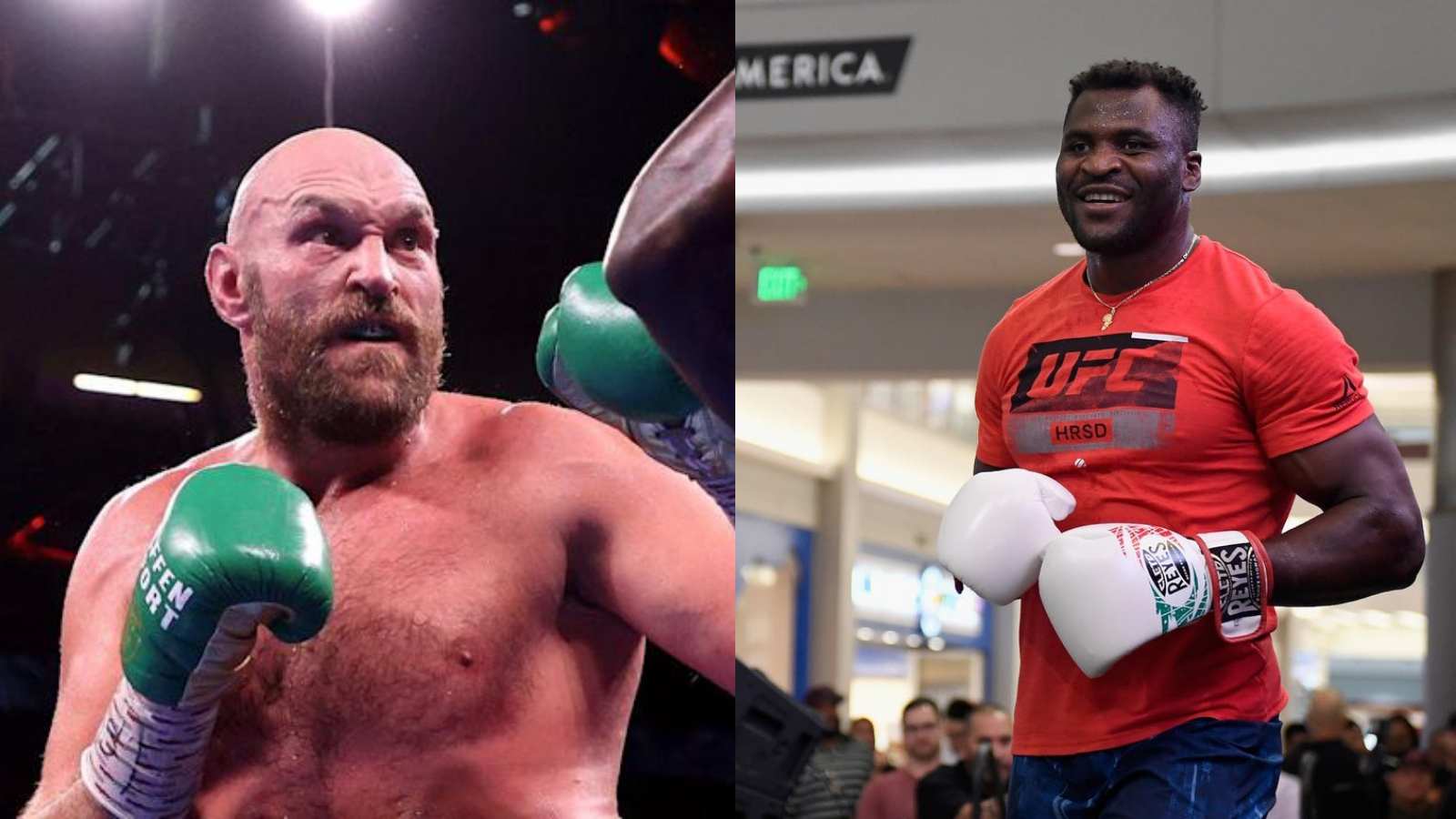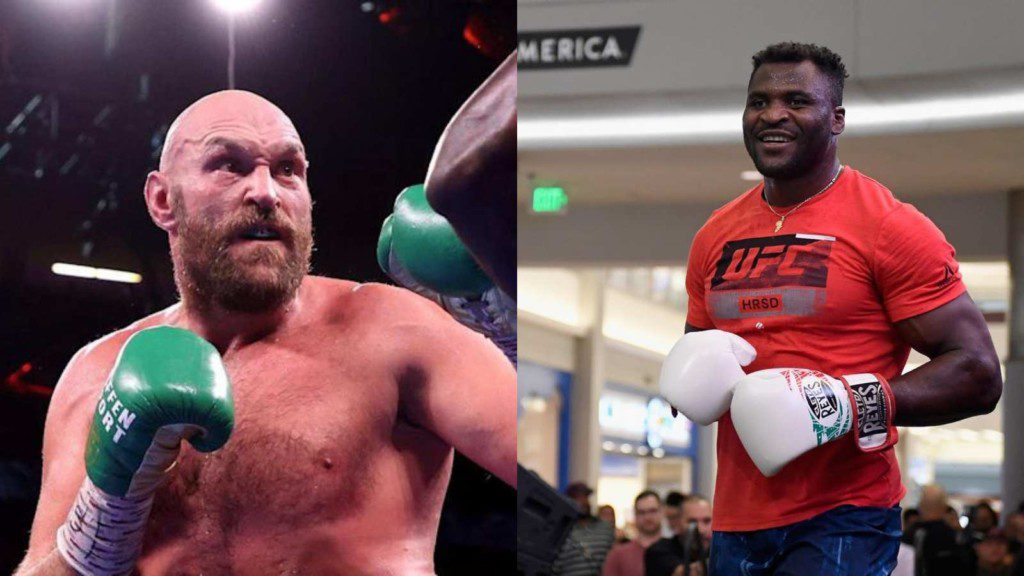 Fury and Ngannou both have shown interest in fighting each other be it a boxing match or some special setup with boxing rules MMA gloves. Both these are the absolute best in their respective sport and a fight between them could break all the PPVs records. Fury has always shown interest in big challenges and has never shied away from doing things out of the box. Fury even fought in WWE with Braun Strowman for that matter.
Fury and Ngannou in an MMA fight in the UFC would be still unrealistic. Fury has no prior MMA experience, though Ngannou is primarily a striker, the leg kicks, the takedowns and the grappling would be too much of a task for Fury. Ngannou on the other hand has always shown interest in boxing. Before starting MMA, Ngannou wanted to be a boxer, and the power he has always given him a big chance against anyone.
Let's see if Ngannou can get his contract negotiation done in the way he wants and if he does, we would see the clash of the Titans: Tyson Fury the Gypsy King, the best, and the biggest boxer vs Francis Ngannou the Predator, the scariest, and the hardest hitting UFC heavyweight champion of the world.
Also Read – "Clash of the Titans," Tyson Fury pitches idea for potential Francis Ngannou fight