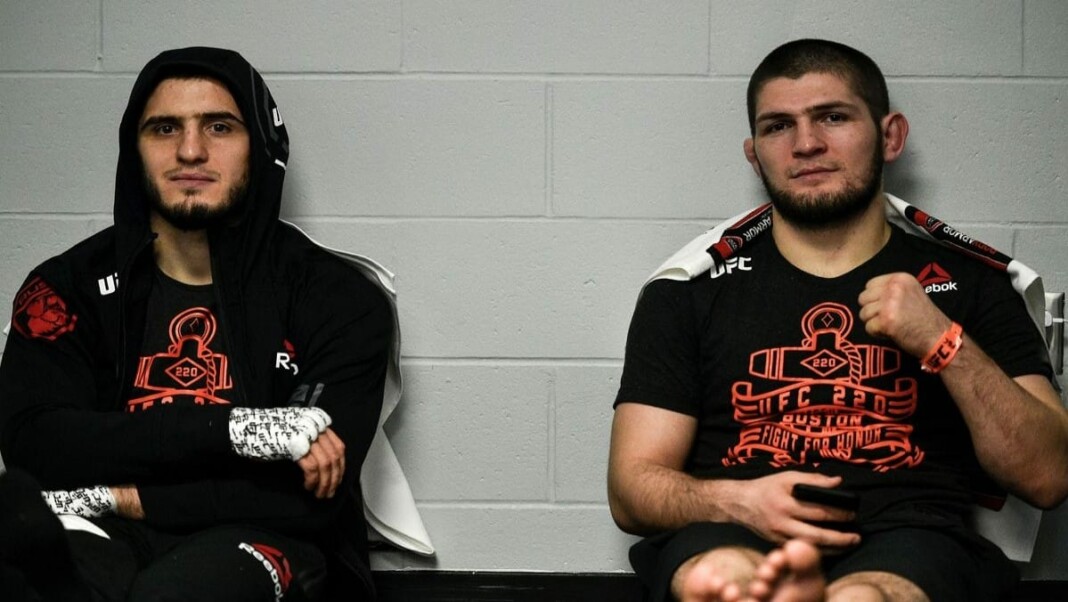 Khabib Nurmagomedov revealed yesterday if he might come back from retirement if his teammate Islam Makhachev fails in his quest to become the lightweight champion.
Yesterday in the press conference of EAGLE FC, Khabib Nurmagomedov was drilled with questions by the reporters present there. The former UFC lightweight champion was asked if he would make a return and the Eagle had a very direct answer. Khabib and Islam have been friends and teammates for a long time. The two trained under the same academy and competed for side by side.
Even after retirement, Khabib has continued to train with him and help in his pursuit of gold. The Dagestanis have been determined to get another gold for their team. Khabib has been seen on the sidelines when Makhachev has fought inside the octagon. When asked if he will come back from retirement if Islam fails the champion said he won't. "Thank you so much. Firsthand? Well, it looks like I have already let everybody know what's up. Did you watch my last fight? That was firsthand, wasn't it? I don't think anything will change. Islam Makhachev has his own way. I have mine," said Khabib.
Khabib Nurmagomedov says Islam Makhachev has his own way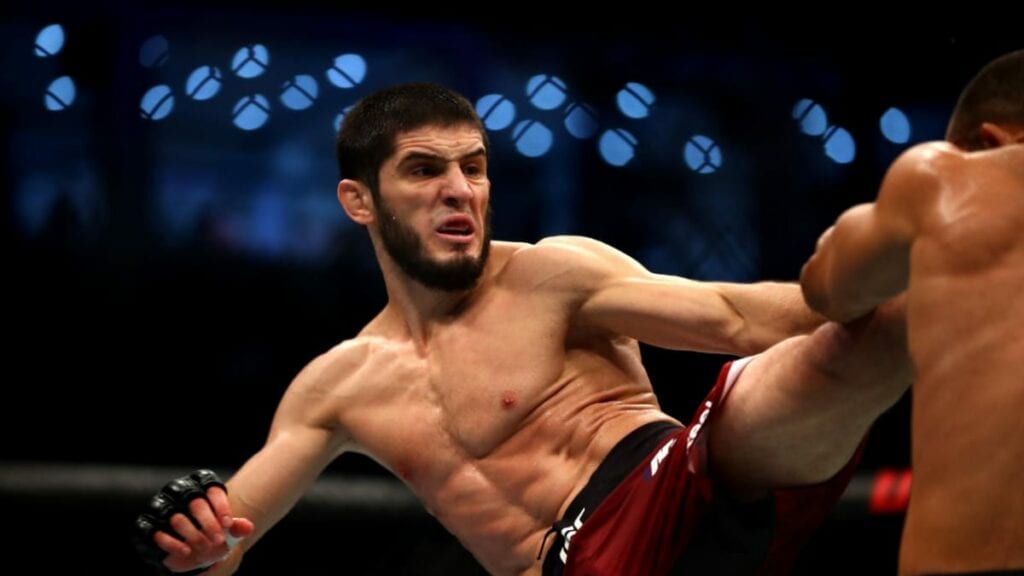 "If Islam fails, he is capable of taking care of himself. But we will be next to him – to help and never let him fail. As for myself, I don't have any desire to come back. And I don't think I ever will. Thank you. I hope you've heard me," said Khabib on Makhachev. The Dagestani has a lot of belief in his team mate and also has said he will never come back to fight in the octagon.
Islam Makhachev is scheduled to fight Thiago Moises at UFC on ESPN 26. Islam has had a frustrating time with the matchmakers and the organization as he is denied a chance to fight top ranked fighters. Islam is coming off a win against Drew Dober at UFC 259 in March 2021. He has called out a lot of top ranked lightweights but he has not been fortunate enough to get a matchup with them.
Also read: Has Conor McGregor ever been knocked out in a fight?