Joe Rogan, despite showering praise on the footballing wizard, Lionel Messi, the popular podcast/UFC commentator has found himself on the receiving end of trolls.
Fans seem to not appreciate Joe Rogan, who is 5 ft 7 in tall call footballing legend Lionel Messi a "short guy". In one of the podcast episodes, Rogan talks to Tom Segura, a fellow comedian about former FC Barcelona player, Leo Messi and is astounded by the player's brilliance on the football field. The UFC commentator is not the biggest football/soccer fan but has brought up the sport multiple times on his top podcast.
"What's that little dude's name? Messi? Lionel? He's adorable," said Rogan about a footballer that is considered a phenom. Football/soccer fans might have taken offense to the UFC commentator using the words "adorable" to describe someone who has been dominating a sport for over a decade. But the clip clearly shows that Rogan comes from a good place when talking about the Argentinian footballer.
"He's…this technical wizard, improvisational wizard. It's like what he's able to do with that ball is just f**king astounding. You have to be so much better than people to do something like that," said Rogan on his podcast. Instagram page "Casinobulister" upload the audio of Joe Rogan praising Messi and the fans did not take the "little guy" comment lightly.
Read more: "Least talented sport on Earth," When UFC supremo Dana White made some OUTLANDISH OBSERVATIONS about football
Fans react to Joe Rogan praising Lionel Messi on his podcast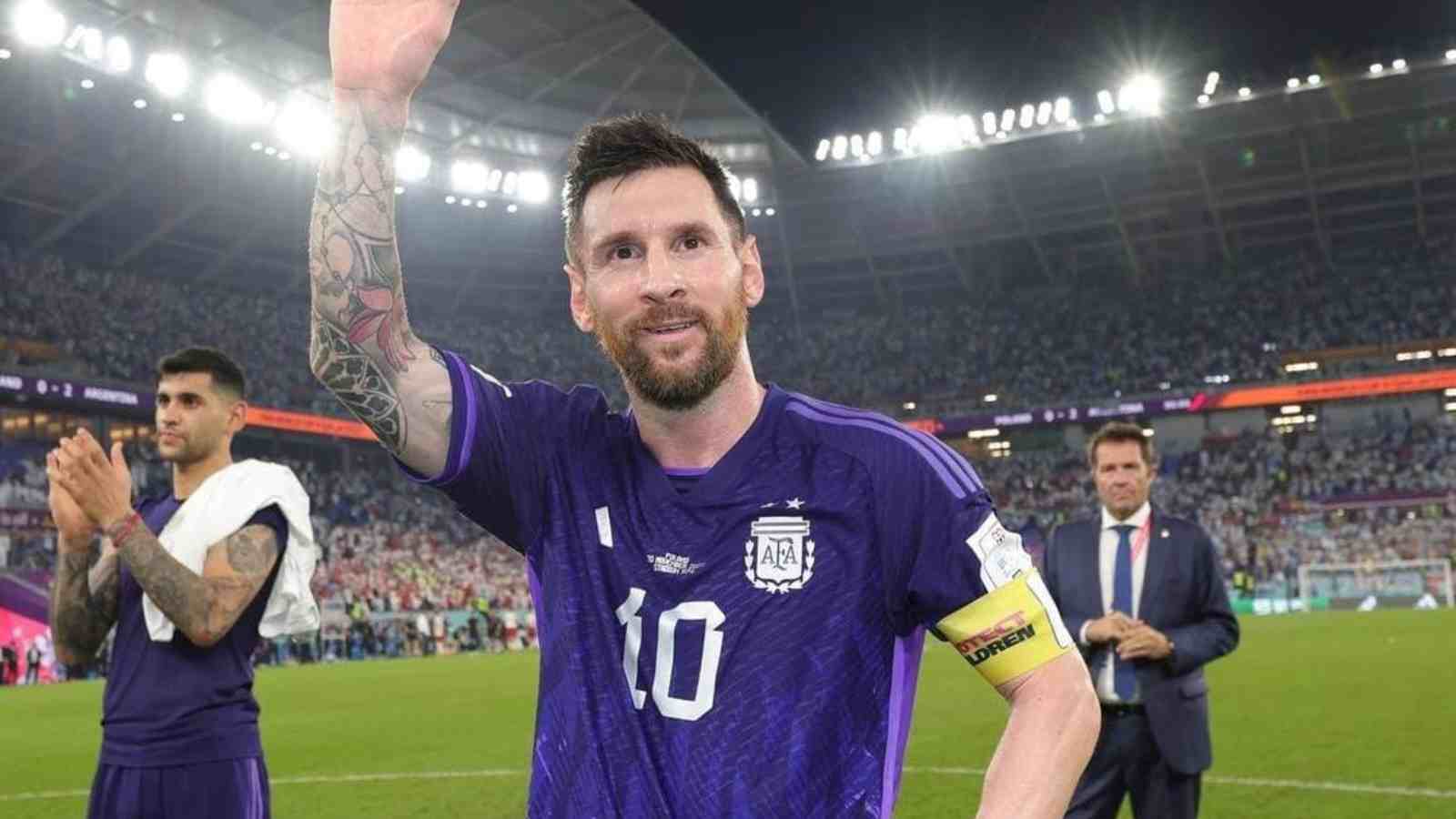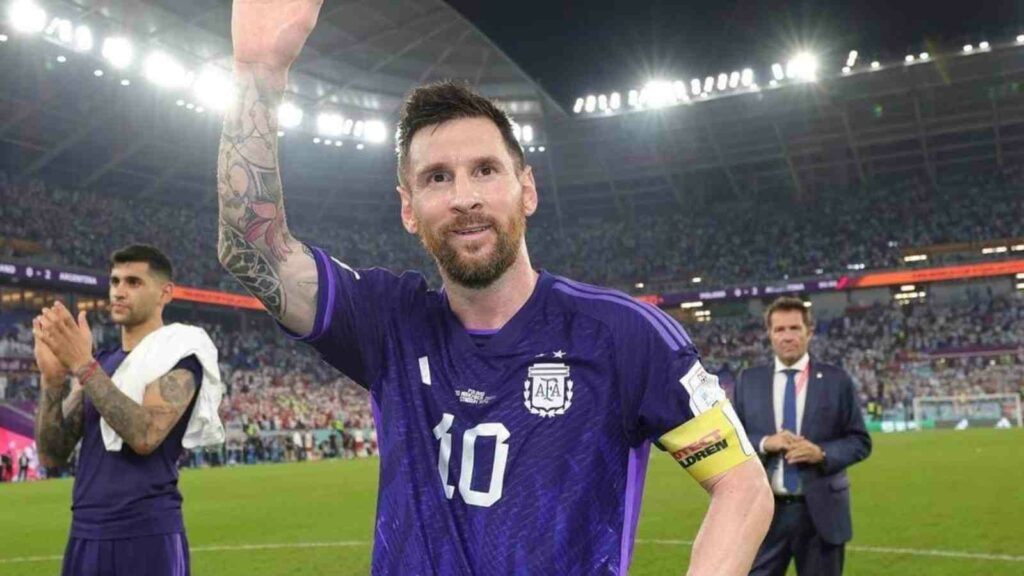 Joe Rogan is 1.72 meters in height while the Argentinian footballing legend is 1.69 meters. Fans find it amusing that Rogan, who is barely taller than Lionel Messi would refer to the footballer as "little guy". However, in Rogan's defense, the MMA connoisseur probably referred to Messi as a short person given several footballers often tower over the former FC Barcelona player. The Instagram comments section however did not think twice before trolling Rogan.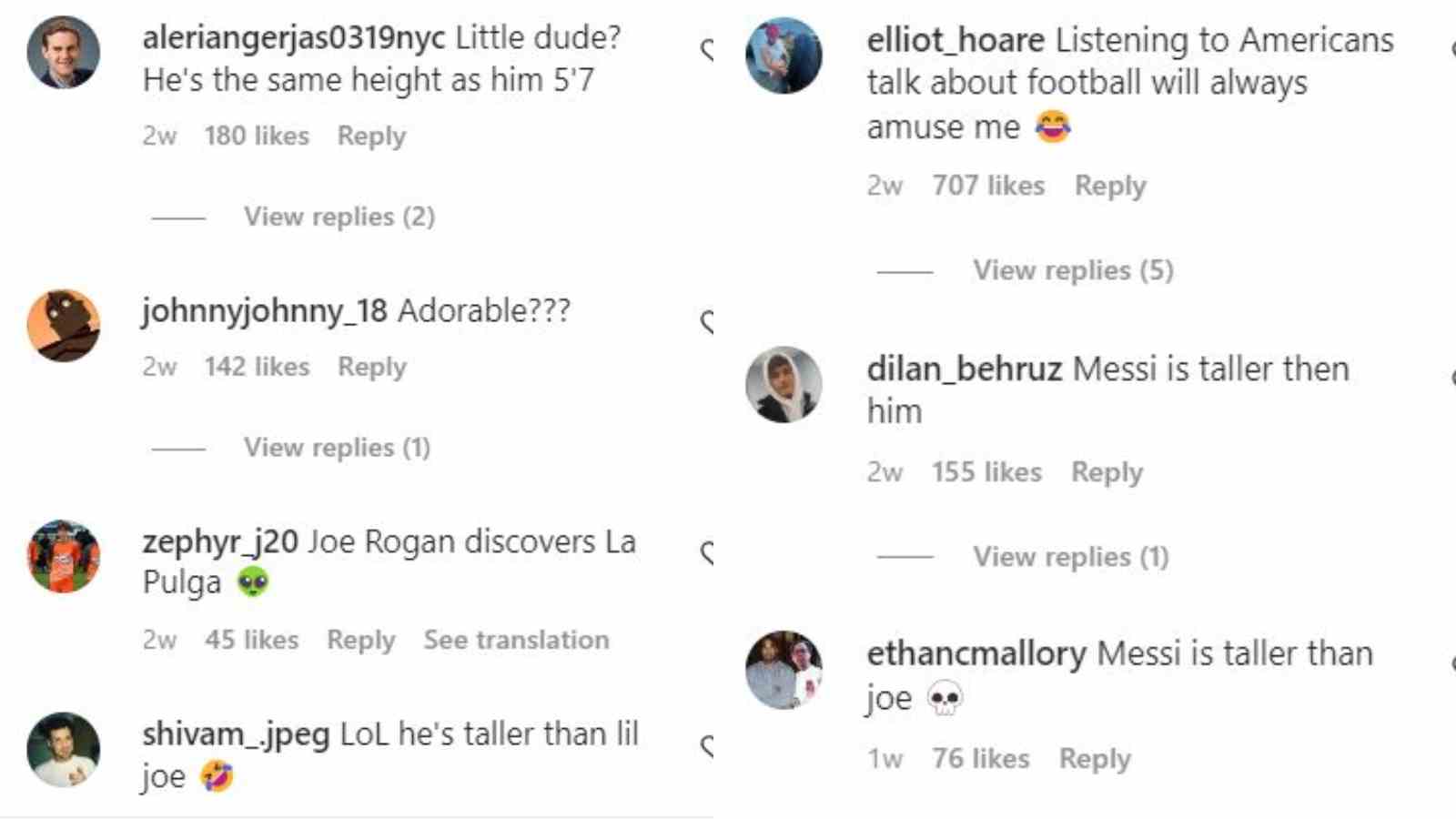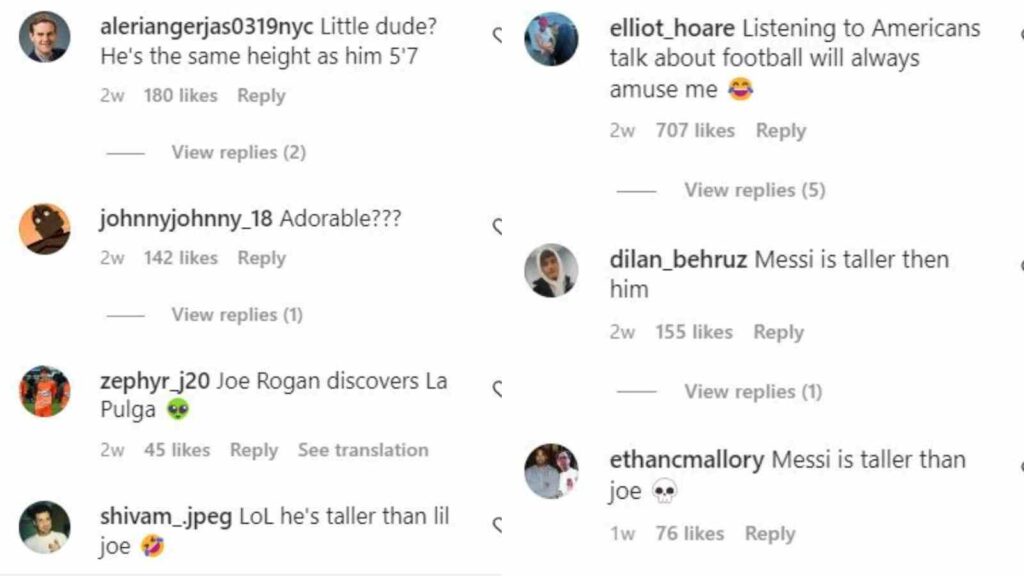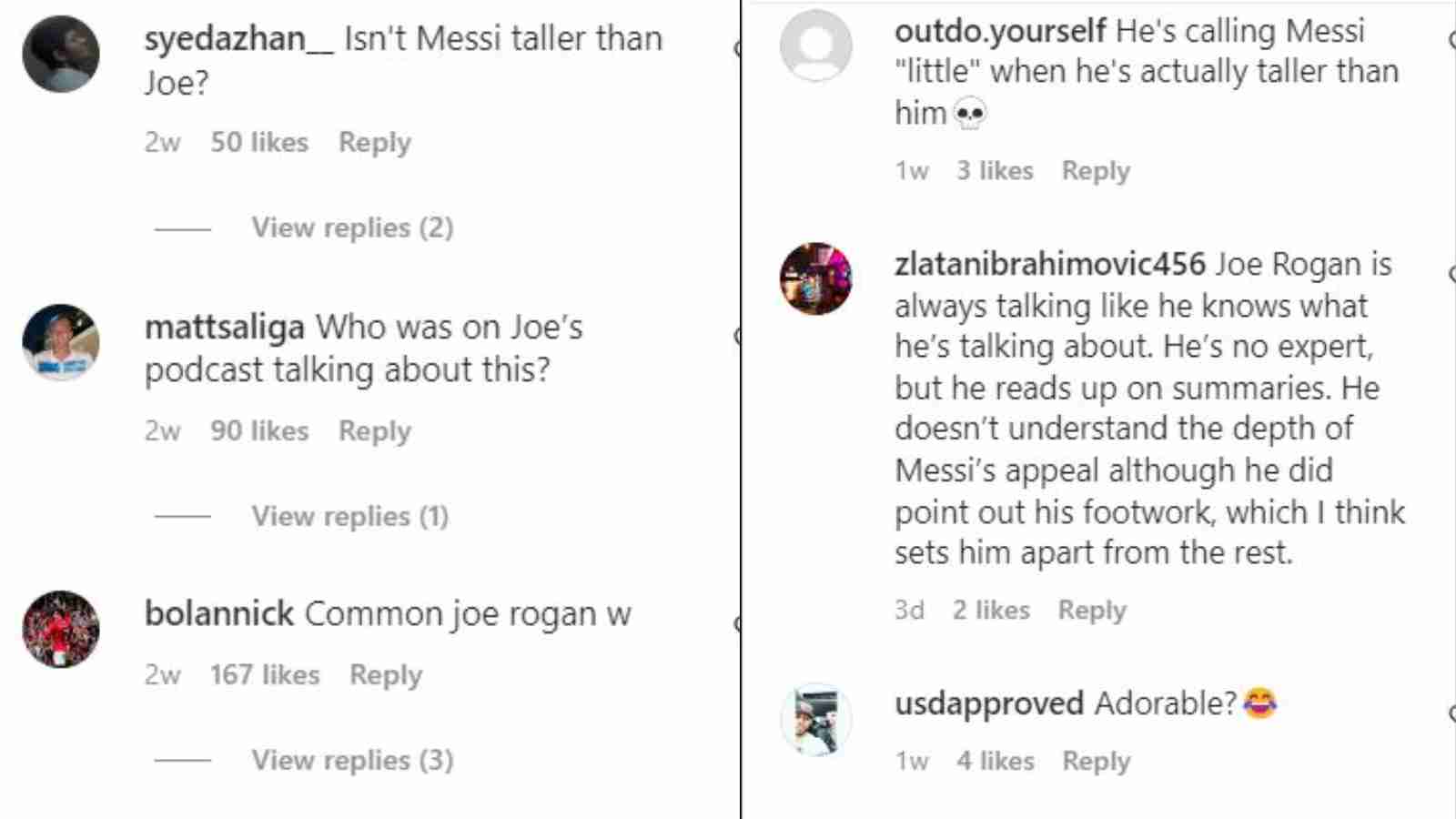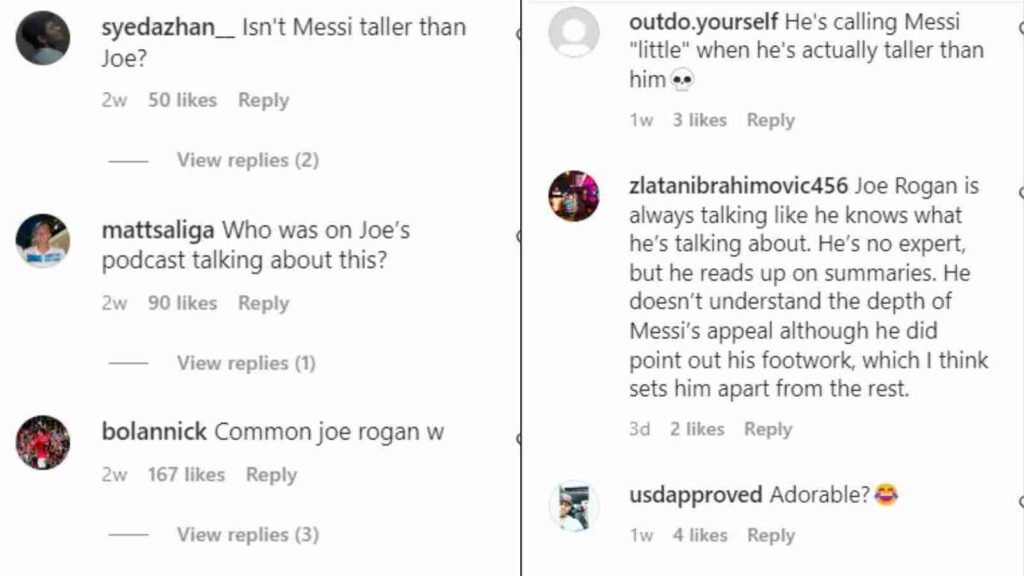 Also read: Joe Rogan is flabbergasted by the massive viewership for India-Pakistan cricket matches and Virat Kohli's following
This is not the first time, however, that Rogan has praised Lionel Messi. One of Rogan's friends and guests on the podcast, Lex Fridman has showered a lot of praise on the footballer while the host was in awe of the Argentinian's abilities. Rogan is slowly turning into a "soccer" fan. The UFC commentator shared his experience watching a game live in the United States of America and was in love with the atmosphere.
"I had my first professional soccer experience last night watching @austinfc play Orlando and I fucking loved it," Rogan had to say about his first-time watching a professional game live in a stadium. Rogan, who now lives in Texas was able to watch the Austin FC at the Q2 Stadium in North Austin, Texas.
Also read: 'Says the bloke involved in assault charge' – Fans hilariously point out irony as Jorge Masvidal tries to stop a backstage fight