Early last month, the MMA world was left halted in its tracks by the tragic and untimely passing of one of its own, Anthony "Rumble" Johnson.
Having kept the exact nature of his illness private, the former UFC title challenger had been battling non-Hodgkin's lymphoma and hemophagocytic lymphohistiocytosis for an extended period, which lead to organ failure, and his eventual demise. As is the case with the MMA community, it usually bands together in times of crisis and grief, and it did just that, hearing about "Rumble" Johnson's untimely passing.
Anthony Johnson was a knockout artist, but first, he was a friend. Training out of Sanford MMA, many of his fellow MMA practitioners continue to testify to him being a first-grade human, and also an amazing fighter. The most recent testimony comes by way of Michael Johnson, who was a fellow Sanford trainee. After his win over Marc Diakiese, the American took the mic at the post-fight media scrum and honored his late friend.
He said, "I love him, bro, I still love him… teammates, you have brothers, good friend, roommates with him. I had to go out there and win for him. To see a guy lose his life at 38, going through the things he went through over the last year, it was just hard to watch… he didn't deserve that."
Related- Former UFC title challenger Anthony Johnson passes away at the age of 38
Michael Johnson has had a more or less hit-and-miss career in the UFC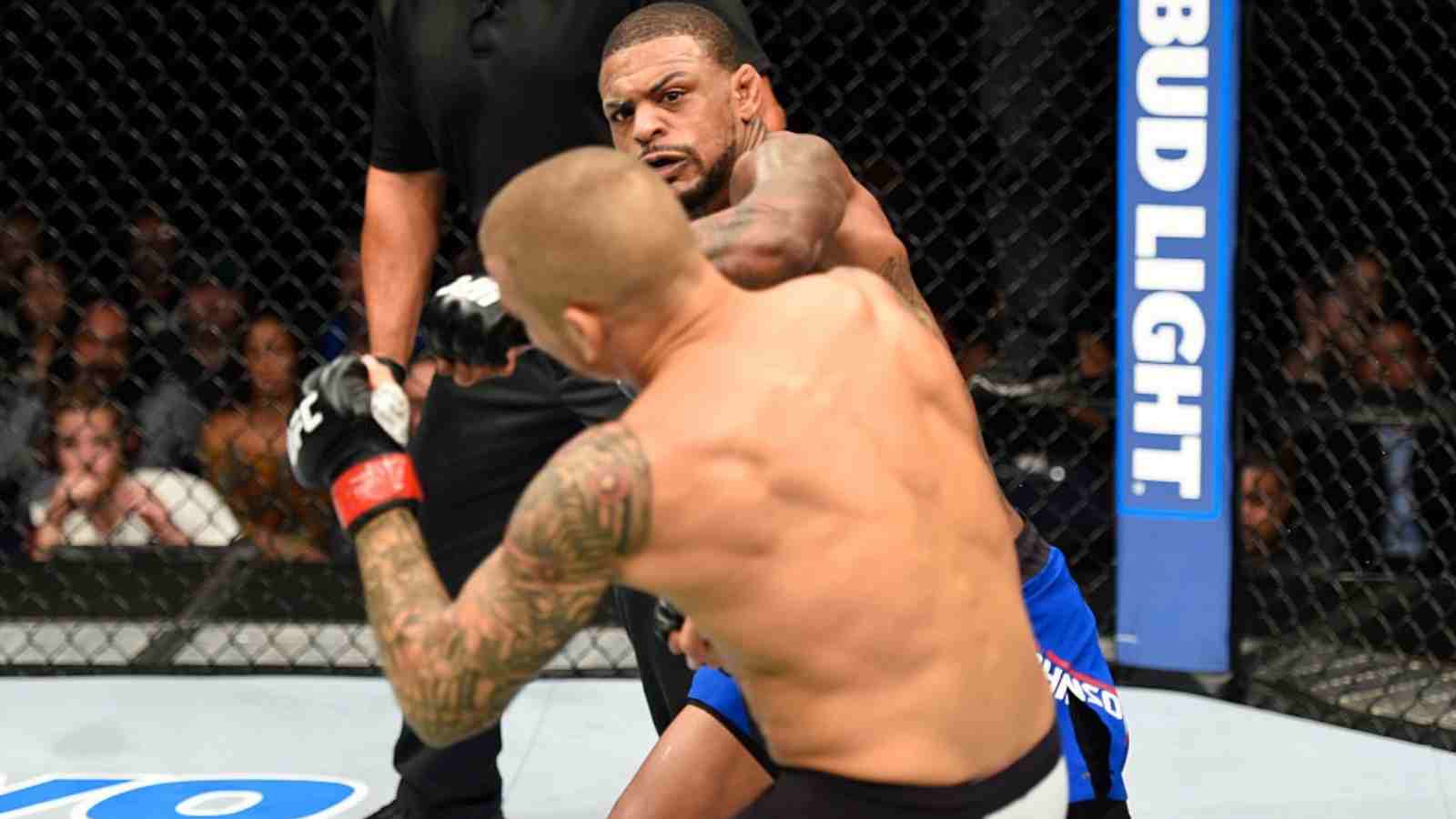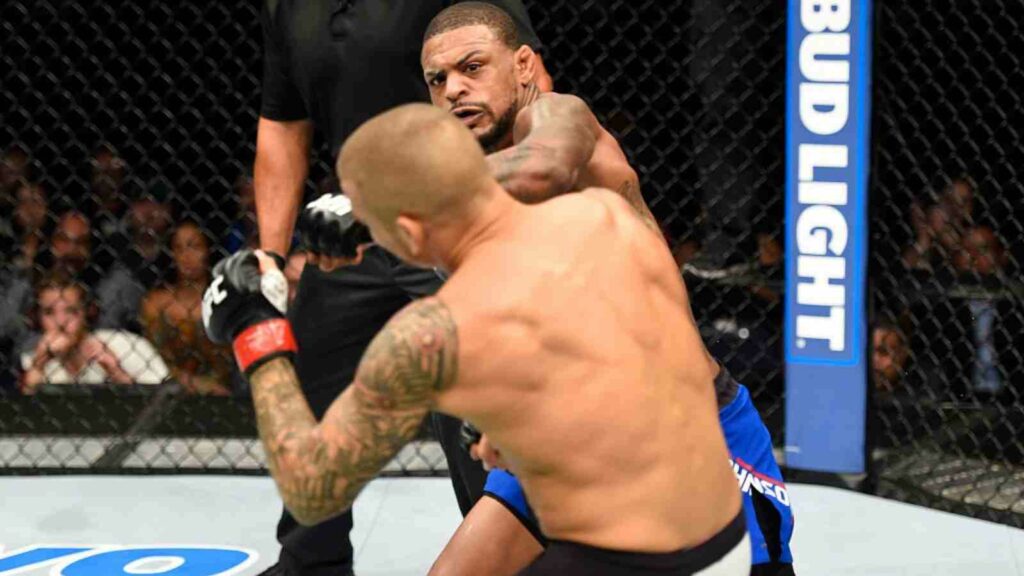 Most fans will be familiar with the famous meme about Michael Johnson – one that basically says that Michael Johnson has the ability to beat the top competition on his night, but when it is not his fight, which it has been frequently throughout his career, he falls prey to fighters who are not even level with him in ability.
One look at his resume serves the purpose of this inquiry well – "The Menace" has been able to defeat future lightweight Hall of Famers Edson Barboza and Dustin Poirier but come up short against fighters like Jamie Mullarkey and Steven Ray, who while being excellent fighters themselves, have never reached the top of the food chain.
Also Read- "Paid for my medical work," Will Brooks reveals how Clay Guida aided him in becoming a professional fighter
However, Johnson will always be remembered for his adrenaline-inducing performances – case in point, the KO of Dustin Poirier and also the energetic display against Justin Gaethje, which he eventually lost. At 36, it feels like the curtain on "The Menace's" career is fast approaching – hence, it only makes sense for him to take the most fun match-ups for himself.
Also Read-When is multi-millionaire UFC superstar Conor McGregor's next fight?