In the time when Conor McGregor is seen as the villain, prominent MMA reporter Ariel Helwani takes the time to share a very special memory with the Irishman that will melt your heart.
Conor McGregor is undeniably the biggest star in the history of mixed martial arts. The Irish superstar has taken the sport to a level that has never been reached before and is one of the main reasons for the success of the MMA promotion, UFC. Ariel Helwani is also one of the most prominent figures in mixed martial arts history for being a very controversial reporter.
Ariel was one of the main reporters during UFC events and now is completely banned from them. The reporter recalls a time when he was not associated with the Ultimate Fighting Championship and managed to get an interview with the Notorious One right before one of the most historic combat sports events of all time. Helwani is more than grateful to the Irishman for taking the time to sit down for an interview ahead of the Floyd Mayweather fight.
Helwani took to Instagram to share this special story about Conor. Helwani typed out a long emotional message. "Quick story on this interview with The Notorious One that happened five years ago today(!) in Las Vegas," wrote Helwani reminding us of the time of the interview.
Related "My heart beat out my throat," Ariel Helwani shares a surprising memory of presenting alongside UFC commentary team
Ariel Helwani posts a clip from the special Conor McGregor interview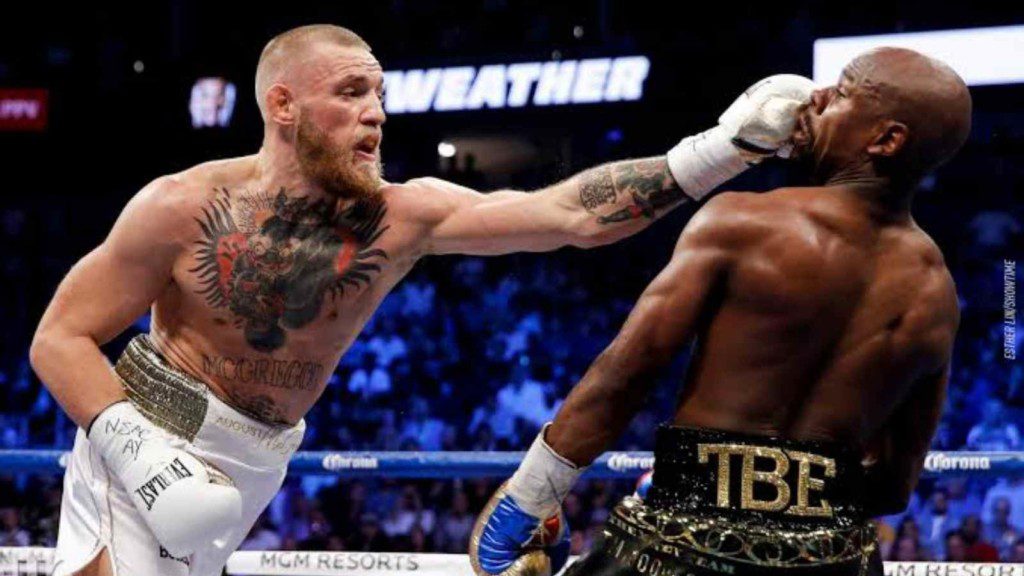 Helwani posted a very long caption about how he was not allowed to get an interview with The Notorious One because he was not someone who was "partners" with the Irishman back then. Helwani explains partners meant the promotions or companies that Conor was linked or signed to, i.e, UFC, SHOWTIME, ESPN,….etc.
Also read "Perfect comeback"- Michael Bisping thinks Conor McGregor should make his comeback in a boxing fight versus Floyd Mayweather
"I obviously tried to get a sit-down with McGregor the next day. I was told at the media day that he was only doing interviews with 'partners'," said Helwani in his caption. "I stuck around until the very end, hoping we can sneak one in. YOLO, right?" continued the reporter. "McGregor saw me in between interviews and said, right away, something along the lines of, "I'm talking to Ariel, too." That was it. No pushback. No questions," Helwani reveals how the Irishman specifically asked for Ariel.
Helwani, to this day, is very thankful for Conor and his influence on the sport. Conor truly has been a journalist-friendly fighter with the number of headlines he generates. Ariel has also gotten the best out of the Irishman on many occasions.
Also read UFC President Dana White will NEVER do this alongside Dwayne The Rock Johnson