Chris Curtis will face Nassourdine Imavov at UFC 289 in Canada. Both fighters gather high-level striking skills, and fight fans do not know how to predict the fight's result. Nevertheless, fight fans have shown interest in the preliminary card fighters. However, Chris Curtis grabs headline attention with an encounter with some fans.
Recently, Chris Curtis lost to Kelvin Gastelum in a middleweight bout. The same thing happened to Imavov when he faced Sean Strickland. The Saturday night fight is vital for both fighters to get back on track. Curtis desires to compete for the title, but he needs more wins to climb the rankings of the middleweight division.
Chris has a close friendship with Strickland. He appeared on the debut episode of Strickland's podcast. During an interview with Helen Yee, Chris talked about losing to Gastelum. Curtis said, "I know he won't do it. Fat f**k is probably running around eating Twinkies and tacos right now. Honestly, I'd love to run it back. He's not gonna do it, I know he won't do it. So at this point, it's kind of up to the UFC."
The Twitter family literally bashed him for complaining about Kelvin Gastelum's victory. But in just two months, Chris is again ready to face the new challenge. Curtis's decision to fight again in two months hinted at his insane work rate as an athlete. He has two losses in his UFC record. But before meeting his opponent in the cage, Curtis met one of his critics or trolls during one of the restaurant visits.
Related: "Cries like this after every loss" – Fans cringe at 'pathetic loser' Chris Curtis after uncalled diss towards Kelvin Gastelum
Chris Curtis met one of his Twitter trolls in a random encounter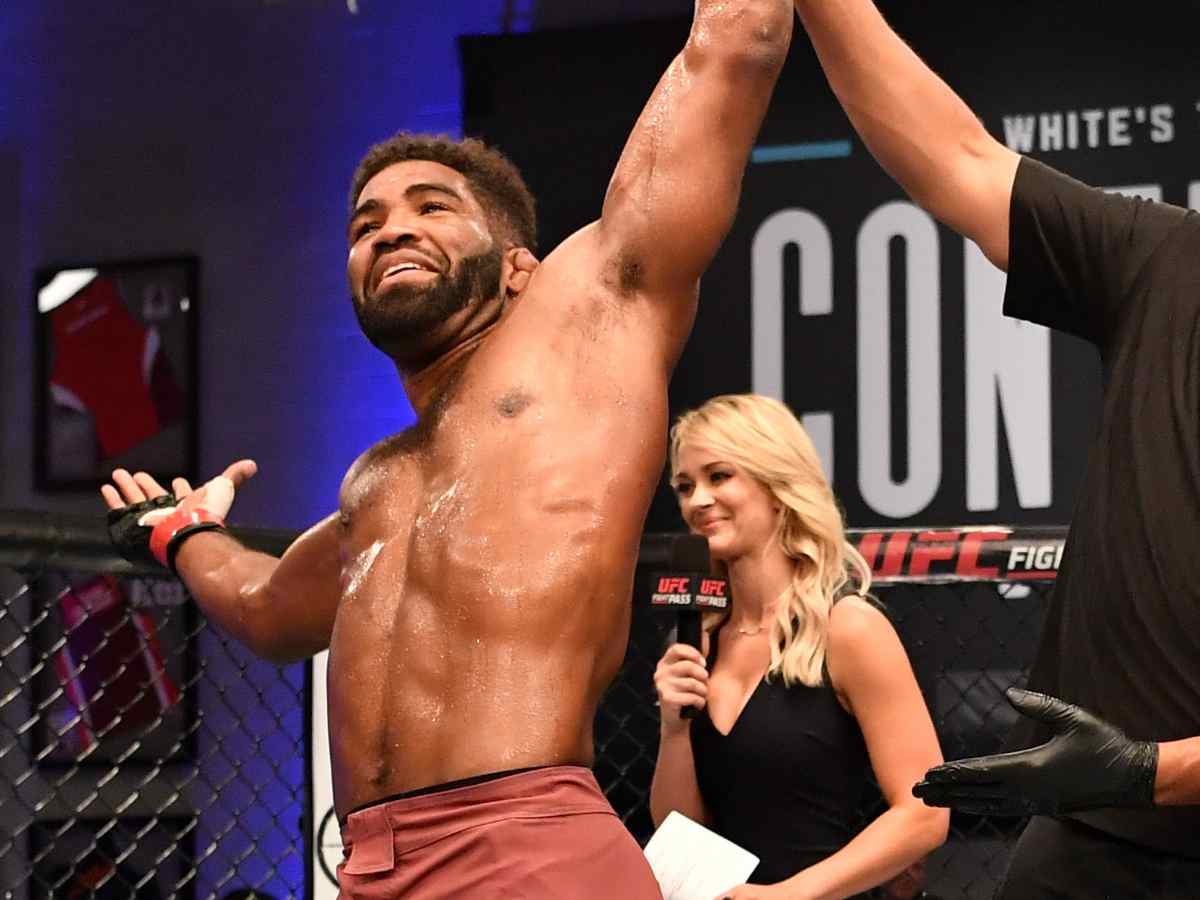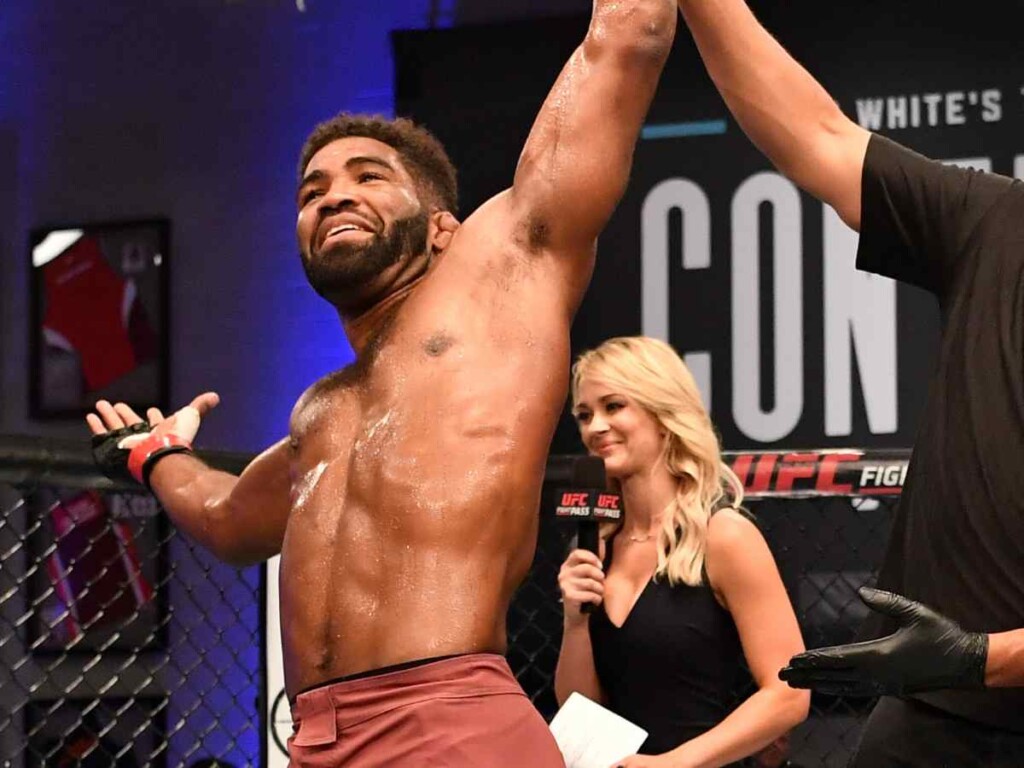 Curtis was hanging out in one of the restaurants when he found his online trolls. Chris did not reveal their username or identity, but they had a funny encounter where both burst into laughter. It was a rare moment where a UFC fighter interacted with one of his trolls in real life. Later, 'The Action Man" posted the whole clip on his Twitter handle.
Christopher Alan Curtis captioned the tweet with, "Not every day, you get to run into one of your Twitter trolls. Lol, they never keep the same energy. But it's fine. I love you guys, too. Man I love[Canada Flag]."
Curtis heavily depends on his heavy boxing skills. He relies heavily on the southpaw stance to trouble the opponent's movement. When he lands a jab, it is undoubtedly appreciated by analysts and the live audience. So far, Curtis has lost twice in his past three matches, which played hindered his ascension in the middleweight rankings. Curtis won two Performance of the Night awards in his last five appearances.
In case you missed it!