Raul Rosas Jr., the ambitious 18-year-old UFC fighter, has stated his wishes. Looks like he wants to win the Bantamweight, Featherweight, and Lightweight championships.
Rosas Jr. won his debut UFC fight against Perrin via first-round submission and even took home the $50,000 as a performance bonus. The young fighter is quite ambitious with his targets and goals when he said in the post-fight octagon interview that he won't be done unless he wins the Bantamweight, the Featherweight, and the Lightweight belts.
Some fighters like to steel their resolve by saying it aloud, and Rosas did just that. But he doesn't just need to talk the talk but also walk the walk. Unless and until he can back up his claims with his performances, no one in the community will take him seriously.
THREE weight classes?!?!? Raul Rosas Jr has spoken!#FuryFC73 pic.twitter.com/I4cptEWNdi

— UFC FIGHT PASS (@UFCFightPass) January 29, 2023
Raul Rosas Jr. has made it into the UFC main card in just his second match in the UFC in the Adesanya vs Pereira 2 undercard. He needs another convincing win in this fight, which will make the community start believing in him.
Related: WATCH: Islam Makhachev bullies Nelk boy after audacious 'I want to fight you' call out
Fans react to Raul Rosas Jr's bold ambitions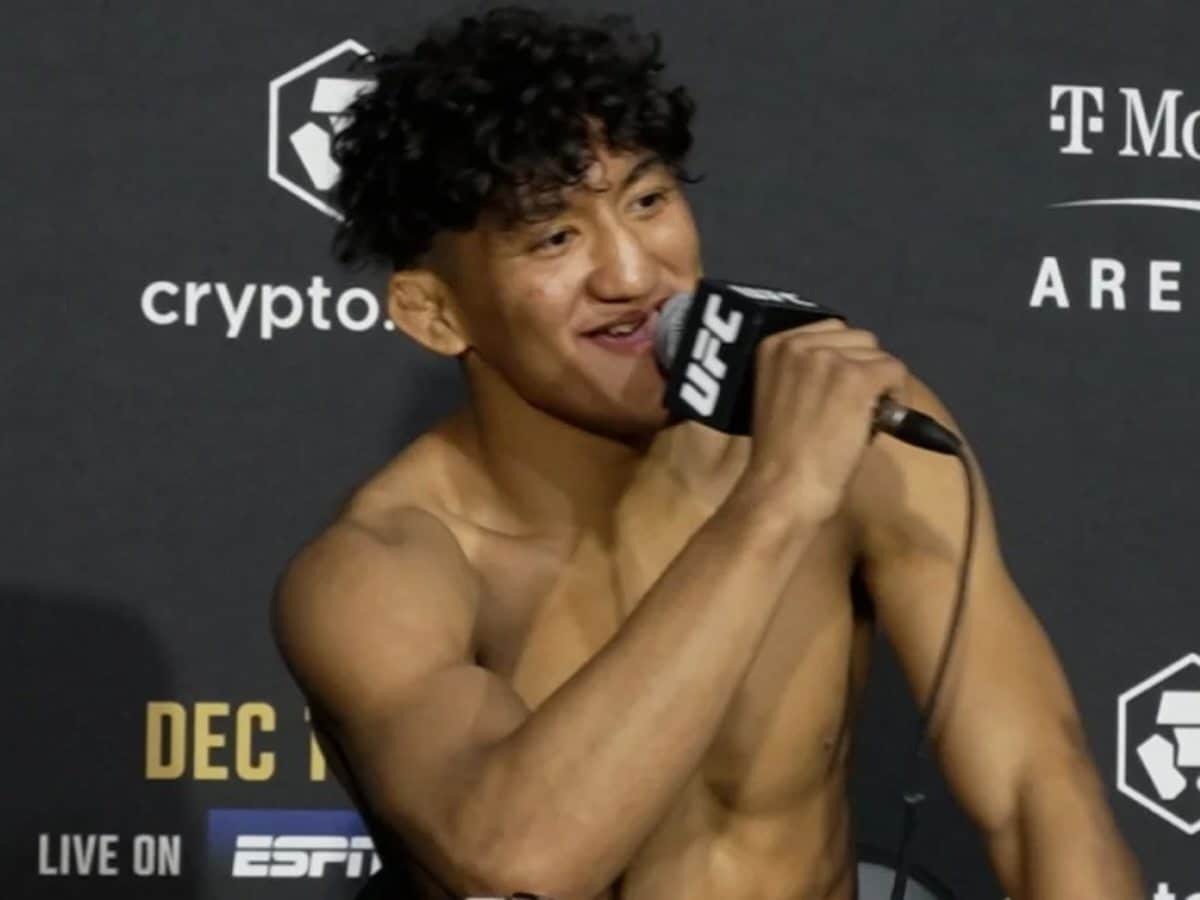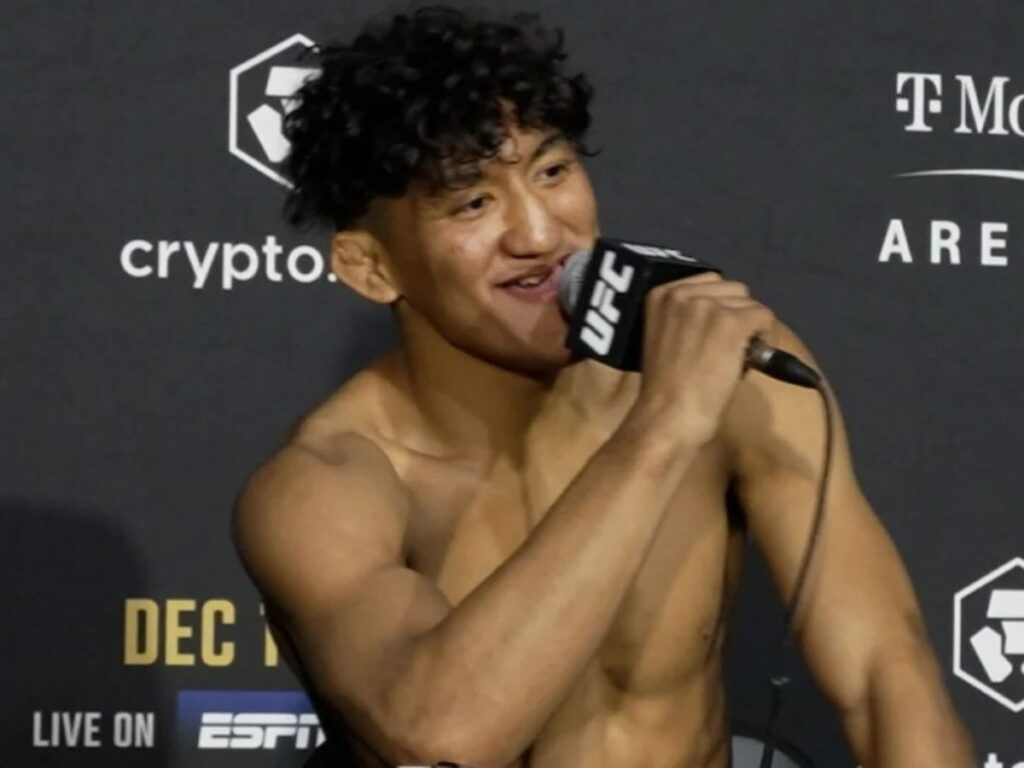 The MMA community has reacted to Raul Rosas Jr.'s ambitions, in a way that could be said in some ways supportive but most of them telling him to Get Real. Fans went a step further by even commenting on the way he looks.
Fans tweeted Dana White's face morphed into Rosas Jr.'s face. People have trolled the young UFC fighter for his looks before, comparing him to Paulo Costa. The Middleweight fighter also asked the fans to not do so since it leaves a bad taste.
Wish. com Patrick Mahomes

— Poco G (@PocoGSouth) January 29, 2023
I thought it was Casey Neistat

— Stuart Pollock (@stuartpollock84) January 29, 2023
January 29, 2023
135 – Umar Nurmagomedov
145 – Volkanovski
155 – Islam Makhachev

Goodluck bud!!!

— Cronus (@Cronus1xx) January 29, 2023
Who's got the next question? pic.twitter.com/LaJ8dcfSxD

— blank (@LiterallyB1ank) January 29, 2023
It's up to Rosas Jr. to prove his doubters wrong. He has got a chance to fight in the main card in just his second fight in UFC. If he manages to get another convincing win in his next fight, then he will have some legs to stand on.
In case you missed it: