Colby Covington has been taking MMA media by storm, returning after almost a year away from any appearances. The street altercation with Jorge Masvidal and subsequent legal battles kept him from public appearances. However, at UFC 286, Colby shocked everyone, weighing in as the backup fighter for the main event between Leon Edwards and Kamaru Usman. He has been doing a media tour and addressed a potential fight with Khamzat Chimaev.
Colby said Chimaev was never offered to him because Chimaev missed weight against Nate Diaz. At the same time, he was ready to end the hype train of Khamzat Chimaev. Colby said, "He's got no cardio, it's an easy fight for me. I told that to Dana White and Hunter Campbell."
Colby Covington revealed to Mike Heck that Chimaev and were supposed to fight if he beat Nate Diaz. However, he missed the weight, and the bout against Nate Diaz got scrapped, leading to the cancellation of any potential bout with Chimaev and Colby. The fight between Khamzat Chimaev and Colby will not happen soon as Chimaev moves to the Middleweight division.
Colby Covington denies being offered fight against Khamzat Chimaev, but was ready to end Chimaev's "hype."

"He's got no cardio, it's an easy fight for me. I told that to Dana White and Hunter Campbell."

▶️ https://t.co/LdQ0SHZzI4 (via @MikeHeck_JR) pic.twitter.com/kLNhqv0txl

— MMAFighting.com (@MMAFighting) March 21, 2023
UFC and Dana White have chosen Colby to challenge Leon Edwards for the Welterweight Championship bout. It is unclear when the potential bout could happen, but they plan to book it for International Fight week in July.
Related: "You are not Conor McGregor," Colby Covington issues warning to Leon Edwards over potential title stripping for refusing to fight him against Dana White's wish
Colby Covington reveals wanting to fight Dustin Poirier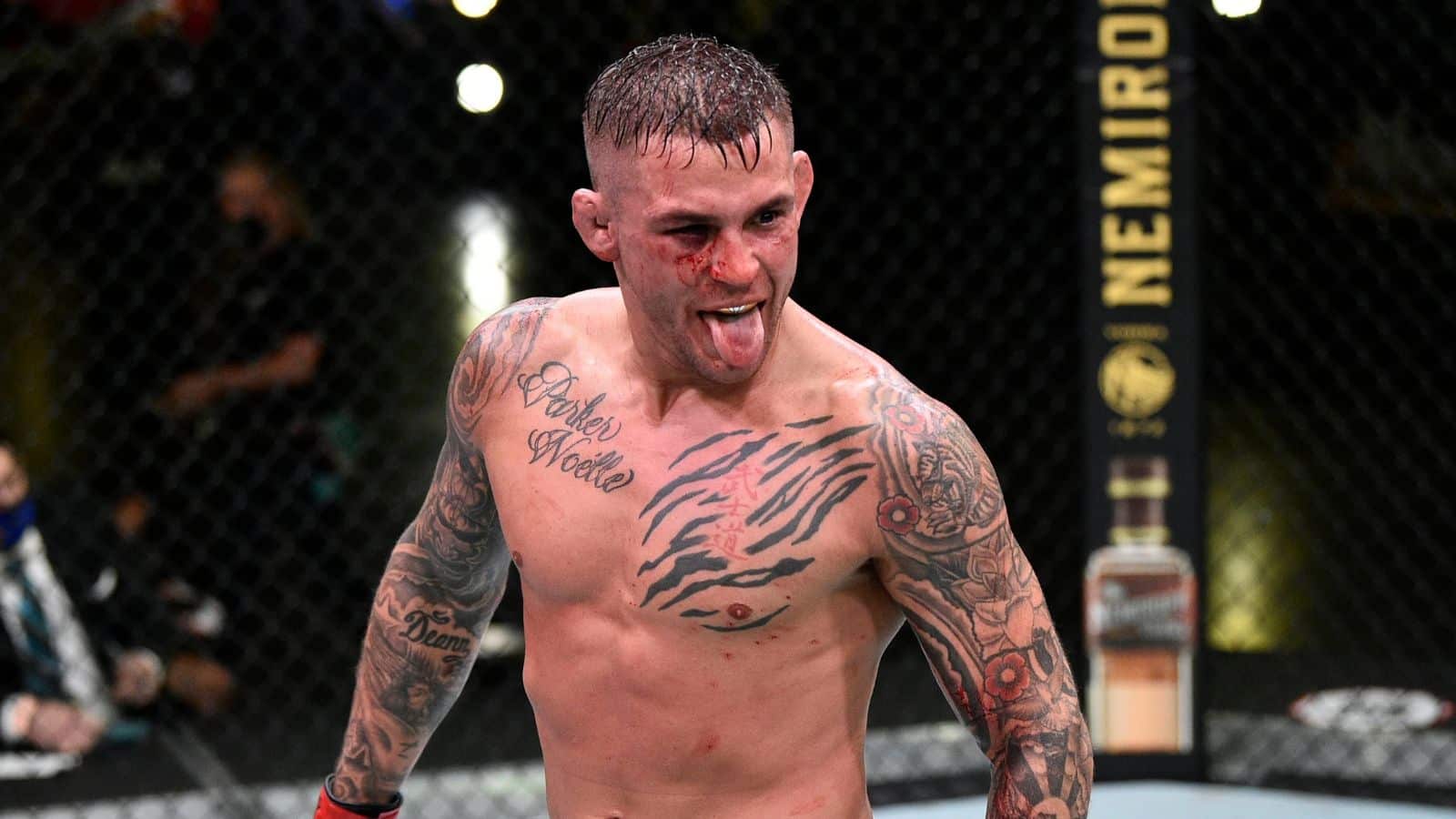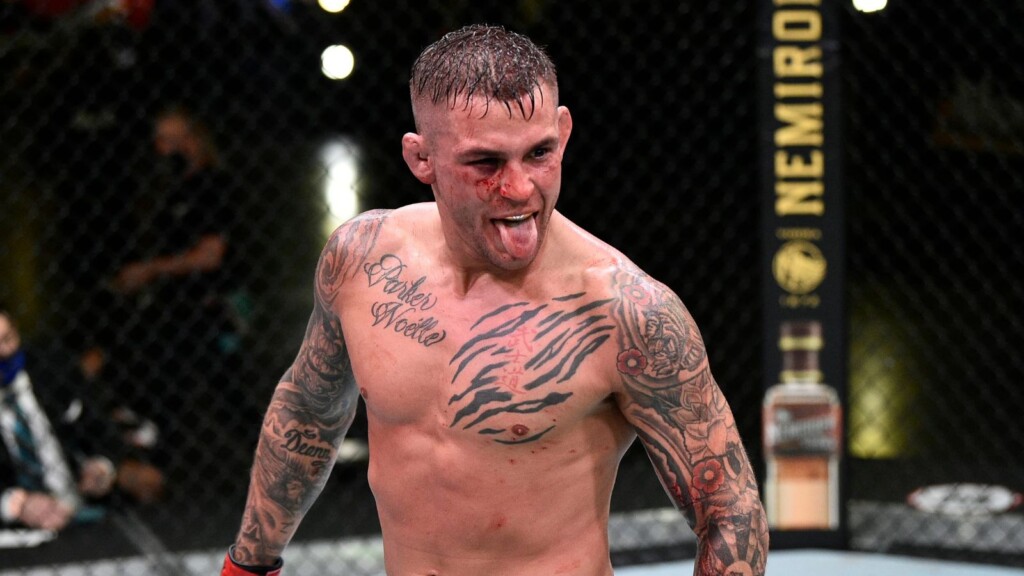 After defeating former teammate Jorge Masvidal, Colby called out Dustin Poirier for his next bout. Dustin has talked about potentially moving to Welterweight, and Colby wanted to fight him. Unfortunately, the fight did not materialize, and Colby reveals why in an interview with James Lynch.
Colby said, "He talked all that s***, 'Oh, I'm gonna come up to 170, I wanna fight Colby, I'm gonna do this.' You know, he said on Twitter, 'It's on site,' all these things. He even went on Twitter, 'I accept.' Dude, he never accepted. The UFC gave him the fight, you know, the biggest money fight that he was gonna get besides obviously Conor, and he fumbled it."
It looks like Colby still has beef with Dustin Poirier for his past comments about Colby. However, he will move past it for the time being to focus on Welterweight Champion Leon Edwards for his next bout.
In Case You Missed It
Controversial fighter Sean Strickland wants 'idiot' Greta Thunberg to be 'thrown in some forest'
"You're gonna get slapped in the face" – When Joe Rogan warned Colby Covington about social media beef with Jon Jones