A former UFC fighter has come out in support of Conor McGregor and warned True Geordie for calling out the lightweight star. 'The Notorious' and Geordie verbally spat recently on social media. All this started when True claimed the former champion was consuming drugs. Later, the Irishman finds out what Brit is claiming and goes after him.
UFC star Conor McGregor once again replied in his usual style with a voice note on a tweet. While he deleted the tweet, Geordie became aware of the words McGregor used. The words Conor said had provoked the YouTuber, and he asked him to fight against him in a charity bout. Geordie, with no experience, called out 'The Notorious'," with a weight advantage of 300+ lbs that True indeed has.
After the fallout, before McGregor, Darren Till took the charge in his hands and gave his opinion. Despite having the size advantage over Conor, Till still thinks the former UFC champion can beat a 300-pound True Geordie. Till replied to the tweet, "This p*sses me off cos I like true Geordie but Conor would fu*king maul you mate there is no charity abar it, he hasn't trained his whole life for some fat 300lb c**t to act like he'd pick him up."
Darren Till also praised McGregor saying "No Conor would punch you up and down ur studio pal cos he's a real fighter." Though there had been no clips where Conor and Till are on good terms, the ex-UFC man respects his ex-fellow mate.
Related: After beating Cristiano Ronaldo, UFC's Conor McGregor aims to beat $2 billion worth Michael Jordan on Forbes list
Earlier Darren Till tweeted the deleted audio of Conor McGregor's reply to Geordie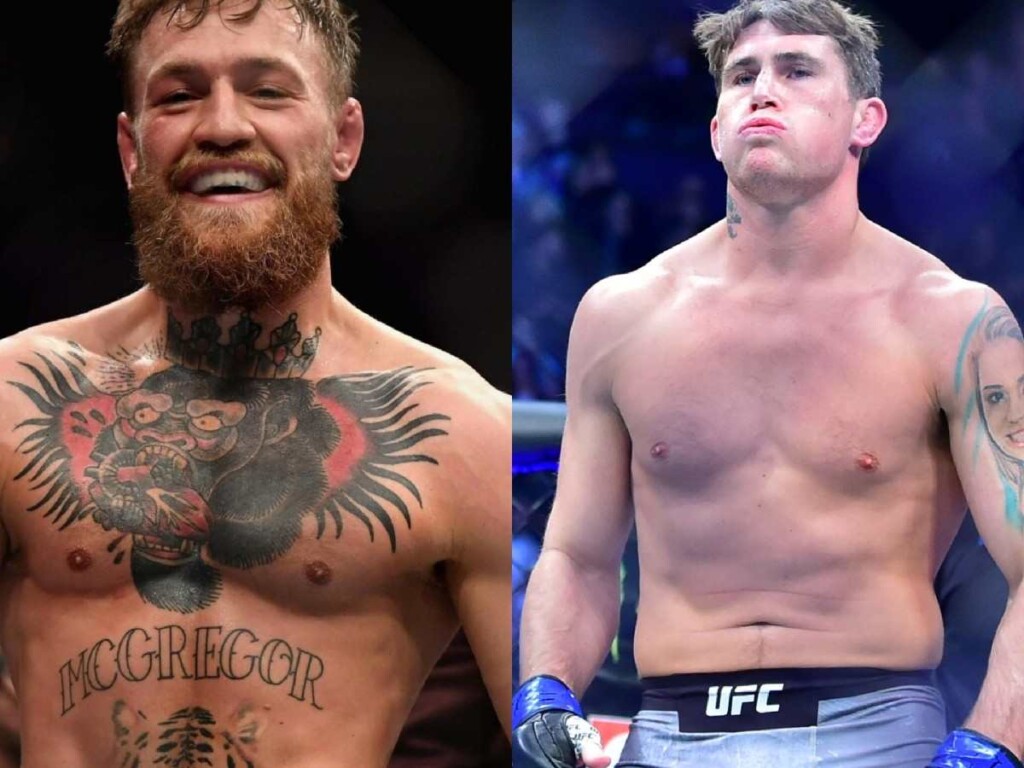 After hearing what Geordie said to McGregor, he couldn't hold himself back from replying in his style. With his classic Irish accent, McGregor insulted True Geordie for calling him out without reason. It all started when Geordie made a reaction video to Conor McGregor's recent interview with Ariel Helwani.
Since it was deleted post, Darren Till took the matter into his hands and reposted it on Twitter. Conor was heard saying, "Mr. Oestrogen, what's happening? Fat f**king b***h t**s. Who the f**k are you? You little burns victim looking thing? F**k me, man. Who scalded you with a kettle you fat f***? You fat nobody.You little feminine p***y of a thing, I f**k p***y, yeah? Keep my name out your mouth you stupid c***."
McGregor insulted True with racist comments as well. "I'm sick of seeing your fat burned face, scaldy, fat oestrogen head. Oh my god, you can't understand what I'm saying can you not, pal? You've got subtitles under the f***ing thing saying exactly what I'm saying. So what are you saying you little fat no name?," he said.
Right now, Conor hasn't replied to anything since it was reported he had blocked Geordie.
In case you missed it!