Fight results primarily depend on your showcase of skills inside the octagon. However, fighters like Muhammad Ali and Conor McGregor are examples that playing mind games could result in a favorable decision during the actual fight.
While some may deem trash-talking as "unprofessional" or "classless", fighters like Muhammad Ali and Conor McGregor use their skills on the microphone to get into the opponent's head. The Notorious One is famous for spewing insults toward his opponent which in the past has gone both ways. McGregor's biggest achievement of holding two belts simultaneously also was the fruit of his mind games.
However, in 2018, when he faced Khabib Nurmagomedov from Dagestan, McGregor's trash-talking was something the world had never seen before. Dana White who was the mediator at the pre-fight presser branded it the "darkest press conference" he's ever been a part of. The UFC boss was later asked about McGregor's insults and mind games toward Khabib and this is what Mr. White had to say:
"It was the darkest press conference I've ever been a part of. But Conor McGregor is the master at mental warfare. I said it before and I'll say it again – He's better than anybody. Even [Muhammad] Ali." That is a bold statement to make and White realized that. Yet, the UFC President claimed the Irishman to be the best ever in mental warfare.
Read more: "Better than mumble rappers" – Muhammad Ali's "flowy" trash talk towards Sonny Liston will leave you speechless
Conor McGregor responds to Dana White's Muhammad Ali comparison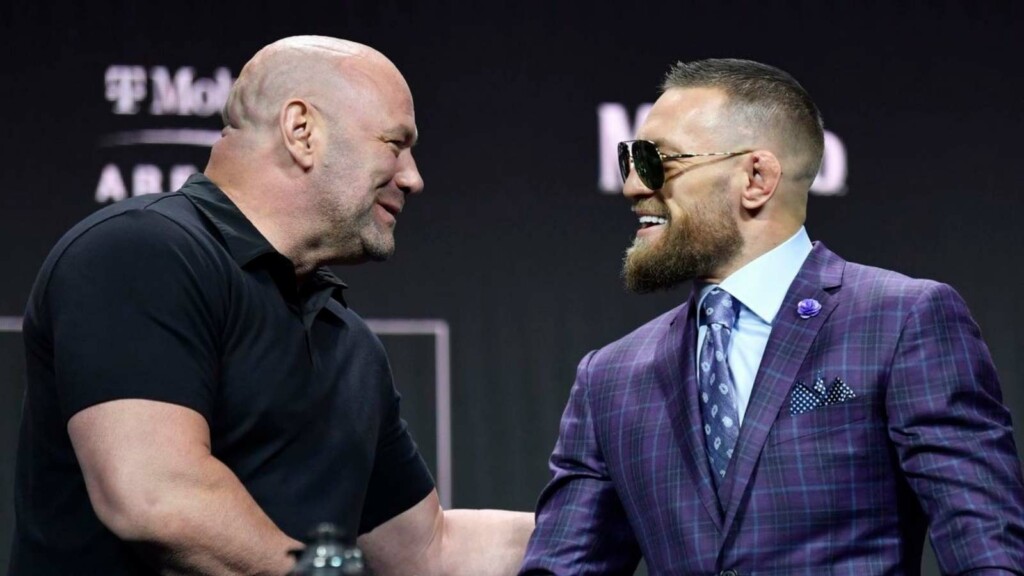 The first UFC 229 pre-fight press conference between McGregor and Nurmagomedov took place in front of no fans. Dana White and the promotion set up another presser where fans got to see the headliners take questions on stage. When asked about the White's huge praise for McGregor, the Irishman was truly humbled and thanked the UFC President for his kind words.
"I respect and appreciate that. But, Muhammad Ali is a special individual. I am not even close to that man's greatness. The things he's done throughout his career. He's a special individual and to even have my name next to that man is a truly proud moment for him," said The Notorious One on stage responding to White's comparisons.
Also read: 'Felt empty' – Why Khabib Nurmagomedov was joyless after choking out Conor McGregor?
McGregor has always shown respect to greats like Muhammad Ali and Bruce Lee. The Irishman has paid tribute to the fighters several times when given the opportunity. And there is no doubt that McGregor is a master at mind games. The Notorious One's press conferences always turn out to be special mainly because of his skills on the microphone.
Also read: "I'd slap the head off him" – Conor McGregor once verbally attacked football star Cristiano Ronaldo