Dana White runs one of the biggest and most profitable sports organizations in the world. He rebuilt the UFC into the giant phenomenon it is right now. A hilarious interaction with a popular social media star showed how the UFC President doesn't take himself too seriously.
Dana White is a successful businessman with a net worth of hundreds of millions of dollars. The UFC has contributed to bringing global attention, recognition, and acceptance to the sport of mixed martial arts. Even though Dana continues to be a serious businessman, venturing into new areas and promoting the sport, he knows how to play the game. He knows how to stay in trend and adopt the means of social media and not take oneself too seriously.
This is why when popular YouTuber James Seo showed up at Dana White's event, the UFC President played along to a silly game. Like his typical videos, Seo made Dana choose between a mystery gift and $1000. There were actually three mystery gifts wrapped up, and Dana chose the mystery gifts. However, the UFC President immediately regretted his choice when he opened them. Dana White made attempts to revoke his decision and chose the $1000 instead in a hilarious turn of events.
Netizens found the interaction extremely hilarious. They reacted to the video on social media and mentioned that the fact that his status as a multimillionaire makes it even more ridiculous. "The fact that Dana White has a net worth of 500 million makes this even funnier," someone mentioned. " Uncle Dana is literally Mr. Krabs, " another commented.
Related: WATCH: Wild Dana White went 200mph in luxurious Ferrari Tributo after attaining Abu Dhabi citizenship
Dana White's $500 million gambling ammo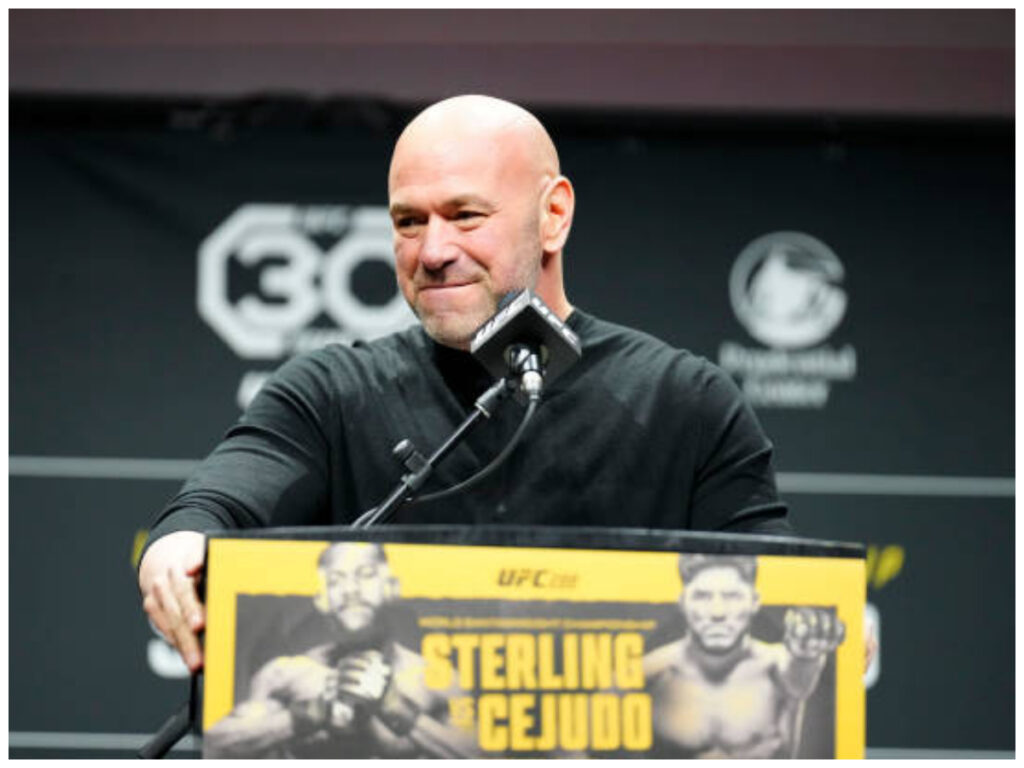 Dana White has successfully brought up the UFC from the verge of collapse to a profitable organization. This also resulted in White accumulating an estimated net worth of around $500 Million. Dana White considers himself an excellent blackjack player and gambles from time to time.
Multiple casinos in the city of Las Vegas have Dana White's name black-listed because of his successful gambling skills. Recently in an interview, he gave away some of his tricks. He said, "First of all, the way that I play, I can go into the casino and make my own rules. I got a lot of ammo. I always hit on 16. Sometimes, you have to go with your gut…I'm a pretty sick degenerate."
Dana White has won him multiple million-dollar payouts in the past. Nevertheless, gambling is more of a means of entertainment than a means of making money for the UFC President. Currently, he is busy setting up UFC 289. With a highly anticipated fight card and exciting line-ups, UFC 289 is set on its path to be a highly successful event. Amanda Nunes and Irene Aldana highlight the women's main event, while Charles Oliveira will fight Beneil Dariush in the co-main event.