Anderson Silva is one of the most iconic fighters to have set foot in the UFC. He was the middleweight champion for half a decade and had the longest winning streak of 16 fights in the UFC. Silva is revered to be among the best in the octagon. However, his life outside the octagon might have been just as fun. The vintage photo managed to stun the fans and sing praises of Silva as they made their rounds on Twitter.
Recently, a vintage photo of Anderson Silva resurfaced on social media where the legend appeared to have a fun time. Silva can be seen grooving with a woman at the club, possibly on a date. However, what makes the photo hilarious is the spider's t-shirt. His t-shirt had the words "I F**k on the First Date," printed over it, possibly insinuating something. The image reached new eyes every minute, and fans could not believe the surreal aspect of the photo.
While the photo looked genuine, many believe the t-shirt in the vintage-looking picture had a Photoshop or AI-generated element to it. They found it hard to trust the source and almost dismissed the photo. However, others believed it and praised Anderson Silva for his 'goat rizz.'
It will never be known if Silva consciously chose to wear the t-shirt or if it was a mere coincidence. Yet, it is making fans burst into laughter. Fans took to Twitter to post their astonished reactions in the comments.
Related : "UFC didn't allow that," Anthony 'Showtime' Pettis reveals Anderson Silva dream fight was disrupted by Dana White & Co
Fans react to Anderson Silva's vintage photo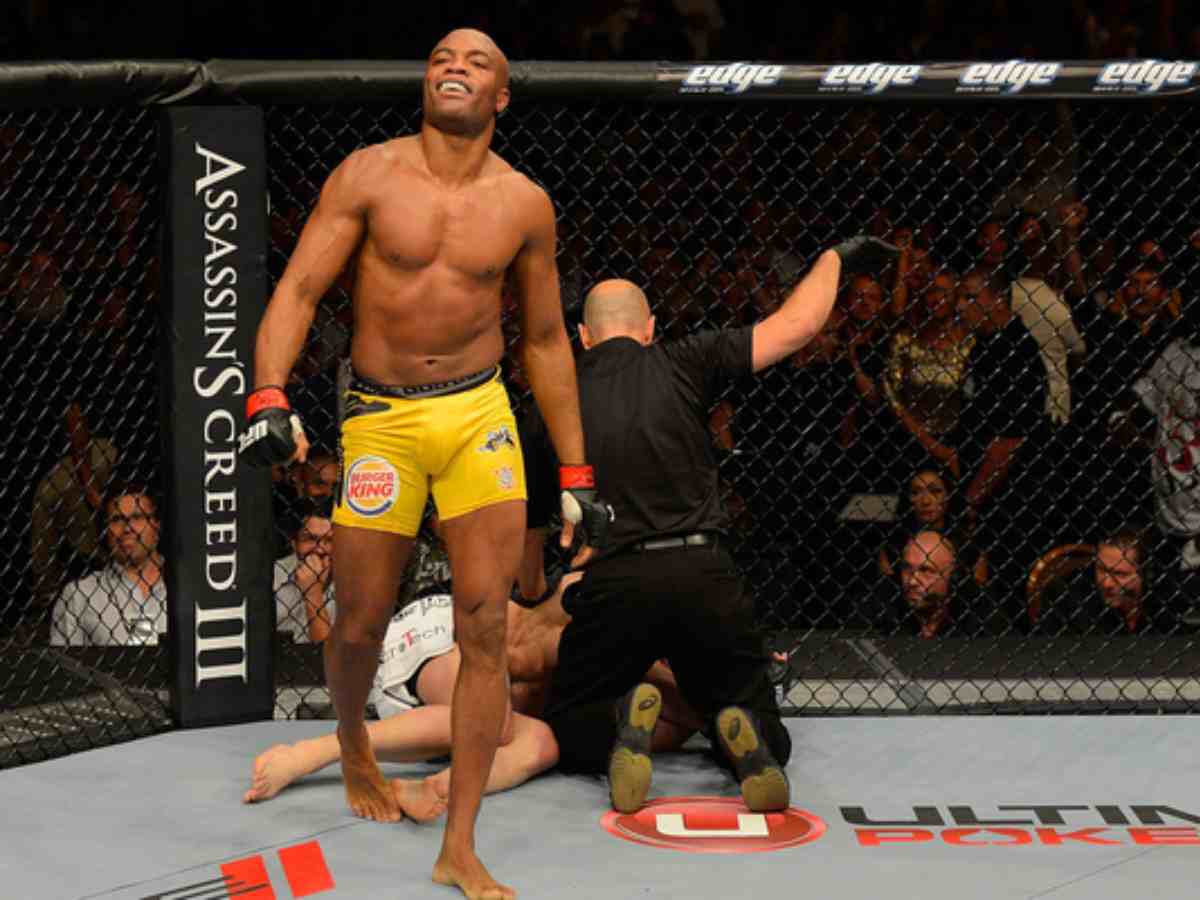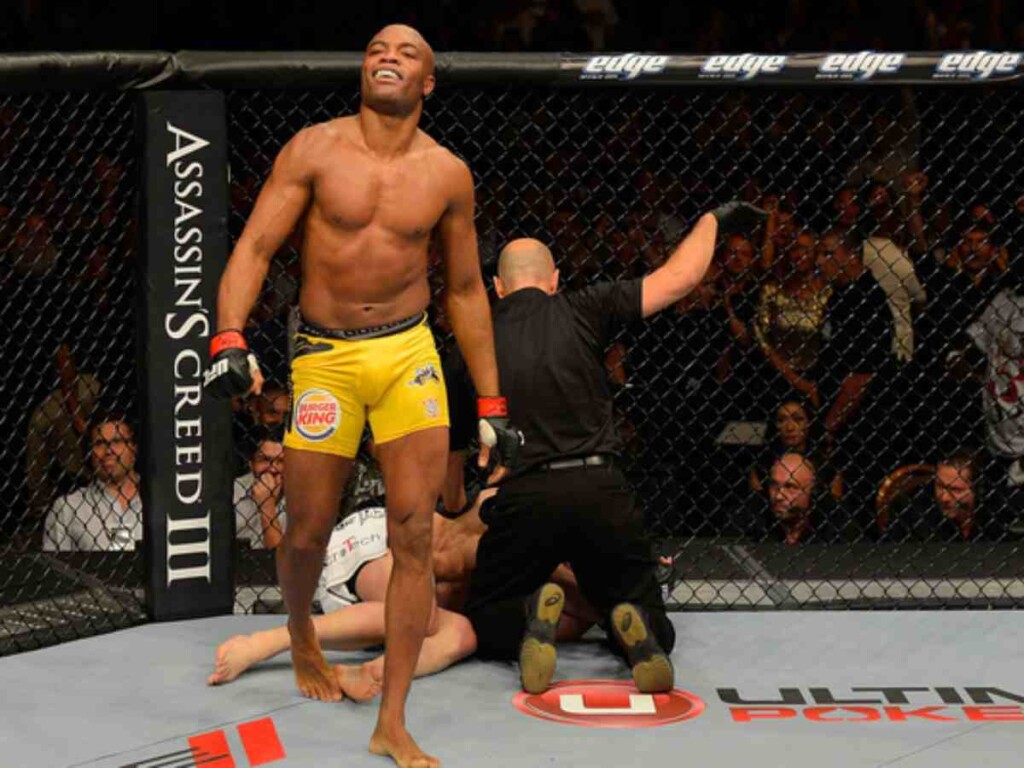 Former UFC middleweight champion and soon-to-be hall of famer Anderson Silva is revered for his performances inside the octagon. Considered the greatest of all time by many, Silva has fought in some of the most exciting fights and managed to put on a dominant performance every time. Although the spider retired from the octagon after losing to Uriah Hall at UFC Vegas 12, he switched sides to pursue boxing.
Besides being the G.O.A.T inside the octagon, he is also quite the charmer outside. The fighter grooved with random women in a vintage photo. However, what's funnier is the print on his text. The words "I f**k on the first date," were printed across Silva's t-shirt. The photo is getting more views by the minute, leaving the fans gasping for air. Fans rushed to Twitter and posted amusing reactions to Silva's hilarious T-shirt.
" That's why he's the goat," posted one fan under the post, whereas another user posted "Anderson 'the rizz master' Silva," in the comments. Many people also believed the post was photoshopped. However, it is as authentic as it gets, so Anderson Silva is the goat.
In case you missed it: