Conor McGregor has been away from the UFC octagon for nearly two years now. As he makes a comeback this year, we get a glimpse of what he has been working on in the thirty-first instalment of The Ultimate Fighter.
The Irishman faced long-time rival Dustin Poirier at UFC 264. This was the third time the two faced off in the octagon. Each holding one win over the other, this was supposed to be the deciding fight. But the trilogy ended in an upsetting turnout. Porier checked McGregor's left leg kick. However, the Irishman followed up with a punch while he withdrew his leg. But as soon as McGregor stepped back on his leg, it gave in. It was a disastrous leg break.
The ringside doctor declared McGregor unfit to continue the fight. Although ' The Notorious' demanded a doctor stoppage, Dustin Poirier was awarded the win via TKO. The diagnosis was a fractured tibia that requires surgery to repair. McGregor withdrew from the UFC and went into recovery for a year. Meanwhile, he remained active on social media and revealed how he went into the fight with multiple stress fractures on that leg.
Conor McGregor's latest Netflix documentary covers the aftermath of the fight. McGregor shares an emotional moment after the fight as he worried about never being able to fight again. But since then McGregor underwent surgery and recovered from the injury. A titanium rod went into his tibia, to provide support and reinforcement. This could be a huge game-changer for the UFC superstar who will make his return later this year.
Related: "Let's do it at lightweight," UFC featherweight king Alexander Volkanovski challenges Conor McGregor to epic lightweight clash
Fans react to Conor McGregor training in TUF 31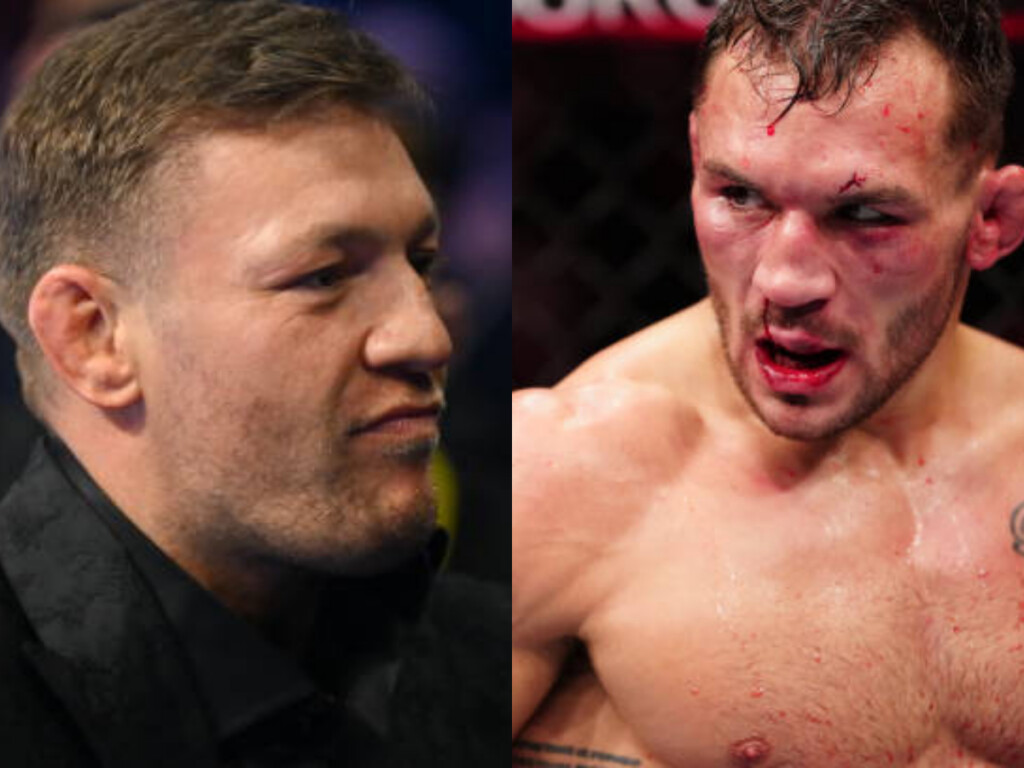 Conor McGregor returned to the UFC scene with his second stint as coach in the latest season of The Ultimate Fighter. Team McGregor consists of the 135 and the 155 prospects who are looking to secure a UFC contract by the end of the season.
As the first episode of the season aired, fans react to McGregor training with the prospects. They comment on Twitter as one crumbles down to a leg kick from 'The Notorious:'
Conor McGregor will face fellow TUF coach Michael Chandler later this year. The two fighters will reportedly fight in the lightweight or welterweight division. With only seven UFC fights under his belt, Chandler prepares for the biggest fight of his career yet. Fans highly anticipate McGregor's return to the octagon as the two get ready to lock horns in December of 2023.
In case you missed it!