UFC 295 has promised a gripping showdown between the formidable Matt Frevola and Benoit Saint-Denis in the lightweight division. This much-anticipated bout will take place this coming November. The day coincides with the esteemed Veterans Day in the United States. The stage for this thrilling contest is none other than Madison Square Garden in New York City.
Matt Frevola boasts a unique identity within the UFC. Beyond the cage, he proudly served as a United States Army Reserves Engineer Officer. This added an extra layer of depth to his persona. Similarly, Saint-Denis brings his own military background to the fore, hailing from the French Army Special Forces Command. This intriguing dynamic sets the stage for an encounter rich in storylines.
In a recent social media post on X (formerly Twitter), Frevola called back to his days in service. Responding to a tweet that questioned his military background, Frevola shared a video. It was a former video of the MMA fighter in his uniform, battling with a fellow soldier in a friendly brawl.
Regarding their in-cage credentials, Matt Frevola carries an impressive professional MMA record, comprising 11 wins, three losses, and one draw. Four of his victories came through decisive (T)KO finishes, and three featured expertly executed submissions. On the flip side, Benoit Saint-Denis undoubtedly brings his own unique set of skills and experiences to the table, making this contest an intriguing clash of styles and backgrounds.
Related: WATCH: Weeks after knockout loss, Drew Dober gets UFC 290 nosebleeds seats stolen by rival Matt Frevola
Fans react to Matt Frevola's former video in the military
The fans who were skeptical about Matt Frevola's past in the military got a fitting reply this week. Fans reacted to Matt Frevola's video showing his younger version of the service in the military. Here are some of the reactions from X :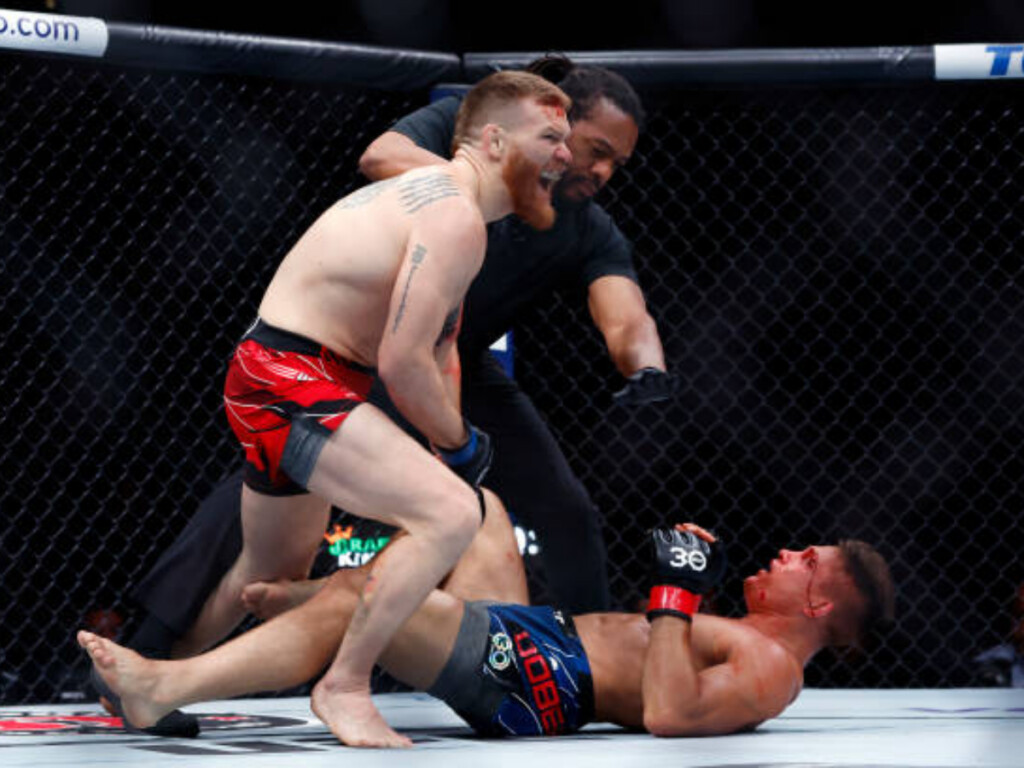 As the calendar inches closer to November, fight fans worldwide eagerly anticipate the face-off between these warriors. Both are united by their military backgrounds and their shared commitment to making UFC 295 an unforgettable event.
In case you missed it!