Stephen Thompson is considered to be one of the nicest men on the entire UFC roster. When not handing out compliments to his fellow fighters, he can be seen engaging in gaffs with his fans on his gaming channel.
However, that takes nothing away from "Wonderboy's" skill when it comes to the octagon. A fighter with a karate base, he is famed in the MMA world for being one of the most dynamic and interesting fighters to watch. Despite never winning the title itself, he got close to it in a fight with Tyron Woodley. At 40 years old, his title aspirations seem to be over, but as a fighter, his skill still seems to be up there.
Thompson fights an equally enigmatic fighter in Kevin Holland in a day's time. For promotional purposes, the two sat down together in one of the most amicable face-offs in UFC history. However, a bombshell was dropped by the veteran American mid-interview. Speaking about it, he said, "I spent a weekend one time, and it was the worst."
He continued, "Just skinny-dipping. They had cameras and we had no idea. There were girls involved. They put cameras up because someone had vandalized the pool the week before, so they were trying to get us." Yes, we are as shocked as you! Thompson, one of the nicest guys one can encounter finding himself in jail is a wild proposition – true, nevertheless. That being said, it seems like a tryst with growing pains is what this experience was for the welterweight, and he has since 'learned his lesson', which he tweeted, in reply to the clip of him talking about his arrest.
Related- "Had us in the first half" – Kevin Holland's retirement does 180 as he returns to face Stephen Thompson in exciting fight
Stephen Thompson takes on Kevin Holland at UFC Orlando, in what will be one of the last UFC events of the year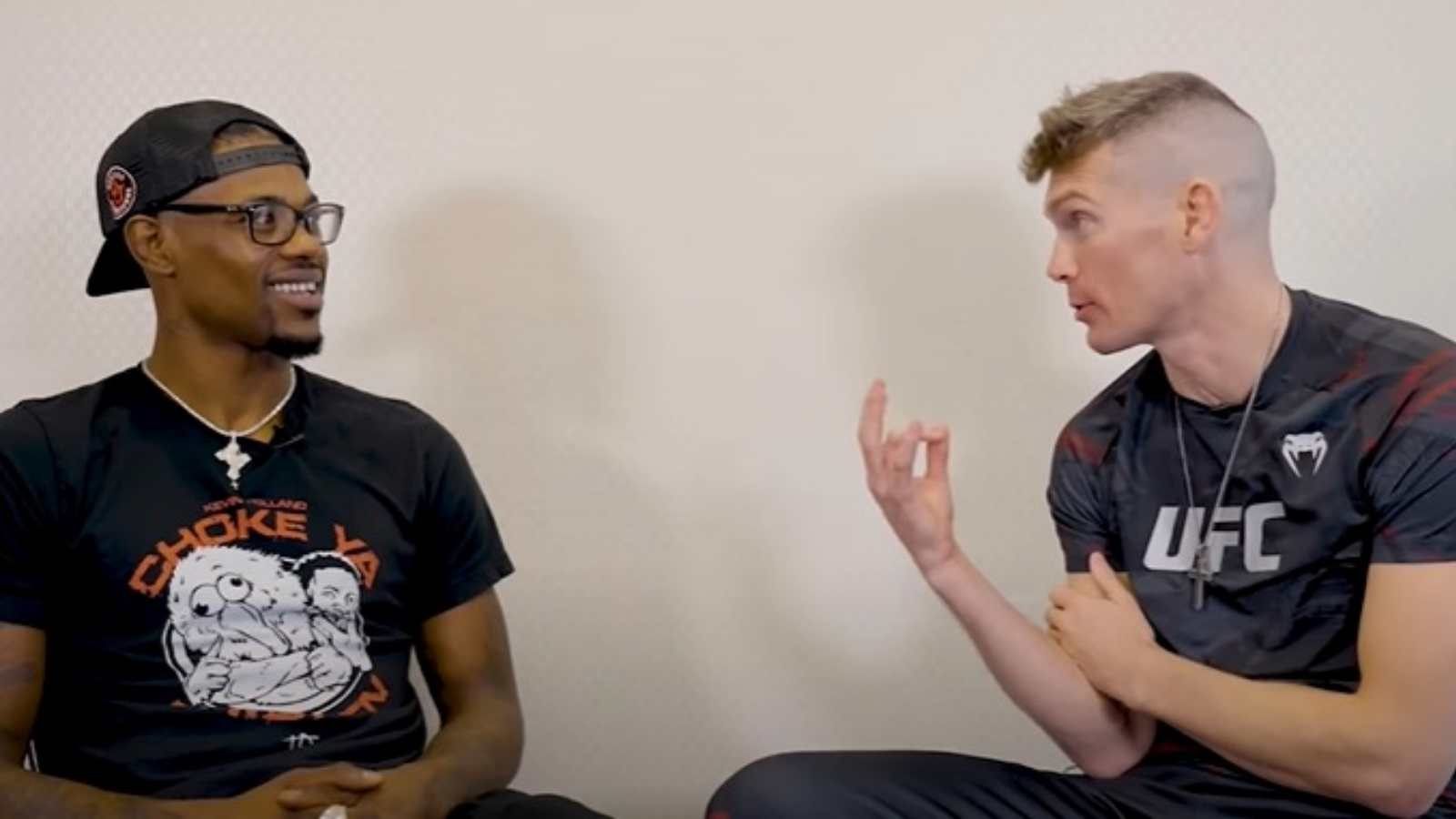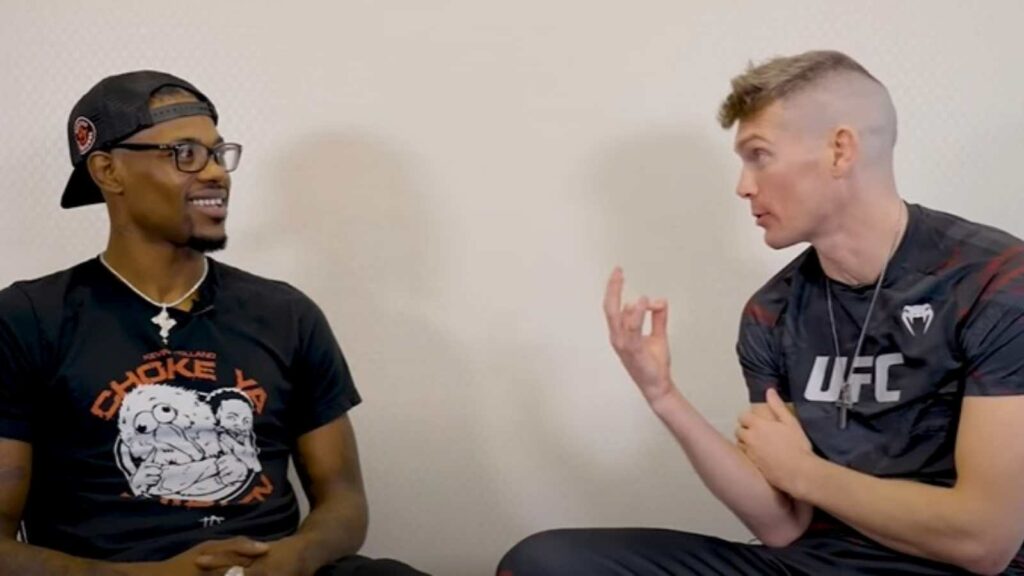 Fans haven't got to witness Thompson's signature skills in over a year and a half now – his last outing, albeit an unsuccessful one, came against Brazilian Gilbert Burns at UFC 264 last year. In some way, the loss could be seen coming, as Burns kept on pushing the pace, only for Thompson to play the more defensive game.
After the lengthy period out of action, the welterweight returns to action against Kevin Holland in a couple of day's time. The storyline for this match-up was pretty exciting – after the Khamzat Chimaev fight, Holland announced his startling retirement, which is absurd, given he is but 30 years old. In unprecedented fashion, the UFC rebounded and announced that Holland would unretire and take on Thompson in the first card of December.
Also Read- "Backed out 3 weeks later," Gilbert Burns fires back at Jorge Masvidal for lying about turning down their fight
The match-up is very exciting for a number of reasons. Prime among them is the fact that both the fighters are out and out strikes, hence the fight is unlikely to be inundated by takedowns. Additionally, approaching 40 years of age, this fight could be "Wonderboy's" swansong, but we will have to wait and find out.
Also Read- "God of pillows" – MMA Twitter reacts to a MINDBLOWING statistic about Belal Muhammad's lack of power