What goes up, also comes down. Every champion, who enjoys the highest of highs also suffers the lowest of lows. Major stars in the UFC are no different to the rule. If someone was once the champion, they are bound to be beaten at some point, no matter how good they might have been.
What makes a belt holder a genuine champion is how they respond after facing defeat. The true heart of a champion is showcased by their ability to face the critics and move on, once again in the pursuit of gold. Enclosed below is a list of five champions who exemplified extreme composure in the face of disappointment.
1. Israel Adesanya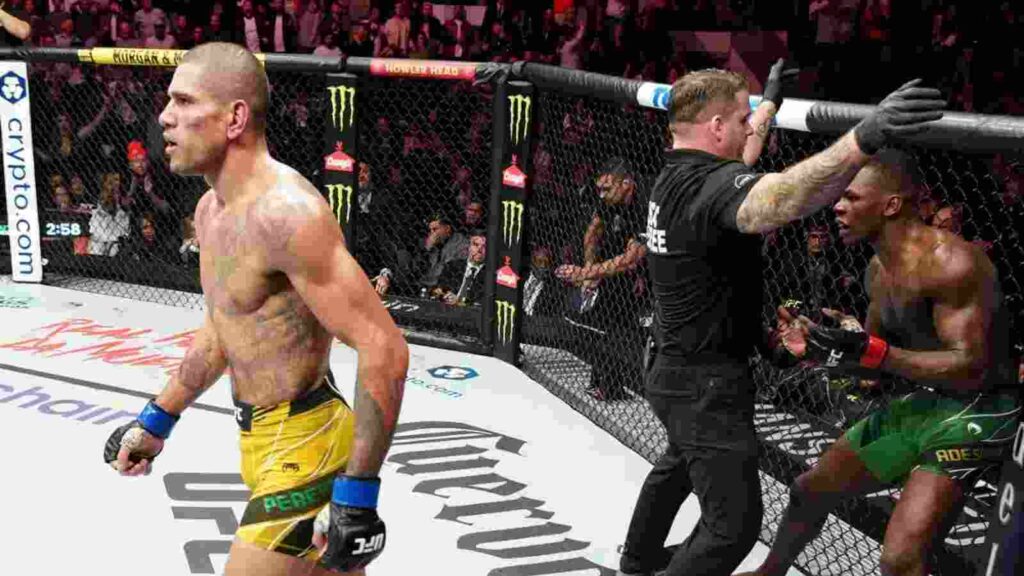 Long heralded as the indomitable middleweight king, Israel Adesanya's epic title reign came to a dramatic finish just days back at UFC 281, where he was startlingly stopped in the last round by his arch rival, Alex Pereira.
Remaining ever classy in defeat, he showed up to his post-fight presser, and opened it off by saying, "I keep the same energy" and also, that "the hunter becomes the hunted" signifying that he will be back immediately to fight for the belt. Such is the heart of a champion – we wait in anticipation as to the immediate rematch with Alex Pereira.
2. Dominick Cruz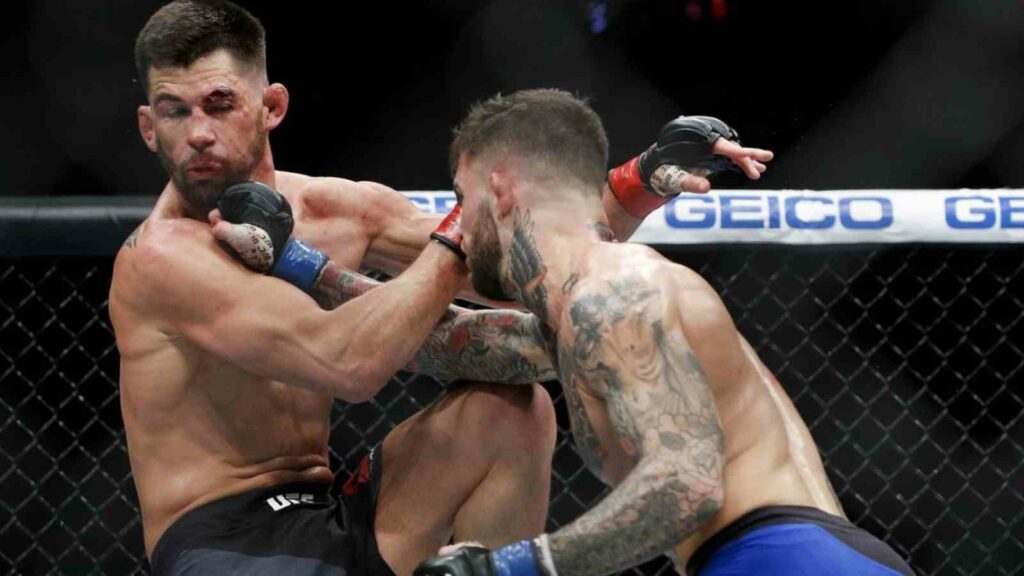 Dominick Cruz is quite possibly the greatest bantamweight champion in the promotion's history. Not only was he a formidable champion, but he arguably also deserves the most credit when it comes to giving shine to the 135-pound division.
After a five-fight unbeaten run in the UFC, he finally fell prey in his title fight to Cody Garbrandt, in 2016. Speaking to the media in the post-fight press conference, he said, "Loss is a part of life. If you don't lose, you don't grow. This isn't tough, this is life."
Related- "Like a King" – Joe Rogan left amazed by Israel Adesanya's graceful show of sportsmanship despite the title loss to Alex Pereira
3. Michael Bisping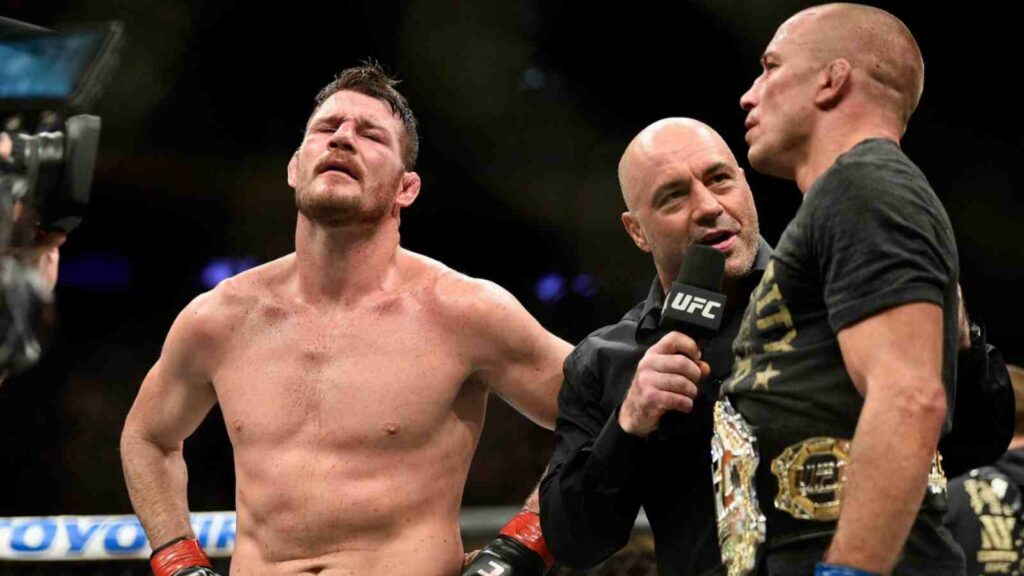 Michael Bisping broke through to become the UFC middleweight champion at 36 years old. An unlikely champion, his career highlight reel of trash-talking finally paid off when he stunned Luke Rockhold in 2016 to snatch the belt off him. Next up, however, was Georges St. Pierre, who was attempting to capture gold in a second division. The night went in the Canadian's favour, submitting the Englishman via a rear naked choke in the third round.
Keeping it crisp and respectful, Bisping said in the post-fight presser, "I felt good in there… God bless him, good for him, that's the way it goes."
4. Conor McGregor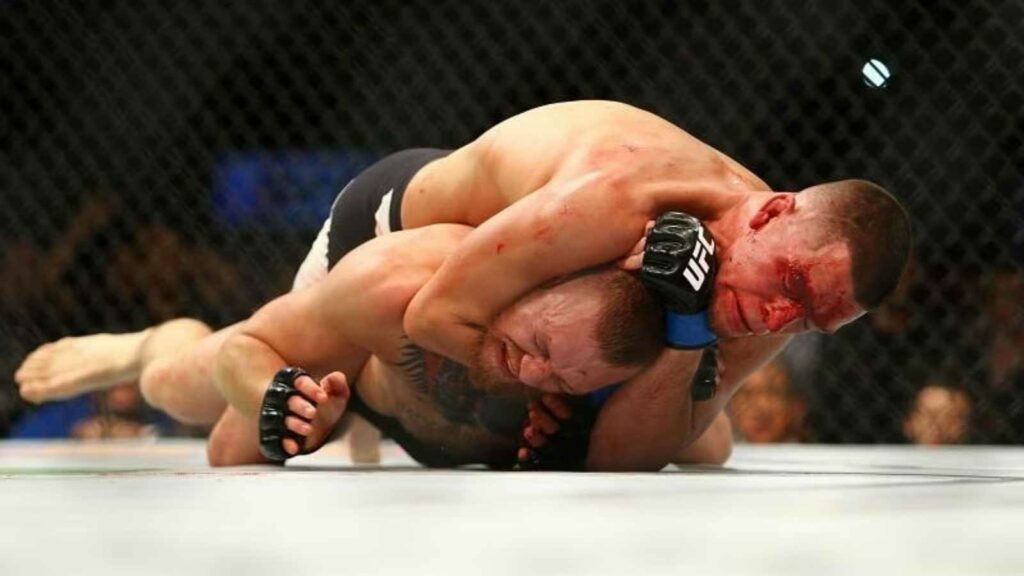 2016 started off in the worst way possible for Conor McGregor. After winning the featherweight belt against Jose Aldo (in 2015) in scintillating fashion, the Irishman moved up to welterweight in the first of two grudge matches against Nate Diaz.
The night, however, would end in heartbreaking fashion as he was submitted by the American in the fourth round. Speaking about it, he said, "It stings, this is the fight business, I have been at the end of many defeats in my life and I rose. I will not shy away from it and I won't make excuses for it. I will assess it, and come back."
Also Read- HILARIOUS! Israel Adesanya loses it as Dan Hooker tries to pronounce "Nicolae Negumereanu" without accidentally saying the N-word
5. Charles Oliveira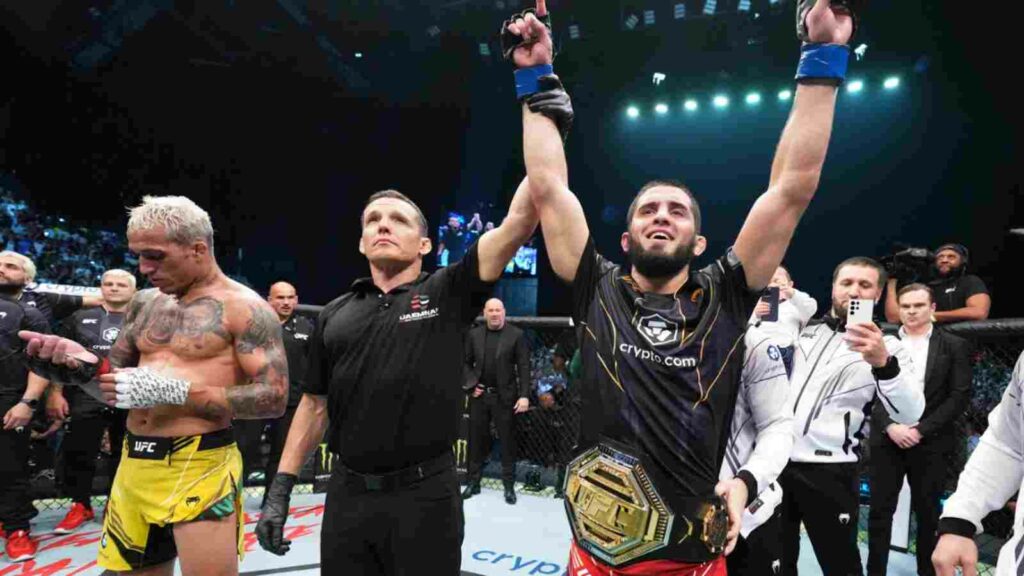 Calling Charles Oliveira just a fan favourite would be a gross understatement. The Brazilian deserves every bit of the money he made in his last five fights – giving us wars against Tony Ferguson, Michael Chandler, Dustin Poirier, Justin Gaethje and Islam Makhachev. Of this list containing only elite lightweights, Oliveira also finished Chandler, Poirier and Gaethje.
Unfortunately, one of the greatest title runs in UFC history came to an end at the hands of new lightweight champion Islam Makhachev. Giving the Russian his deserved props, Oliveira said after the fight, "Islam was better than me on the mat and on the feet. I know myself. I'll come back 10 times stronger. I have a family and a huge team that will make that happen. We'll take it back."
Also Read- WATCH: Unseen footage shows Charles Oliveira breaking down into tears after brutal loss to Islam Makhachev at UFC 280