UFC 280 answered many questions about the potential match-ups fight fans had been waiting to see for months. We got to know who the best lightweight in the world is, who deserves to hold the championship belt at 135 pounds and we also got ourselves a Belal Muhammad finish.
However, there was a fight on the main card, at the forefront, that went to the judges' cards. The fight being referenced here is the Petr Yan vs Sean O'Malley bout. Coming into UFC 280, fans had a hard time predicting who would get the job done. It was effectively Petr Yan's brutality versus Sean O'Malley's raw fight ability.
Fights usually help fans decide and create a judgement on the ability of a fighter. However, after UFC 280, many fans thought that the outcome of the bout in question was not accurate – Sean O'Malley eeked his way to a 29-28 split decision victory. Most watching the live event had a hard time believing the scorecard, as did Petr Yan himself, who later let out his frustration on Twitter.
Now, a report claims that Petr Yan is considering moving away from the UFC. With two unfavorable decision losses in two years, it seems like Petr Yan believes that the promotion has it against him. This was expressed in the post by the source, which was captioned, "Petr Yan considering leaving the UFC. He feels like the UFC doesn't have his back."
The specific moment, where Bruce Buffer announces his defeat; can be seen to be a little summation of Yan's emotions – he looked confused, and in all honesty, defeated. Watch the video of the result below.
Related- "Worst Robbery" – Conor McGregor, Henry Cejudo, and other stars STUNNED by Petr Yan's loss to Sean O'Malley at UFC 280
Fight fans divided on Twitter over the report of Petr Yan thinking of his way out from the UFC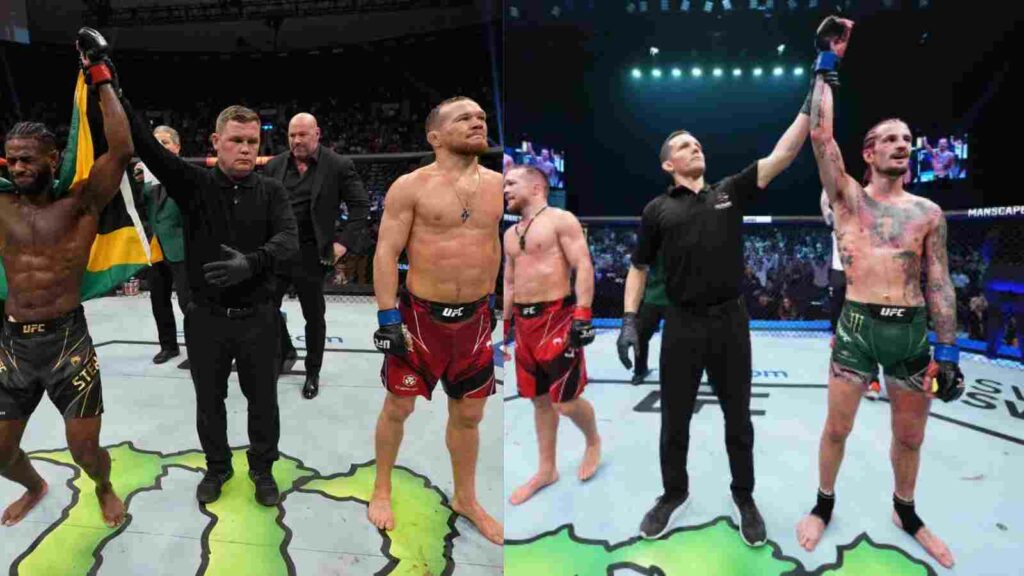 MMA aficionados love Petr Yan – he is the epitome of a fighter. No nonsense, brutal and just about enough trash talk to have hype built around him. And, it doesn't hurt to have one of the best boxing skillsets on the entire roster.
For this reason, fans let out their emotions on Twitter, with some imploring him to look elsewhere, where he would be treated fairly.
The ball doesn't seem to be in Petr Yan's court right now. In 2020, he looked indomitable, after beating Jose Aldo for the bantamweight crown. Things have changed now. But, never doubt Yan's fighting capability – if he does intend to stay, it will only take him a couple of wins to jump back to the top. Maybe, a rematch with Sean O'Malley is in the offing at a later stage.
Also Read- "This sh*t hurts to look at" – Fans react to VIRAL image of a depressed Charles Oliveira after brutal loss to Islam Makhachev at UFC 280