Joe Rogan is one of the most prominent MMA personalities in the world. Dana White is the President and pioneer of the UFC. Both of them have been friends for a long time. They have always complemented each other. It appears technology has taken over and given its interpretation of Rogan and White's friendship. AI has created a hilarious video of the duo singing Eminem's song 'Stan.'
The video clip presents Joe Rogan on his podcast and Dana White in a media scrum. However, they sing the lyrics of Eminem's Stan, addressing each other. It is a hilarious video and has gone viral on social media. The voice sync of Rogan is almost accurate, but White's sync leaves a lot to be desired.
Dana White is currently promoting UFC 287, featuring the title rematch between Israel Adesanya and Alex Pereira. In their previous match, Pereira stopped Adesanya to become the new Middleweight Champion. The fight card also features the return of superstar Jorge Masvidal after a hiatus.
Joe Rogan and Dana White sing Stan by Eminem

AI has to be stopped lmao

pic.twitter.com/NZj0EUL67Y

— Mircea (@MMAMircea) March 23, 2023
Joe Rogan did not join the UFC 286 commentary team. He rarely appears for a UFC PPV when it happens outside of the United States. He tends to focus on his podcast instead of travelling internationally. However, for UFC 287, he might do the commentary gig, as the event is in Miami.
Related: 'Bill Clinton got a blowj** as president' – Joe Rogan and Jorge Masvidal baffled by Donald Trump arrest reports over $130k hush money
Dana White credits Joe Rogan for building the UFC Brand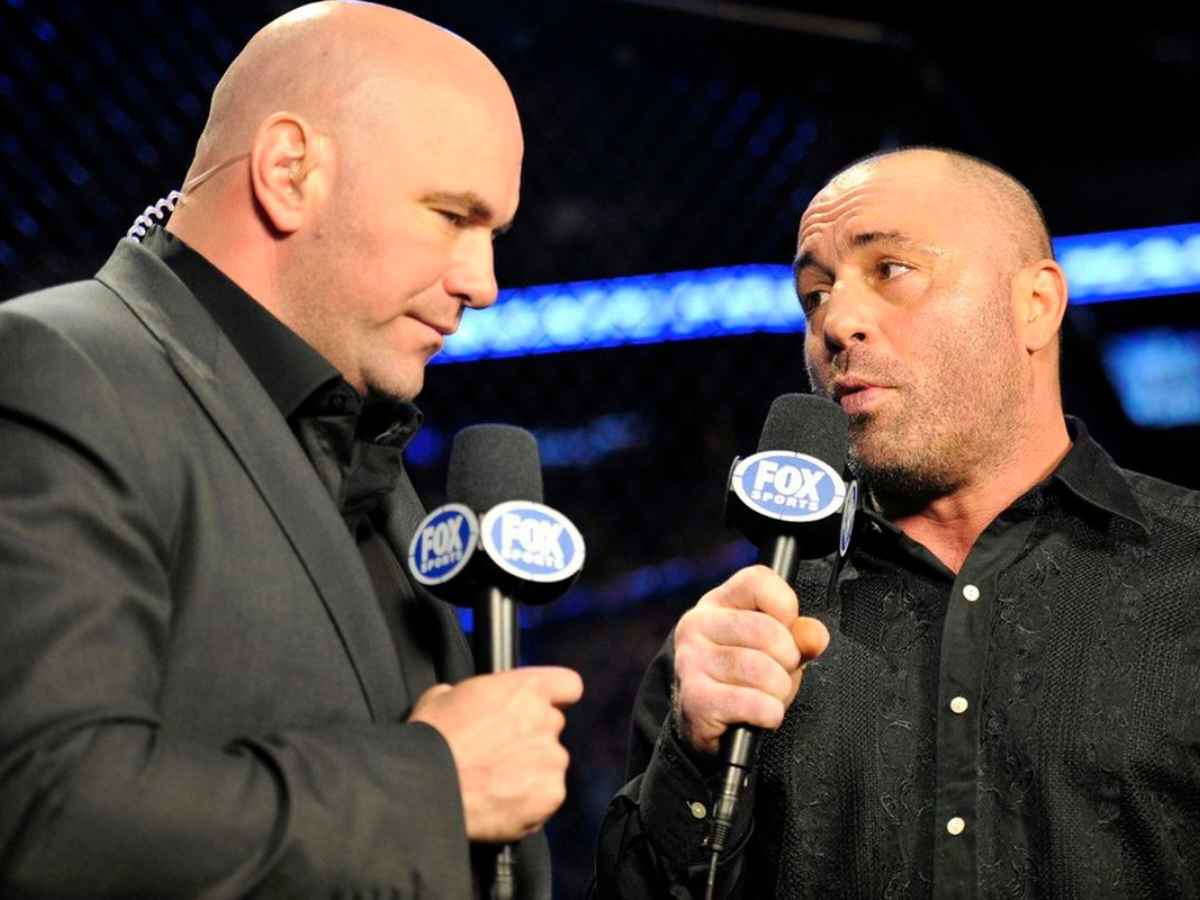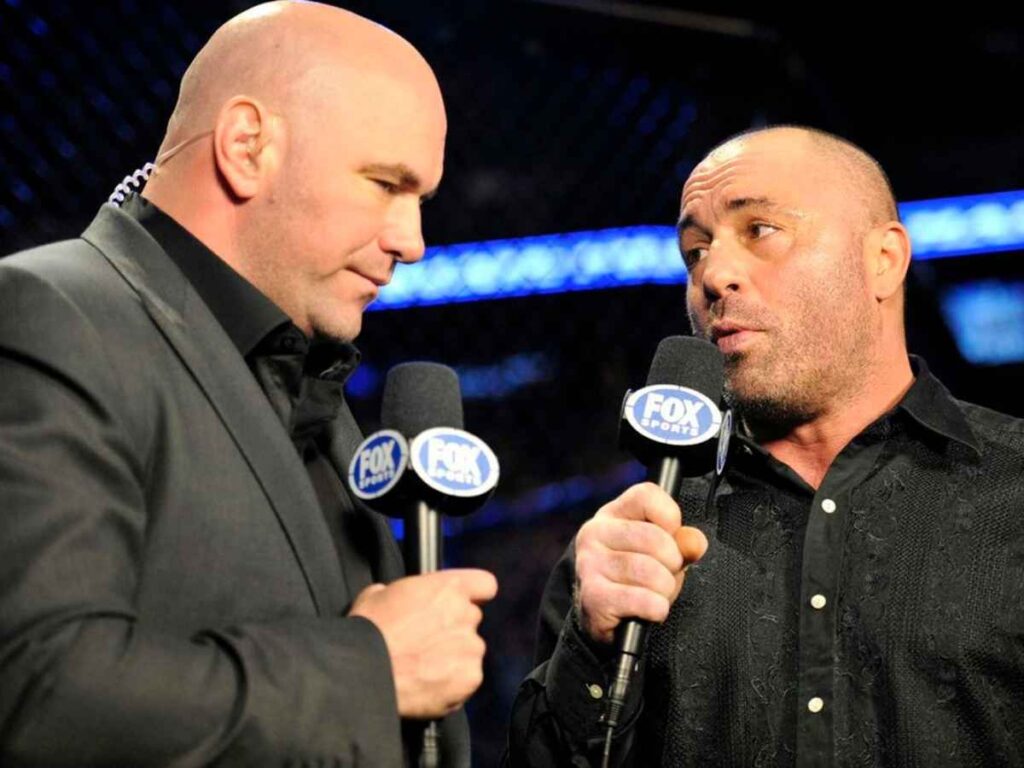 Dana White and his way of doing business made the UFC a top sports promotion worldwide. However, White is always quick to point out the impact brought in by Joe Rogan to the sport.
Dana White once said, "Another guy who deserves a ton of credit for helping build this sport… is Joe Rogan. Because the reality is that when we got into this, you know everybody understood stand-up fighting, no matter what happens, punching, kicking, elbows, we all get that."
Joe Rogan is a massive advocate of Martial Arts. His promotion of MMA over the years significantly contributed to the development of MMA as a global sport and UFC as the worldwide leader in MMA.
In Case You Missed It
"He's on drugs," Chael Sonnen corrects '420-min' Joe Rogan after outrageous Georges St-Pierre and Jorge Masvidal comparison
"He's down 520," UFC head honcho Dana White almost loses $500k gambling with controversial YouTuber