YouTuber turned boxer Jake Paul and UFC star Conor McGregor have always been involved in verbal brawls. Both fighters never miss the chance to insult each other. Paul has already called out McGregor many times over the past several years. Recently, Conor compared Jake to a donkey. The emerging boxer was not ready to sit silent and had his own answer to the insult. Paul was furious after he heard those provocative words from the UFC star. And now Paul has the chance to fire back.
In 2017, the whole combat sports community witnessed the Conor McGregor and Floyd Mayweather fight. Even the buildup of their fight was one of the fans' favorites till now. At that time, McGregor was contracted to the UFC, so the UFC President had all the rights. Keeping all this scenario in mind, Jake Paul insulted 'The Notorious' on the IMPAULSIVE podcast.
Jake said, "I'm my own boss; I make my own decisions. I'm not controlled by Dana White. I don't have a dad, so I can make the fight happen. If Dana lets you make the fight happen, then we can run it." Clarifying that he doesn't need anyone's permission to make his own fighting bout.
During the Floyd Mayweather vs. Conor McGregor bout, Dana White was involved in the promotion. White even confessed in one of his interviews to having paid Floyd for the bout. That Boxing Match bout has been the biggest PPV event and has also recorded record-breaking revenue. The whole MMA and boxing community was all together until the 10th round, when 'Money' knocked out Conor.
Related: "How does Dana's nuts taste?" Michael Bisping exposes hilarious Jake Paul texts after rejecting fighter association offer
Jake Paul also has Nate Diaz in line before the bout against McGregor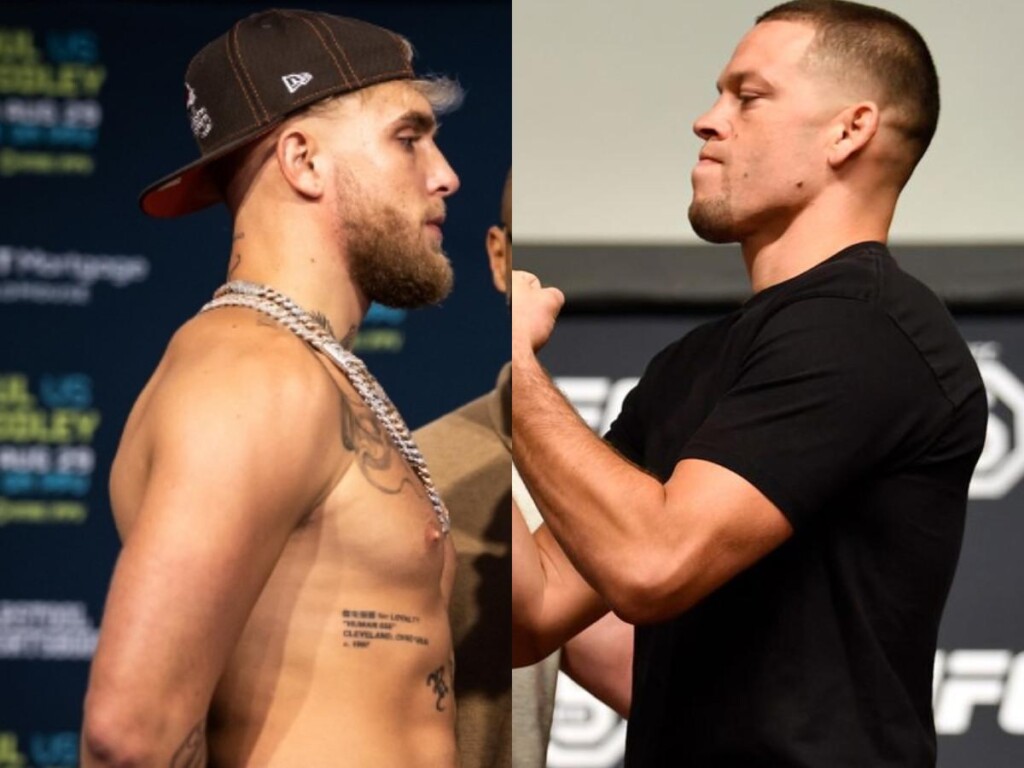 Paul's next boxing bout is coming up against Conor's rival Nate Diaz on August 5 this year. McGregor has already predicted that Nate will beat Jake in the upcoming boxing match. In the same interview, Conor called Jake Paul a donkey.
McGregor stated, "He's a donkey. The guy's a donkey, but you're a cat. The donkey has a kick as well. So you just got to be worried about that."
McGregor's other rival doesn't agree with him. Dustin Poirier gave his pick to Jake Paul, praising his boxing background. But he also clarified that if the fight goes to the end, then Nate Diaz has a chance.
Nate Diaz and Jake Paul were already building up their hype when Nate left the press conference in the middle. Earlier, he had a brawl with a Logan Paul lookalike when he choked him out on a New Orleans street. Diaz survived as he got bail before entering the jail.
In case you missed it!