Joe Rogan isn't happy with Francis Ngannou leaving UFC and joining PFL for future endeavors. One of the biggest moves in recent times was when former UFC heavyweight champion, Francis Ngannou failed to come to terms with UFC and left the promotion.
Ngannou's decision to leave the UFC and join the PFL has not pleased Joe Rogan. This was one of the largest transfers in recent memory. The Cameroonian-French revealed the big news of joining the Professional Fighters League as a MMA fighter. While Ngannou has mentioned that he's very happy with the offer, Joe Rogan thinks otherwise. 
In one of his recent podcasts on Spotify, Rogan explained that he isn't positive about Ngannou's PFL move. Rogan cleared the fact that he understands the money and freedom involved in the new contract for Ngannou but he's too good for that promotion. 
He said: "It's a big loss in my mind, like him going over to the PFL. It bums me out. I understand it. I'm happy he's going to get paid, I'm happy he's going to get to box, but I loved watching this guy fight in the UFC. He was a f****** monster. He was so good, and he is so good. It's going to be interesting. I just don't know who they're going to have him fight."
Rogan claims that Ngannou is a monster and that the PFL lacks the kind of opponent necessary to face the "Predator." Nevertheless, it's going to be interesting to see what will happen next.
Related: "You're going to sleep," Multiple weight-class champion warns Francis Ngannou of challenging Deontay Wilder without getting feet wet in boxing
Francis Ngannou's manager shuts down claims regarding Jon Jones being the 'Baddest man on the planet'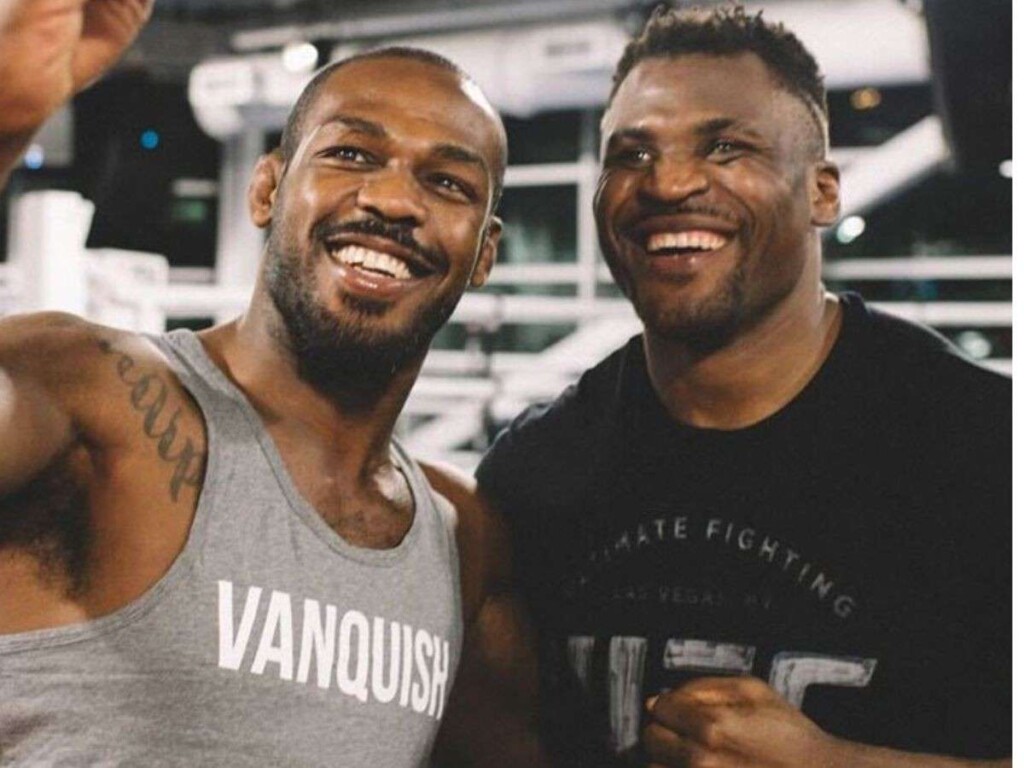 Before Francis Ngannou's departure from UFC, one of the most anticipated match-ups was the heavyweight bout between him and Jon Jones. Unfortunately, fans never got to see the fight and recently, Dana White claimed that Ngannou has no chance of beating Jones.
Jones and Ngannou also went back and forth on social media throwing shade at each other which was taken further by the fans. Ngannou's coach, Marquel Martin recently told Ariel Helwani at The MMA Hour what he thinks about the discussion.
He said: "I think that's something that has a narrative and a story behind it that's bigger than just the fight game, and at the same time, we want to see who the baddest man on the planet is. I know Dana [White] just said that [about Jon Jones] – I guess Jon Jones is the GOAT, don't get me wrong, but baddest man on the planet? No, can't be. Maybe the interim baddest man on the planet or something. I think Francis has that."
Martin respects Jon Jones achievements and regards him for being the MMA GOAT. However, according to Martin it's Ngannou who has the title of being the 'Baddest man on the Planet'.
In case you missed it!