The reality TV show The Ultimate Fighter is back with its 31st season. Former double champion Conor McGregor will coach a team of fighters against one of UFC's most exciting fighters, Michael Chandler. The show displays the life of its competitors, where the fighters compete and live with each other. In the end, only one can emerge as the Ultimate fighter. While the show has become quite famous, podcast host Joe Rogan revealed more details about the living situation inside the TUF house.
The Ultimate Fighter, started in 2005 by Dana White, is an American reality TV show and MMA competition. The show has helped many fighters establish themselves in the world of MMA. Throughout its runtime, the audience witnessed the life of the fighters on TUF, their difficulties, and their motivations. It also had its fair share of dramatic moments, entertaining casual viewers. However, during an episode of his podcast, Joe Rogan gained an even deeper insight into the show from a former participant.
UFC Flyweight fighter and former TUF competitor Gillian Robertson chatted with Joe Rogan about the recent season of The Ultimate Fighter. While Rogan praised the banter between Conor McGregor and Michael Chandler, he also pointed out that the fighters are not permitted to use electronic devices or read books. Robertson also affirmed with Rogan and stated that boredom eventually gets to you. To fend off the boredom, contestants have a pool table, board games, and a notebook.
One of Gillian's teammates during the TUF season even called it the best and worst experience of her life. Fighters can find themselves in the TUF house, and fighters like Tony Ferguson and Kamaru Usman have emerged as better fighters following their stint as TUF participants. So, fighters are put to the test in the octagon and the TUF house as well.
Related : WATCH: Dana White's hyped introduction for Conor McGregor and Michael Chandler at new TUF
Veteran fighter knocks out Conor McGregor's teammate on TUF 31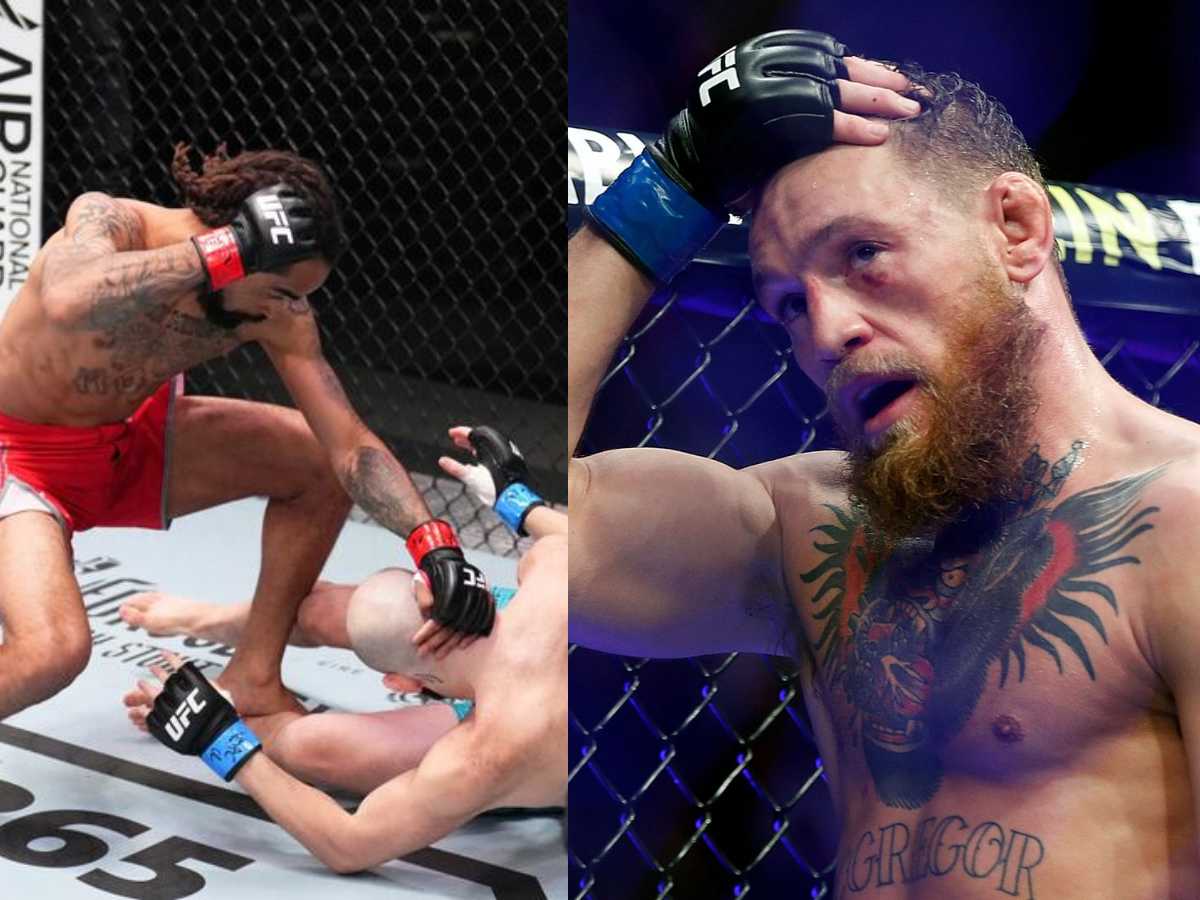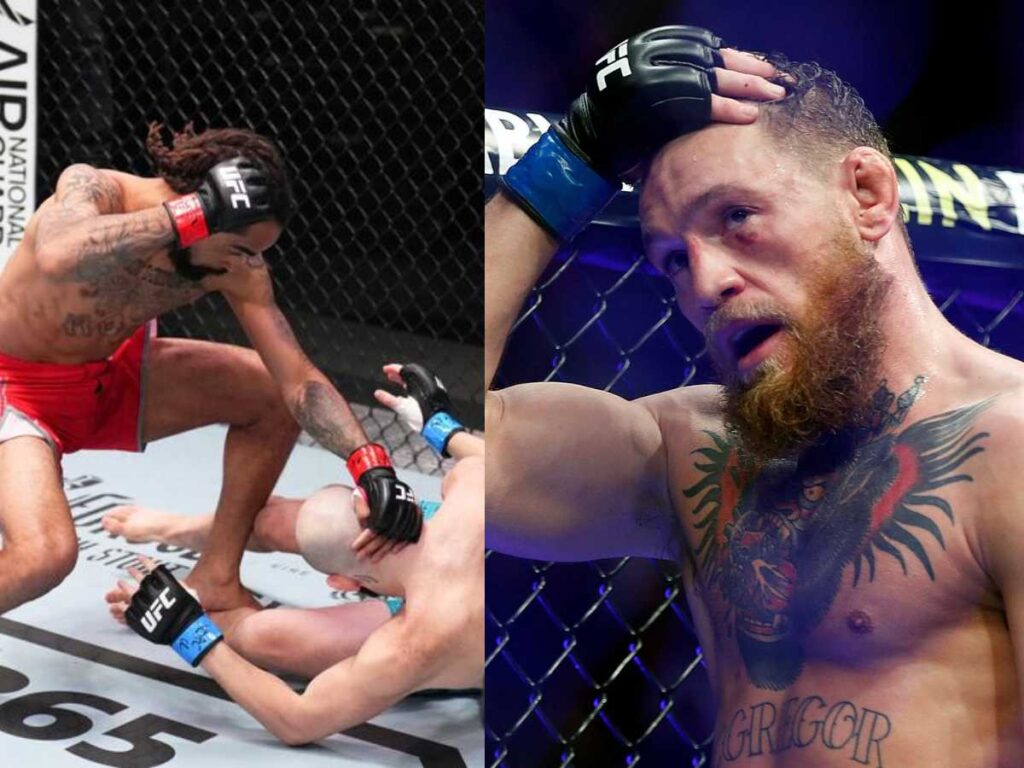 The Ultimate Fighter 31 started filming in February and recently aired its first episode on the 30th of May. With Conor McGregor and Michael Chandler coaching their two teams against each other, the season makes up for some of the anticipated encounters, exciting fights, and dramatic moments. While more drama is yet to unfold, the first episode did not fail to deliver great fights. It also featured one of the fastest knockouts in TUF history.
Roosevelt Roberts, a member of Team Chandler, knocked out his opponent in less than 10 seconds. Nate Jennerman, who wanted to establish his name in MMA, failed against the veteran Roberts. Conor McGregor appeared sad at his team's first loss, and Jennerman felt dejected as he slumped in his locker room. " We were all upset for Nate, he didn't get to show much of what he has. It's a big stage and sometimes we can rise, sometimes it can go against you," said McGregor.
Meanwhile, Chandler remained euphoric after Roosevelt's win and praised the fighter for sticking to the plan. " He got his range and before you knew it, hit Jennerman with a big right hand. It was picture-perfect, and he should be very proud of that performance," Chandler. The Ultimate Fighter will air on ESPN till 15th August and feature more dramatic ups and downs throughout its run time.
In case you missed :