Dana White and Joe Rogan are almost synonymous with the UFC – as per the faces of the company, no one would dispute that they have a huge part in the running and the widespread consumption of the media put forward by the promotion.
Hence, it is only likely that they have similar views on a lot of stuff. Case in point, both of them called for a relaxed mask policy during the height of Covid-19, for which the two were lambasted on the same pedestal. Accordingly, when Rogan caught major flak for his takes on the virus, White decided to step in and publicly defend his employee and long-time friend.
However, there is something that the two disagree on – that is Slap Fighting. A novel phenomenon arising from the depths of the world of fighting, slap fighting is a fairly contentious topic. Some people believe that on top of the obvious dangers of brain injury, there literally is no way the participants can defend themselves. As opposed to this, the very first rule MMA practitioners is taught is, "Protect yourself at all times." Regardless of what people think, Dana White has gone ahead and announced that he will launch a Power Slap league in January next year.
Joe Rogan, despite the duo's friendship, doesn't seem too pleased with the idea. Speaking on his podcast, he said, "I love Dana, and I would be a hypocrite if I said I wouldn't watch this, because I will watch it, but this is not my cup of tea."
Delving into why he isn't sold by the idea, Rogan said, "I like puzzles. What I like is [Sean O'Malley] and [Petr] Yan. This f*cking Russian assassin is rushing the gates and you're kicking and moving away and jabbing at him… I love technique."
Related- "Senseless, unnecessarily risky"- Sports doctor CALLS OUT the brutality of slap-fighting
Despite the detractors, slap-fighting can be described as an acquired taste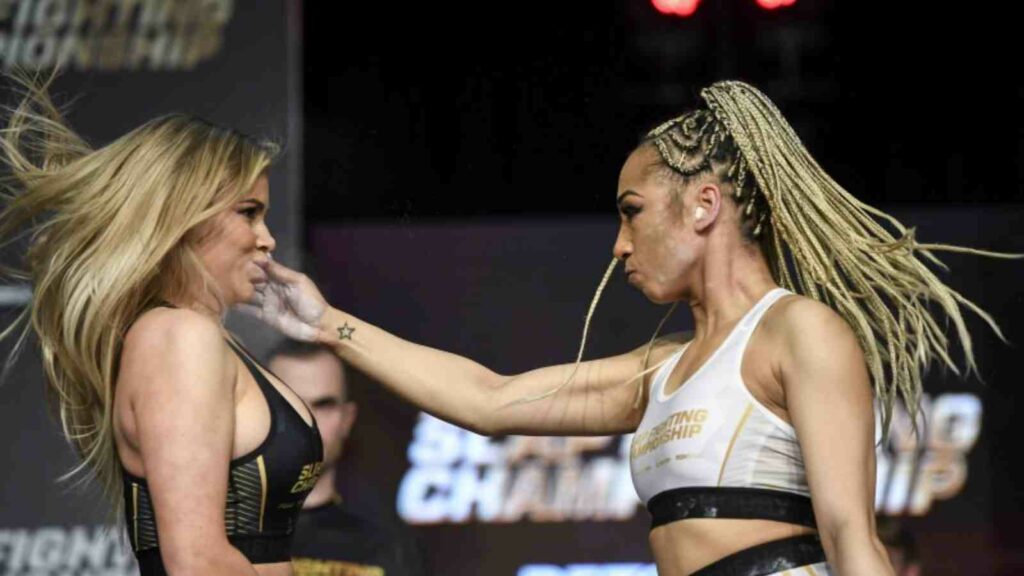 That being said, slap fighting has its targeted audience – Dana White is an extremely savvy businessman, it is only given that he would have done his analytical research as to how well the sport would perform online. Sure enough, the press conference for the event has more than 50,000 views on the UFC's YouTube channel.
That being said, could Joe Rogan have a point here – the very philosophy of fighting is that two opponents put their lives on the line each time they enter the octagon/ring. It is entertainment, but the stakes are very real. Slap fighting will have prizes, but the drawbacks seem too many.
Also Read- From Paige VanZant to Ben Askren: 10 times highly touted UFC fighters got exposed as complete hype-jobs
For traditional fight fans, fret not, January and February will be star-studded – at UFC 283, Brandon Moreno challenges Deiveson Figueredo for the title yet again, and at UFC 284, Islam Makhachev calls upon pound-for-pound number 1 Alexander Volkanovski to challenge him for being the best fighter on the roster. So, if you're turned off by slap fighting, there are a lot of other events on offer for you!
Also Read- Alexander Volkanovski vs Islam Makhachev is booked to headline UFC 284 in an epic 'champ vs champ' contest