UFC commentator and popular podcaster Joe Rogan is one of the most recognized personalities in the modern day. He is the host of the immensely popular 'Joe Rogan Experience' podcast. The show consists of topics like fighting, comedy, and even science. Rogan's podcast is also known for its controversies, such as transphobic conversations and Covid misinformation. Joe Rogan also talks about UFC fighters and their talents. This time, it's heavyweight contender Jon Jones.
The popular podcast host recently shared his thoughts on Jon Jones' pet dog. 'Bones' owns a Belgian Malinois who is primarily known to be fiercely loyal. It is also known to protect its guardians from strangers in a violent way. This amused Rogan, prompting him to talk about it on his podcast.
"Whoever breaks into Jon's [Jon Jones] house is f*****," said Joe Rogan. This indicated that if an unauthorized person snuck into the UFC fighter's house, it would cause serious damage to the person. He continued, "He'll kill you. Also, he's got that f****** dog. He's got a Belgian Malinois that is like, very trained." Belgian Malinois dogs are usually trained for the police. So, the fact that the UFC champion owns one supposedly shocked Rogan.
"That dog, [Jon Jones' dog] those are little raptors. Those are the dogs they use overseas. That dog man, you cannot have that dog and be like a regular person," said Joe Rogan. The UFC fighter Jon Jones' pet is not an average pup. It is a dangerous mammal that has the potential to kill a human being.
Related: Jon Jones claims 'Instagram' is the only competition he is 'neck-to-neck' with Israel Adesanya
Joe Rogan calls Jon Jones the 'GOAT' after beating Ciryl Gane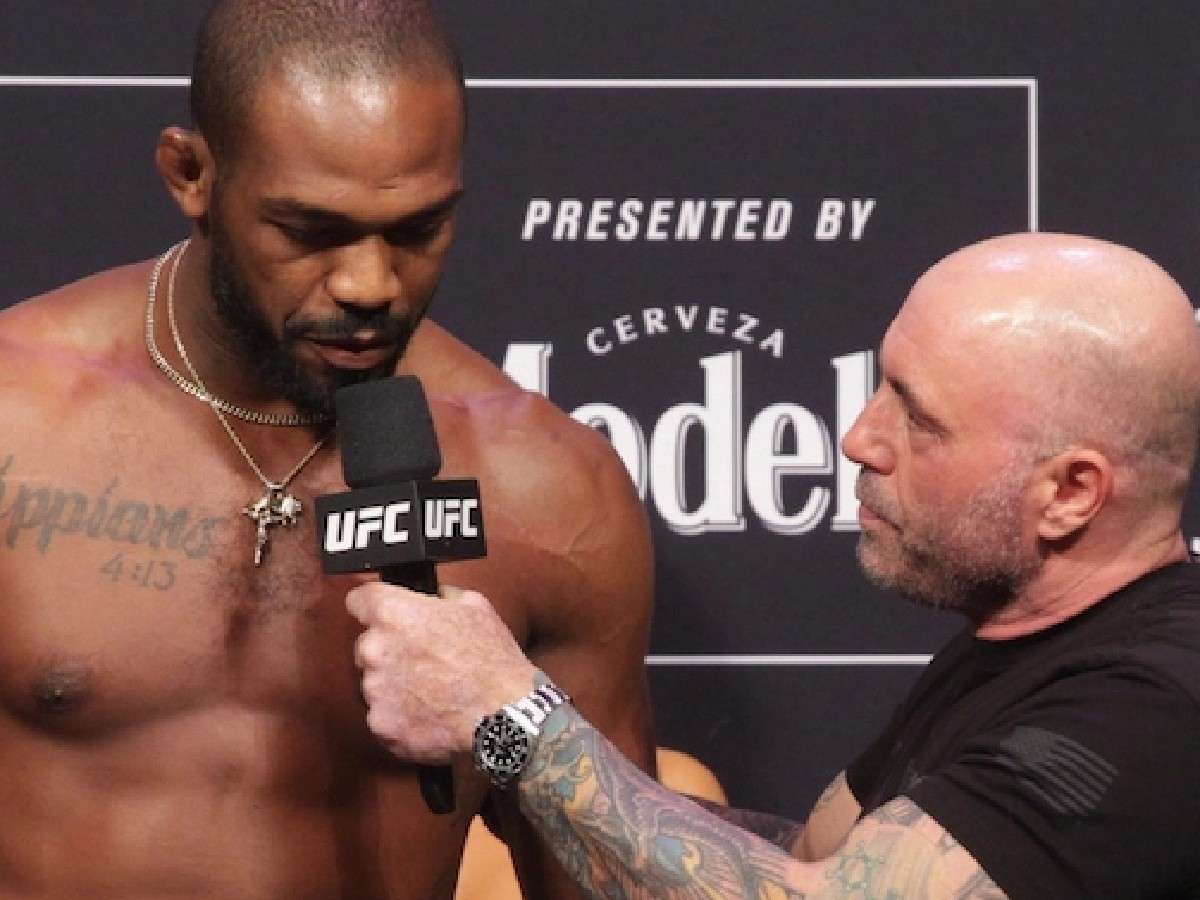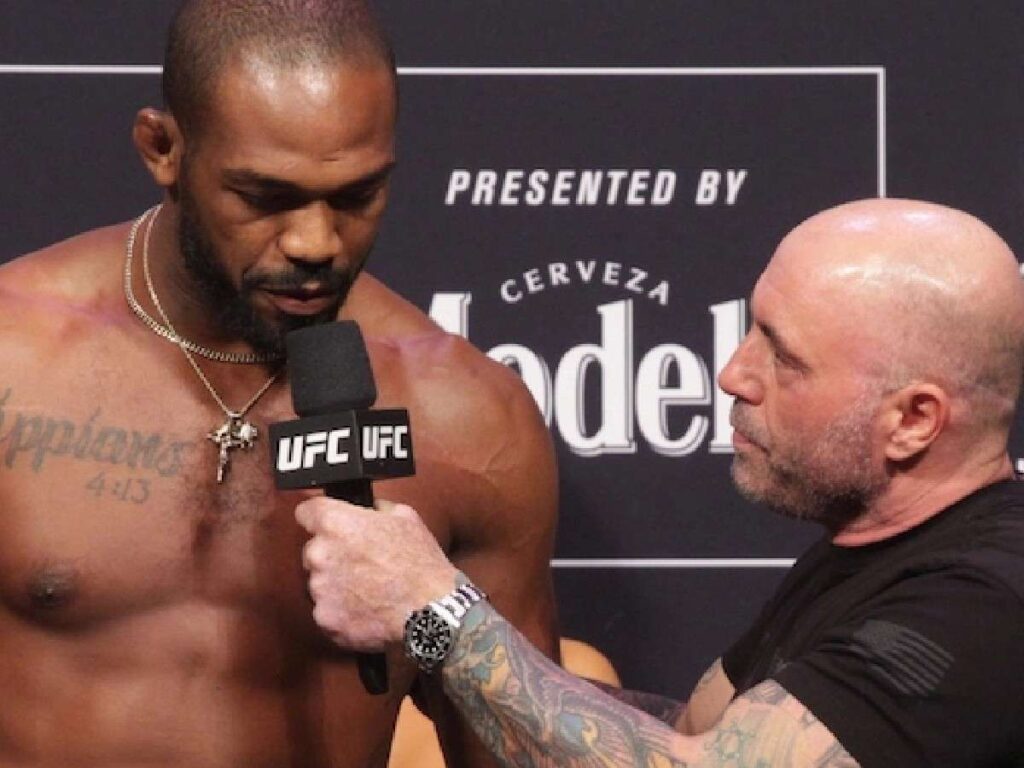 The UFC 285 was a massively successful event. Headlining the fight, was Jon Jones and Ciryl Gane going against each other for the heavyweight title. This was highly anticipated as Jones was not active in the octagon for three years. Fans expected a battle between the fighters. However, 'Bon Gamin' got submitted in the first round, and 'Bones' emerged victorious in the fight. This was an eventful memory for fans as Jones' inactiveness did not seem to slow his performance.
Recently Joe Rogan talked about the victory on his podcast alongside guest Luke Combs. The two were gushing about Jones' ability to dominate Ciryl Gane besides the inactiveness. "Jon Jones is the GOAT. Now, it's undeniable," said Joe Rogan about the UFC heavyweight champion.
"Jon Jones has been wrestling since he was 12 years old. He took down Daniel Cormier who's an Olympic-level wrestler," said Joe Rogan. He then continued, "There are human beings that have different temperaments and different minds and different mentalities and a ruthless competitive drive that's almost terrifying to the ordinary person. That is Jon Jones," Rogan concluded.
In addition to Joe Rogan, the millions of fans who witnessed his fight against Ciryl Gane have declared him to be the greatest of all time. The fighter is set to go on and defend his heavyweight championship belt.
In case you missed it: