Jon Jones is regarded to be the best fighter in the UFC. Disregarding his fights and dynamic performance in the cage, his rivalries have made him a star outside the octagon. In an unexpected turn of events, 'Bones' called out WBC heavyweight champion Tyson Fury.
In recent times, Tyson Fury clapped back at Joe Rogan for his opinions on certain things. On his podcast, 'Joe Rogan Experience,' the UFC commentator claimed that Jon Jones would beat the heavyweight boxer if they fought. This had clearly struck a nerve in Tyson Fury. The WBC champion took to Instagram to insult Joe Rogan and claimed he would beat Jones in a fight.
Upon witnessing the video, Jon Jones decided to hit back at Tyson Fury and defend Joe Rogan. "Hey Tyson, it seem like Joe may have struck a nerve," said 'Bones.' He then continued, "I'll admit there's no one touching you in that ring right now, but let's not let that confuse you with what would happen if you stepped foot in my cage."
"If you ever want to put some of those questions you got going on to rest, give Dana a call. I'll help you out," ended Jon Jones. The UFC fighter is often known to clap back at fighters and other personalities on his social media.
Related: "PFL and UFC work together" – PFL signings Jake Paul and Francis Ngannou invite Jon Jones to 'cross the street' to settle 'baddest man on the planet' debates
Tyson Fury's call out to Jon Jones and Joe Rogan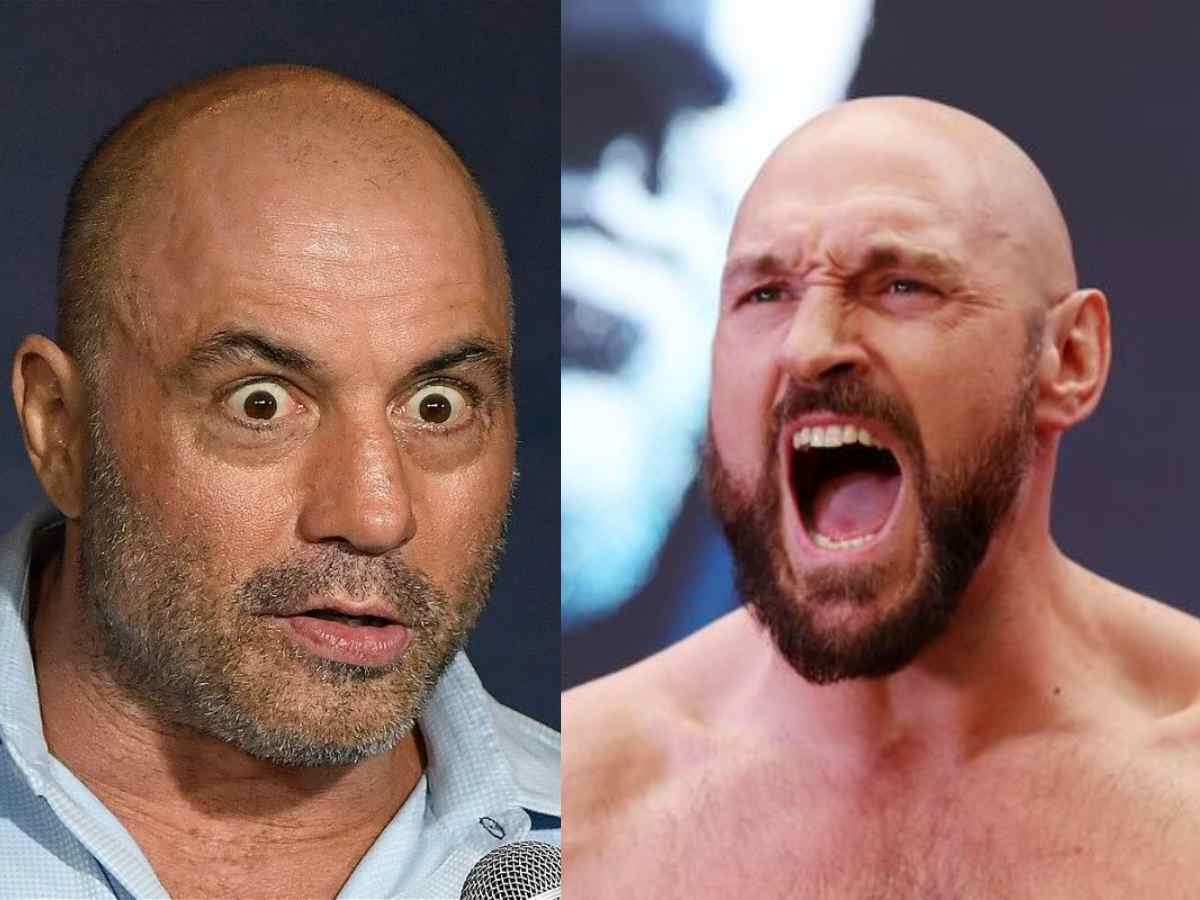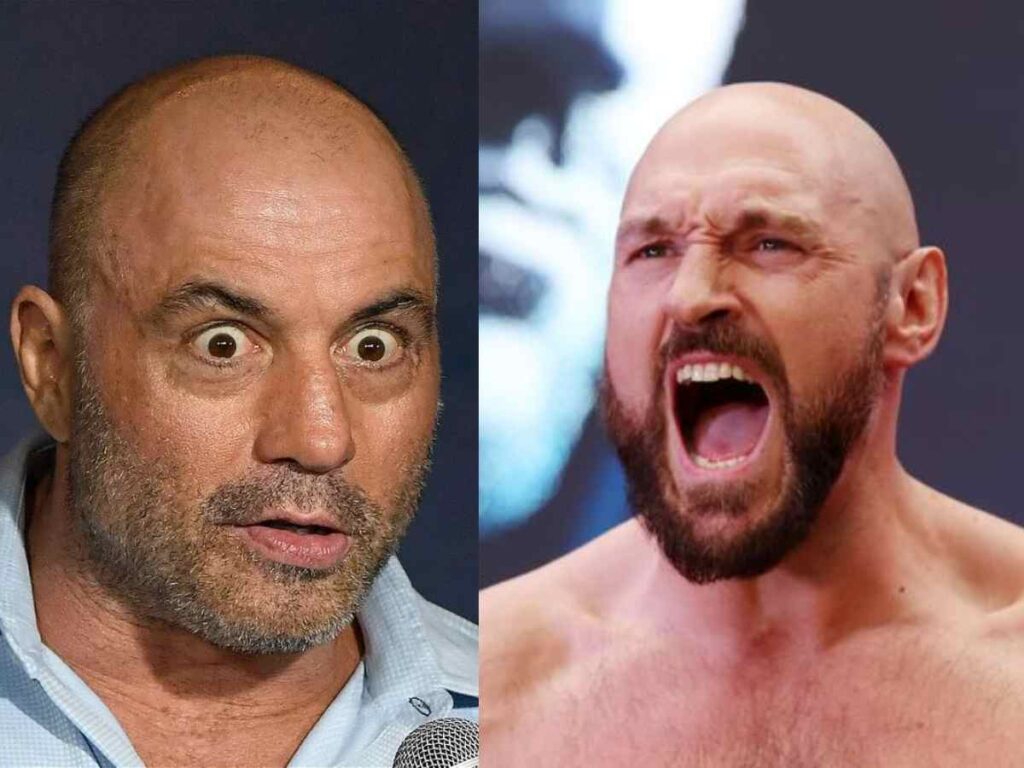 In an episode of the 'Joe Rogan Experience,' host of the show and UFC commentator Joe Rogan made a claim. He asserted that Jon Jones would beat Tyson Fury in a fight if they were placed in a room together.
An enraged Tyson Fury took to his Instagram stories to clap back at Joe Rogan. He said, "I'm the baddest man on the planet. I heard Joe Rogan say something about me the other day and I've been off all social media, so I didn't reply to that little p****. Little f****** mid. Bald-headed mid***."
"Heard him say that Jon Jones could f****** me up if we were in a room together. I don't think so. Not a man born from his mother can f****** me up in a room, on our own. Whatever happens in that room, I'd be walking out. Not a f***** problem," said Tyson Fury.
The WBC heavyweight champion Tyson Fury's rivalries go so far and deep. His rivalries against Deontay Wilder and Wladimir Klitschko have been an entertaining watch for fans. However, this time it is against the UFC fighter, Jon Jones.
In case you missed it: