Jake Paul acts as the mediator between Jon Jones and Francis Ngannou as both fighters engage in latest Twitter feud. Paul offers the UFC Heavyweight champion the newly signed Ngannou as part of a PFL–UFC crossover fight.
Francis Ngannou exited the UFC following a disagreement in contract terms and demands. Ngannou came across several offers but all promotions failed to sign the newly turned free agent. Right then the Professional Fighters League (PFL) signed Francis Ngannou in a million-dollar signing contract. Now the Cameroonian-French heavyweight is officially signed to the Professional Fighters League.
Francis Ngannou was the reigning UFC Heavyweight Champion when he went out. The vacuum left was filled in by Jon Jones after a first-round submission by Ciryl Gane at UFC 285. Now he is the new UFC Heavyweight champion. Jones recently addressed Ngannou signing the OFL contract by tweeting, "Calling yourself the baddest man on the planet from across the street, who does that? Lol." This instantly prompted a response from Ngannou who wrote, "Then cross the street". The Francis Ngannou vs Jon Jones fight was one of the biggest fantasy fights of UFC fans. When Ngannou left the UFC, many fans were distraught but the recent developments must have surely got them excited.
Jake Paul who also recently signed with the PFL welcomed Francis to the PFL family on Instagram. In the recent Twitter feud, Paul enters the scene and makes an offer to both the heavyweights. Retweeting Ngannou's response Paul wrote, "Or let's have PFL and UFC work together and put on a massive event on ESPN. Ngannou vs Jones, Nunes vs Harrison, Edwards vs Doumbe & of course Diaz vs Paul after I knock his a—s out in boxing. Francis, Kayla, Cedric you in?" Jake Paul is also fighting UFC's another free agent, Nate Diaz later in August.
Related: "Don't see how PFL makes profit" – Fans in disbelief as Francis Ngannou reveals 'base salary' for opponent as whopping $2 million
Jake Paul fights Nate Diaz later this August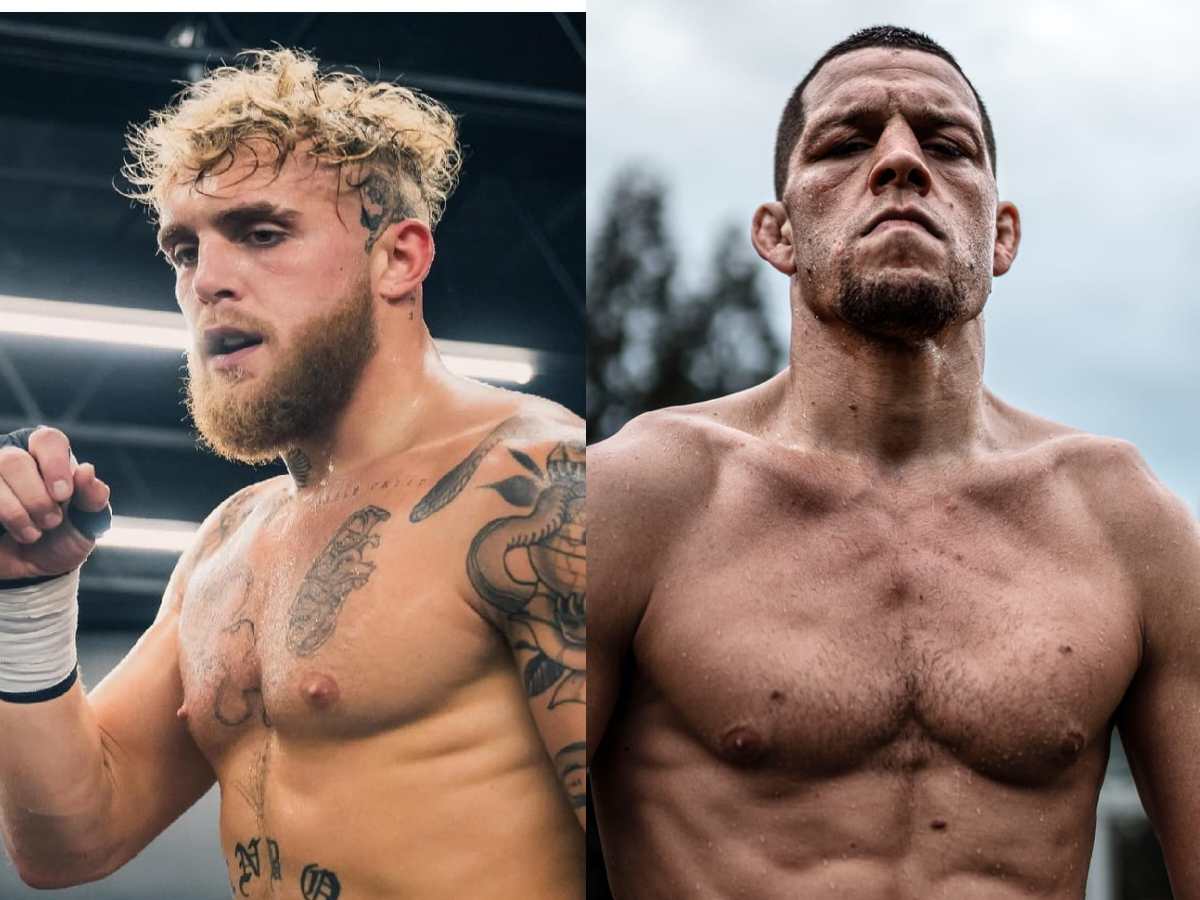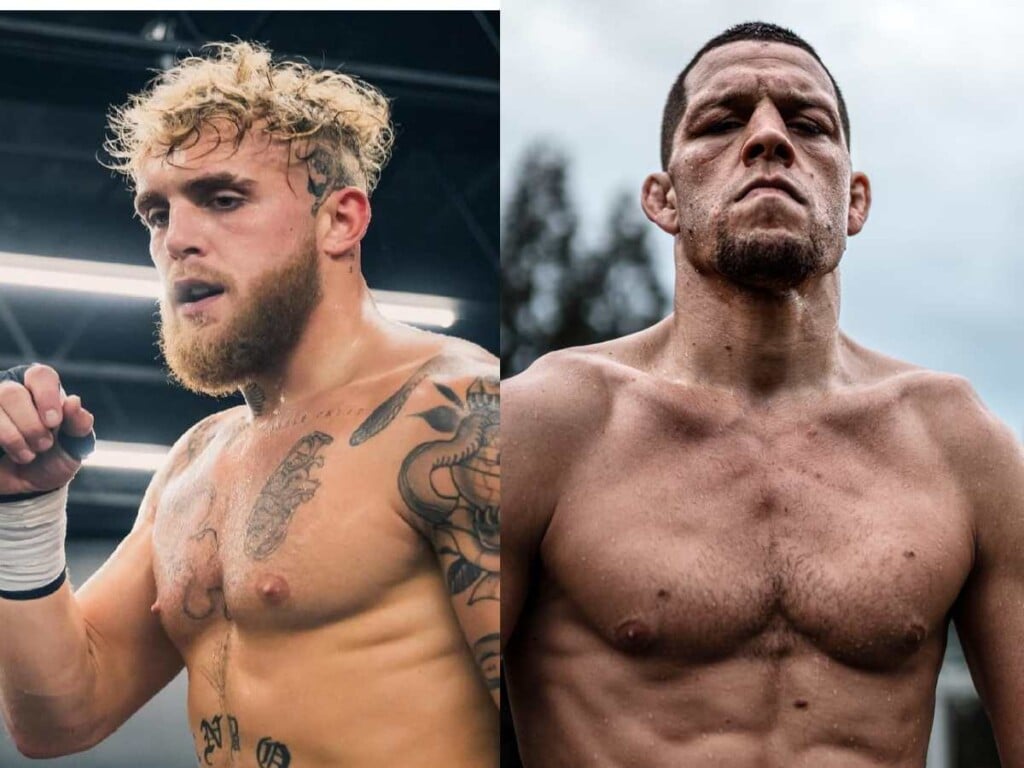 Jake Paul and Nate Diaz are set to fight later this year in August. Fans highly await the face-off inside the ring. Their initial face-off started out very light, unlike the flair and ridiculing typical of a Jake Paul press conference. Nate Diaz was pretty much unreceptive to Paul's taunts and comments.
Nate Diaz had previously put the fight at risk with his impromptu street brawl in New Orleans for which he was later charged and let off on bond. Now recently a new concern came up with the Athletic Commission in Texas and Diaz's innate marijuana consumption. Diaz didn't seem to realise that Texas strictly prohibits athletes from indulging in any form of narcotics or substances including marijuana.
Diaz's team insists they are in conversation with the commission to figure out a workaround loophole for the fighter. The two will go head-to-head at the American Airlines Center in Dallas, Texas later this year in August.
In case you missed it!