After retiring as a fighter at the peak of his career, Khabib Nurmagomedov is willing to repeat the same with his coaching career. The former lightweight champion wants to cut all his connections from the world of MMA and focus solely on his family.
After hanging his boots inside the Octagon in October of 2020 the 'Eagle' followed in the footsteps of his father, Adulmanap Makhachev to become an MMA trainer at American Kickboxing Academy. His team consists of top fighters dominating major promotions around the globe.
The success of his team has served as evidence of Khabib's abilities as a top coach. Under Khabib's direction, his students had a combined record of 19-2. Umar Nurmagomedov and Belal Muhammad have grown into unstoppable forces under his guidance. However, the crowning of Islam Makhachev as the UFC Lightweight Champion and Usam Nurmagomedov as the Bellator Lightweight Champion will be Khabib's most famous coaching accomplishment.
Khabib was also named the coach of the year 2022 by MMAjunkie.The Dagestani has accomplished enough in the history of combat sports as a fighter and a trainer, and he no longer has anything to prove.
Related: "Completed his father's plan" – Khabib Nurmagomedov retires as MMA coach ahead of Islam Makhachev's title defense
Chael Sonnen believes Khabib Nurmagomedov still has a lot to do before retiring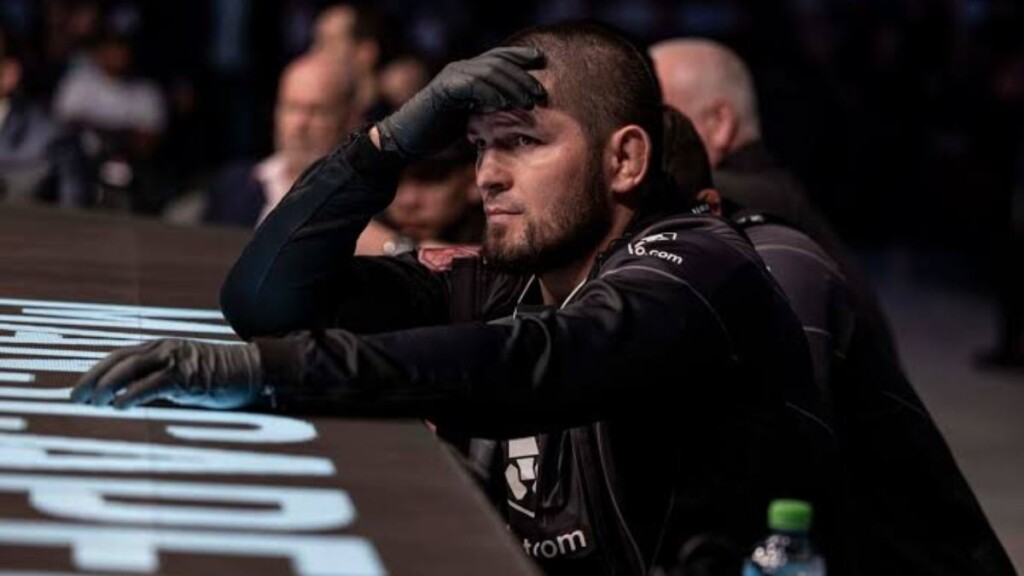 The news of Khabib completely retiring from the world of MMA has shocked the whole MMA community. Few fans and Pundits are still in disbelief and think this whole development is a hoax.
Retired UFC Middleweight Chael Sonnen, addressed the whole situation in his recent youtube video. Sonnen believes this whole situation has been a big misunderstanding and Khabib still has a lot of work at AKA. Speaking on his channel he explained, "And I don't think that Khabib is done. I think there's a misinterpretation here. I think there was clickbait going on. If Khabib were to step aside, if he were to step aside from coaching or to leave the gym, there's a lot of work at the AKA with Javier Mendez, Daniel Cormier by example. Khabib was to return home to Dagestan and just stay in that region, with his family, spend a little bit more time there."
If Khabib will actually sever all links to MMA, only time will tell. Considering the fact that one of his pupils, Islam Makhachev, would soon compete in one of the most significant matches of his professional career at UFC 284.
Continue reading:
Chael Sonnen looks back to the training session of Khabib Nurmagomedov wearing out 5 grapplers consecutively
Why does Jordan Burroughs hate Khabib Nurmagomedov? American wrestler uncovers the origin of beef with the UFC legend