Michael Bisping is one of the best talkers in MMA history. Since retiring from the sport, he now works for the UFC as an analyst, commentator and on-screen personality. In a video posted on his YouTube channel, "The Count" discussed the upcoming fight between Dustin Poirier and Michael Chandler at UFC 281.
Bisping spoke about how the fight would probably go down. He said "In rounds 2 and 3, we're gonna see Dustin Poirier going in there and trying to really establish a lead, obviously looking for the TKO. But Michael Chandler is very tough. However, he has been dropped… He has been shown to be a little bit chinny." He was referencing the Oliveira and Ferguson fights as Chandler was knocked down in both.
Bisping further mentioned Poirier's ability to wear down great fighters, giving the example of Justin Gaethje and Conor McGregor. Finally, at the end of the video, the Brit gave his final prediction for the fight. He said, "My prediction for the people's main event, Dustin Poirier-Michael Chandler. I say Dustin Poirier gets a TKO in round 3."
The fight between Poirier and Chandler carries a lot of stakes as both fighters have fired quite a few shots at each other. And adding to that, the winner of the fight may receive a title shot which makes it all the more important. If either men go on to win the title in the future, their story might be similar to that of Michael Bisping. 'The Count' suffered adversity, and a horrific injury in his journey to becoming a UFC great.
Related: "Woke up 20 min before my alarm" – Michael Chandler seeks to channel his most 'dangerous' self against Dustin Poirier at UFC 281
How did Michael Bisping lose his right eye?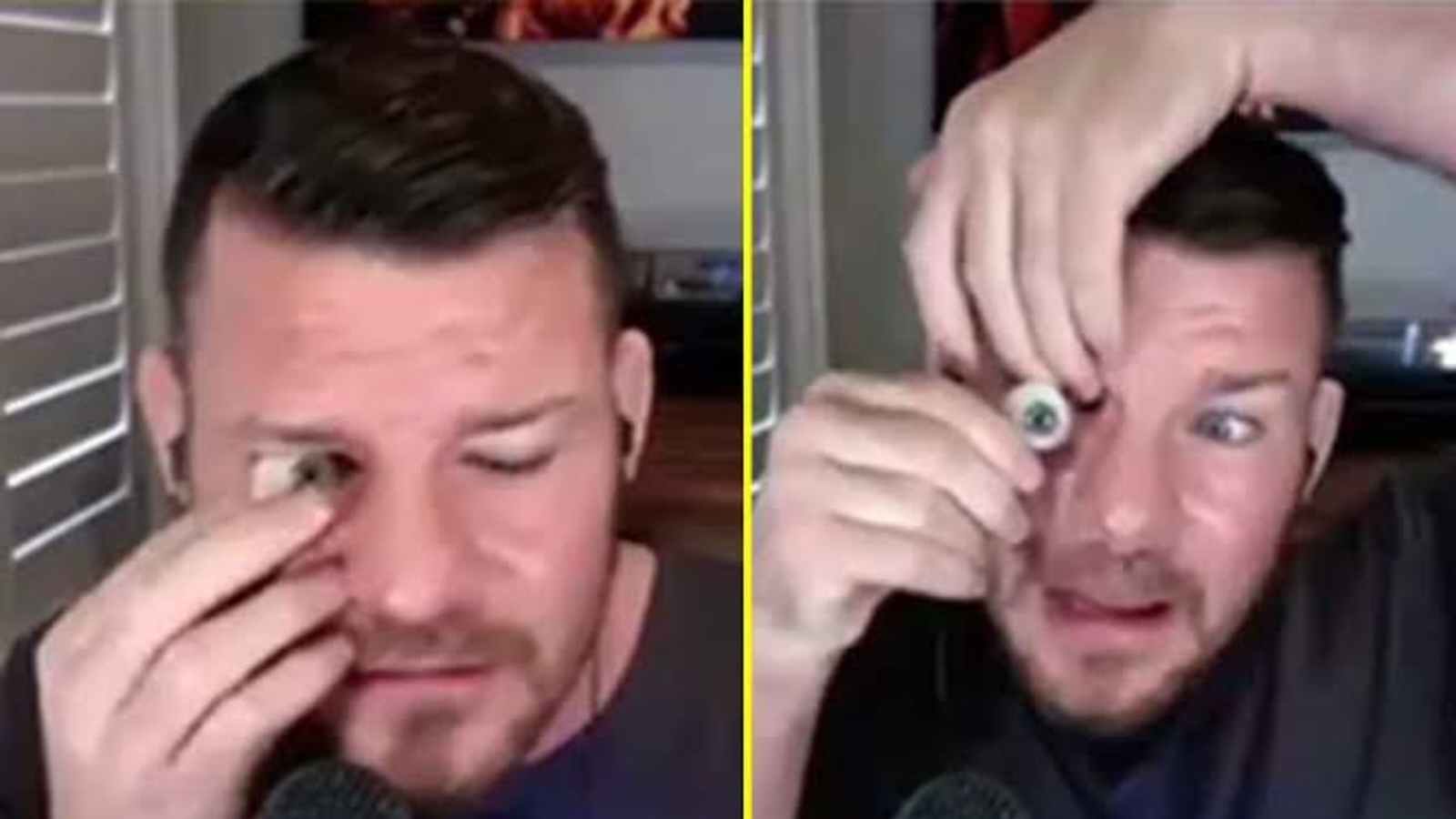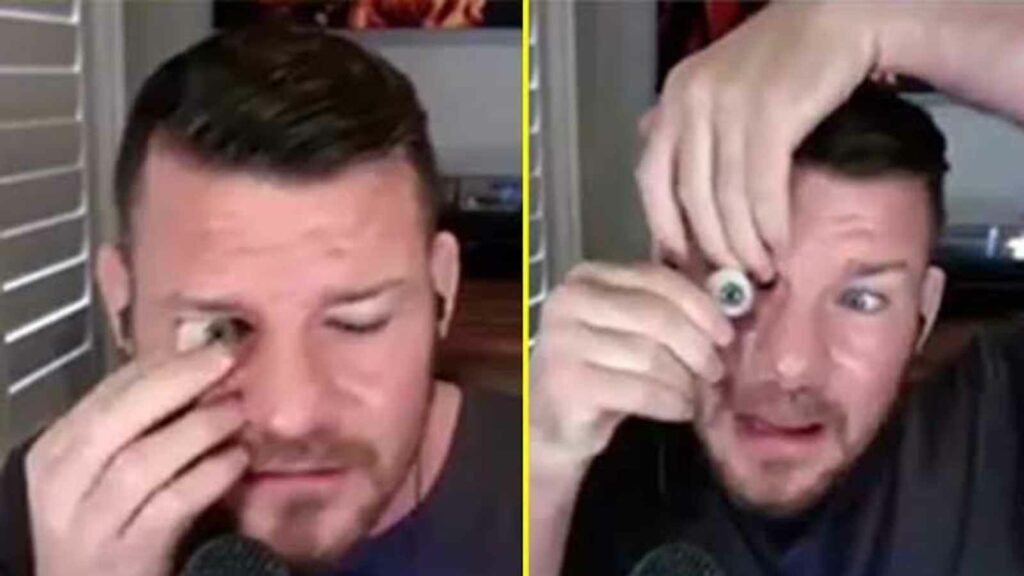 Michael Bisping for a long time was a UFC journeyman. Always inches away from winning the title but never actually winning it. However, he always fought the best fighters available, including the likes of Anderson Silva, Georges St-Pierre, and Chael Sonnen, among others.
Also Read: Israel Adesanya announces "GAME OVER" as he looks intense ahead of his fight against Alex Pereira at UFC 281
In one such fight against Vitor Belfort, he suffered a career-changing injury. Belfort threw a head kick that happened to nick Bisping's eye. Michael would later learn that the injury had caused a retinal detachment. This caused him to lose vision in his eye, a devastating blow to his title aspirations.
Despite suffering such a horrific injury, Michael Bisping continued to fight in the UFC. And to the surprise of many, he eventually won what had eluded him for so long. He won the UFC middleweight championship after accepting a fight on short notice against Luke Rockhold. 
With that win Michael Bisping proved that he wasn't a journeyman, and was the champion. In doing so, he cemented himself as the greatest English mixed martial artist in the history of the UFC.
Also Read: "Someone give this man a beer" – Fighters and fans rejoice at news of Cain Velasquez's bail being granted after 8 month prison stint