Unlike a lot of fight fans and media, the first ever UFC champion from the U.K, Michael Bisping is confident that Darren Till will make a comeback. After a string of losses, a majority of MMA fans are counting Till out as a potential title contender.
However, Bisping disagree with that and even went on to state that Till will become a UFC champion in the future. The former champion went off on the Gorilla's critics citing that he had a string of bad luck and will make a return to the top.
After debuting in the UFC, Darren had his country behind him for support. He became a superstar in the UFC in a very short span of time. After defeating Stephen Thompson in 2018. He then went on to challenge the then-champion Tyron Woodley for the Welterweight title at UFC 228. However, he was unsuccessful in his attempt and lost the fight via submission.
After his first loss in MMA, Till has been on rough roads in his carrier he is 1-4 in his last five outings. His first loss came at the hands of Jorge Masvidal via a brutal KO. After going up a weight class to Middleweight he won his first bout against Kelvin Gastelum. However, he is still waiting to taste victory ever since.
In his last outing against Derek Brunson, the Gorilla didn't seem in the best shape and was controlled for the better part of the fight. He was unable to defend the takedowns and was later subbed in the third round. This has led to many fans believe that his prime days are over him.
Related: "2 fights this year" – Darren Till gives an optimistic update about returning to the Octagon after a year-long layoff
Michael Bisping believes Darren Till just had a bit of a bad run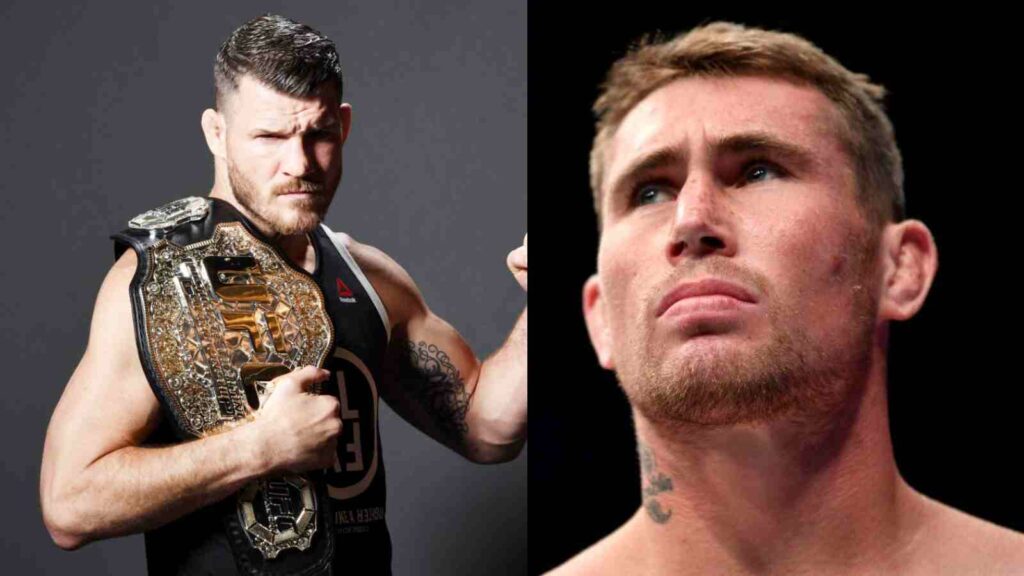 In a recent video on his YouTube channel, Michael discussed Leon Edwards' win over Kamaru Usman at UFC 278, their potential rematch in London and his comments on the match. He further stated that Leon and himself aren't the only ones that will hold the UFC gold and that there are a lot of fighters from the U.K who will claim the UFC title.
On the topic, Bisping stated, "I support every fighter from the U.K. Of course I wasn't going to be the first and only one. We're going to have a slew of champions coming from the U.K. Tom Aspinall, as we know, sadly really hurt his leg. But Tom will be champion."
Also Read: "I nearly wanted to quit" – Darren Till thanks Khamzat Chimaev for motivating him during training at All Stars
"He will be back. He's going to rehab, he's going to have the surgery, he's going to be coming back six months, nine months, maybe a year. But he's only 29 years old and he will be champion of the heavyweight division – make no mistake. Mark my words." He further added.
The former champion then went on to praise Till and bash the critics for doubting him after a string of losses. He said, "Darren Till, you're laughing at me because he's 1-3 in his last four, Darren Till will be champion one day, His striking is phenomenal. His mind is strong. He's just had a bit of a bad run, and again, 29-years-old. He'll be champ."
Also Read: "People still don't give him credit" – Luke Rockhold receives an emotional message from his fiercest rival, Michael Bisping